Amy Schumer Denies She Met Boyfriend Ben Hanisch On Bumble Dating App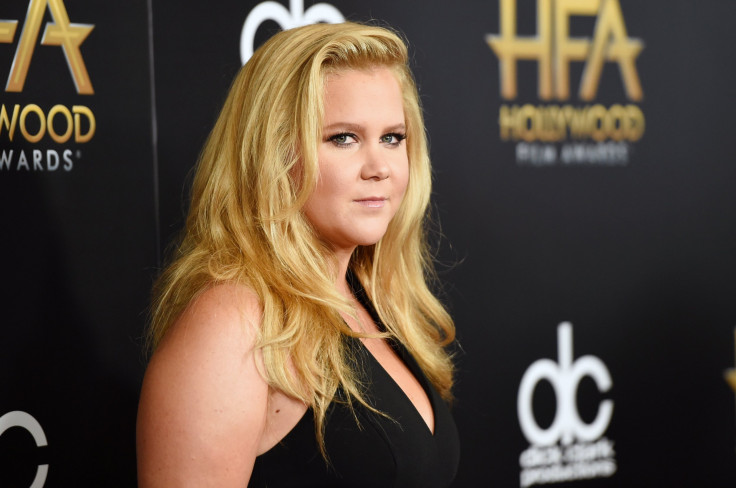 Amy Schumer wants everyone to know she did not meet her new boyfriend Ben Hanisch on a dating app. The 34-year-old comedienne and actress took to Twitter to dismiss reports she used an app called Bumble to find love.
"Please let the record show I have never in my life been in Bumble," Schumer, before adding in another post that Hanisch will be her date to Sunday's Golden Globe Awards.
It seems the dating app rumor started when E! Online broke the news Wednesday that the "Trainwreck" star was dating Hanisch. The outlet cited multiple sources who said the pair connected on Bumble. E! Online also reported the 29-year-old designer created his profile early last year.
According to Bumble's website, the app lets women take control of who they make a love connection with by only allowing girls to send the first message. If a guy does swipe-right (or likes the girl's profile) and she doesn't send him a message within 24 hours, the connection disappears.
According to E! Online, Schumer is very happy with her new beau. A source said that Hanisch is a "super nice, chill guy" and "very down-to-earth." The insider added that he's a furniture designer and makes "really cool... very high quality" pieces.
The New York Daily News reported that while Hanisch is a talented furniture designer, his dream job is to open a "boutique hotel where every room is different." He's also great at photography, and often shares pictures to his Instagram account showcasing his work.
As previously reported, Schumer first mentioned her boyfriend on social media Wednesday by posting a picture of them posing at the White House. "Fam and man at the whitehizzy," she captioned the photo.
Hanisch, however, hinted at the relationship last week sharing a photo of him and Schumer posing for a picture together. "Sometimes in life you get extremely lucky, and the smartest, funniest, most beautiful woman comes along when you least expect it," he captioned the picture. "Here's to what adventures 2016 brings!"
© Copyright IBTimes 2023. All rights reserved.