Analysis: Gas engines at center of fuel efficiency drive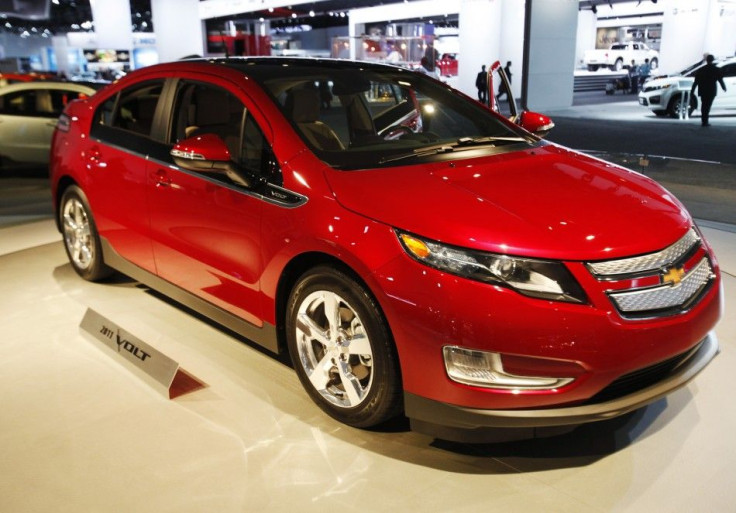 Automakers have agreed to produce by the quarter-century mark the most fuel- efficient cars and trucks ever that will leverage new designs and technology, but still rely heavily on gasoline engines.
A blueprint announced on Friday by President Barack Obama would boost fuel economy requirements 53 percent by 2025. This target is unlikely, as some suppose, to prompt a dramatic ramp up in production of electric cars and hybrids, which are only a fraction of the U.S. sales market.
"Automakers will meet the standards by improving technology on the road today," said Brendan Bell of the Clean Vehicles Program at the Union of Concerned Scientists.
Bell, automakers and other experts say industry will accelerate development of cleaner burning gas engines, enhanced transmission systems, lighter materials -- like stronger steel and alloys -- and more aerodynamic designs.
These changes are already taking place as is a shift toward production of small cars to meet consumer demand and new government mandates in an era of high gas prices.
In particular, U.S. automakers, led by Ford Motor Co, have been working feverishly on making those changes after long over-relying on gas-guzzling trucks, SUVs and minivans. Big trucks, including full-size pickups, will have the hardest time meeting the new goals.
"The Detroit Three have finally and really discovered fuel economy and it's a real focus for them," BorgWarner Inc Chief Executive Tim Manganello told analysts.
Manganello, whose company makes turbochargers and other engine technologies, noted that getting better fuel economy, undoubtedly comes at a higher cost to automakers.
The backdrop for Obama's announcement at the Washington Convention Center included a General Motors Co Chevrolet Cruze, a four-cylinder compact that is the resurgent U.S. automaker's best-selling car. Not present was GM's mostly electric Volt sedan, a production novelty GM promotes in Washington to draw attention to its efforts on fuel economy.
Obama is especially interested in more electric car production and developing improved battery technology as part of a green jobs initiative and a bid to reduce oil use.
Environmentalists warn of potential loopholes that could skew the new fuel standards program away from the most efficient fleet possible. But overall, industry has made good- faith efforts so far to focus on fuel saving improvements.
The emphasis has been to not subtract from many of the features that U.S. motorists want in their cars and help them sell, like engine performance, smooth handling, cargo space, and extras like motorist assist services and systems that enable mobile phone compatibility and GPS.
The strategy is built around a number of advances, some of which can be described as "low-hanging fruit," that alone offer incremental gains but in total can be game changers.
"You're eating that elephant one bite at a time," said Vince Muniga, a product spokesman at Chrysler.
GM has the 4-cylinder Cruze and the Volt, and Ford Motor Co boasts Ecoboost technology -- a combination of fuel injection and turbocharging aimed at giving smaller gasoline engines more power and better efficiency. The popular F-150 pickup equipped with Ecoboost was rolled into the Convention Center on Friday for Obama's event.
Automakers and suppliers are also investing hundreds of millions of dollars in transmissions made more efficient with additional gears that lower RPMs to increase engine productivity.
Chrysler, which is run by Italy's Fiat, is using this technology in upcoming editions of the Chrysler 300 and Dodge Charger.
Jake Fisher, a senior engineer with Consumer Reports auto test division, said there be more high-strength steel and other metals and materials that are lighter but offer good stability and crash protection -- although they can be more expensive.
Aluminum, which is very expensive for major auto construction, may find its way into suspension systems and other components to reduce weight. Less clear is the role of composites, like carbon fiber materials, that are being used more in the aircraft and other industries.
Overseas automakers, like Toyota Motor Corp and Honda Motor Co, will continue with signature hybrids. Ford has also pushed ahead with its hybrid production. European carmakers like Volkswagen AG want to push more clean diesel on the U.S. market.
Boston Consulting Group estimated in June plug-in hybrids and other electric cars could make up 5 percent or less of U.S. sales by 2020. The forecast is tied to oil price increases and improvements in engines that come at a lower cost.
(Additional reporting by Ayesha Rascoe and Emily Stephenson; Editing by Maureen Bavdek)
© Copyright Thomson Reuters 2023. All rights reserved.