Anderson Cooper Announces CNN Heroes, Audience Voting Begins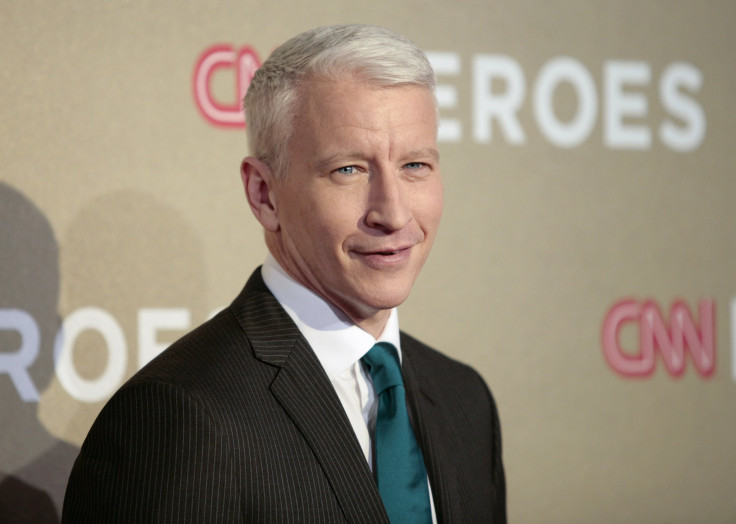 On Thursday, CNN introduced the world to the 10 CNN Heroes who were nominated by the network's global audience as "everyday people changing the world." Each nominee will receive $25,000 and a chance to receive the CNN Heroes top honor, which comes with an additional $100,000 award to be used to continue the work they do. Audiences are invited to vote once a day, every day, for the person they find most inspiring. Voting ends November 16, and the global broadcast announcing the winner airs December 7. Last year's winner, Chad Pregracke, dedicated his life to cleaning up American waterways including the Mississippi River.
This year's nominees from around the world have been recognized for using their talents to improve the lives of others:
John Burns, from England, has harnessed the passion of his fellow soccer fans to help poor children in cities that host the World Cup.
Since 2010, Dr. Wendy Ross from Philadelphia, Pennsylvania has helped autistic children and their families to navigate social settings.
In Guatemala, Juan Pablo Romero Fuentes has turned his home into a refuge for young people, and he has thus far provided educational opportunities to support more than 1000 children.
Ned Norton from Albany, New York, has provided strength training to hundreds of people living with disabilities.
Patricia Kelly from Hartford, Connecticut, provides an "urban oasis" complete with horses to at-risk youth in her hometown.
Leela Hazzah from Kenya is helping to preserve the lion population there by turning dozens of former lion poachers into lion protectors.
Washington, D.C.'s Arthur Bloom is a musician who helps injured troops at the Walter Reed Medical Center to heal through playing music.
England's Pen Farthing, a former British officer who rescued a street dog when he was in Afghanistan, has worked with his group to reunite almost 700 soldiers with dogs they befriended when they were stationed overseas.
Baltimore, Maryland's Annette March-Grier who grew up in her family's funeral home now helps people there cope with grief , and since 2008, she's provided a safe place for nearly 1000 children.
Rabbi Elimelech Goldberg from Southfield, Michigan lost his daughter to leukemia, and teaches kids to use martial arts to help them deal with the pain and fear of their cancer treatments.
It's the eighth year CNN has looked worldwide for CNN Heroes. Since its inception, it has profiled more than 200 people. Anderson Cooper will host the tribute show at the American Museum of Natural History in New York December 7.
© Copyright IBTimes 2023. All rights reserved.