Andreja Pejic Photos 2014: Transgender Model Thanks Facebook Fans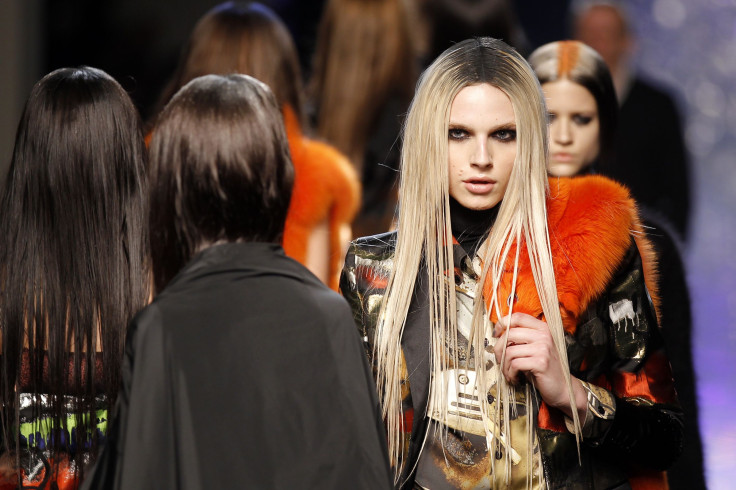 Andrej Pejic, the Serbian-born supermodel who is world-renowned for her androgynous look, came out as transgender. She took to her social media account Thursday to reveal she transitioned from being male to female and now goes by "Andreja."
The change saved her life, she said.
"As a transgender woman I hope to show that after transition [a life-saving process] one can be happy and successful in their new chapter without having to alienate their past," the 22-year-old wrote in a message to Facebook fans and thanked them for their support over the years.
"I think we all evolve as we get older and that's normal but I like to think that my recent transition hasn't made me into a different individual," she added. "Same person, no difference at all just a different sex, I hope you can all understand that."
The post received nearly 6,000 likes, more than 600 shares and hundreds of comments from her fans. The public figure, who has more than 130,000 followers on Facebook, concluded her post with the hashtag #betruebeyou.
Pejic received a flood of support from fans following her coming out pos, and on took to her social media account again Saturday.
"Thank u guys so much for all the love! Sometimes you just have to stop and take a second to realize the beauty of life," the 22-year-old said. "This is my second."
People magazine reported she underwent gender reassignment surgery earlier this year.
"I want to share my story with the world because I think I have a social responsibility," Pejic told the news site. "I hope that by being open about this, it becomes less of an issue."
Being a female is something the model always wanted. "I always dreamt of being a girl," she said. "One of my earliest memories is spinning around in my mom's skirt trying to look like a ballerina."
As far as what kind of surgery she had, Pejic took the same route as Laverne Cox, the "Orange is the New Black" star, who just became the first transgender actress to be nominated for an Emmy.
"I completely agree with Laverne Cox and [former People.com staff editor] Janet Mock," Pejic said about her genitalia, "What's in between anyone's legs is not who they are." Instead, Pejic chooses to promote activism within the trans community.
Follow me on Twitter @mariamzzarella
© Copyright IBTimes 2023. All rights reserved.
FOLLOW MORE IBT NEWS ON THE BELOW CHANNELS