Andrew Garfield Always Wanted Spider-Man To Join The Marvel Cinematic Universe
Andrew Garfield is no longer playing Peter Parker, but he is still excited about "Spider-Man: Homecoming." It seems the new film, which is a co-production between Sony Pictures and Marvel Studios, is doing exactly what Garfield was hoping for back when he first stepped into Spidey suit.
"If I am being totally honest, I am so excited Spider-Man is back in the hands of Marvel," Garfield told Fandango. "I think that's a really awesome move. It was a move that I've been advocating since I was offered the Spider-Man gig five or six years ago."
The deal allows Spider-Man to hang with the Avengers. He was introduced in "Captain America: Civil War," and Iron Man (Robert Downey Jr.) will appear in "Spider-Man: Homecoming." The initial Marvel/Sony agreement was only for those two films, so it isn't clear if Holland will appear in "Avengers: Infinity War." However, if both studios can agree to work together again, Spider-Man could appear in several Marvel Cinematic Universe (MCU) flicks.
Garfield, who stars in the upcoming war movie "Hacksaw Ridge," played the webslinger in 2012's "The Amazing Spider-Man" and the 2014 sequel. He was replaced when Sony opted to collaborate with Marvel. Tom Holland, who is 13 years younger than Garfield, was chosen as his replacement. It seems Garfield doesn't have any hard feelings about his fellow Brit taking over the role.
"I'm also excited for Tom Holland," Garfield added. "I think he's a very emotional, truthful, funny, physical actor, and I love the filmmaker [director Jon Watts] — it all really couldn't be in any better hands. I'm really stoked for it."
This isn't the first time Garfield gave his blessing to Holland. He praised the new star last year, just a few months after Holland debuted as Peter Parker in "Civil War."
"He's just a brilliant actor," Garfield told E! Online in August 2015. "I can't wait to watch. I just can't wait to be a fan again and just watch and enjoy myself watching."
"Spider-Man: Homecoming" is scheduled to hit theaters on July 7, 2017.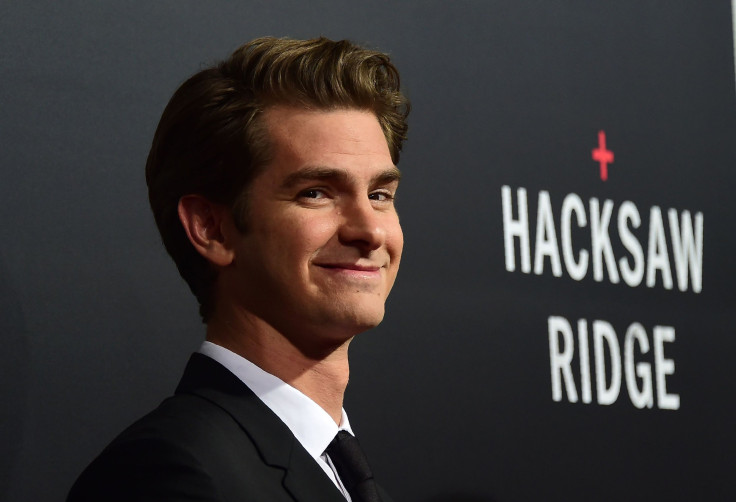 © Copyright IBTimes 2023. All rights reserved.