Android 4.4 KitKat Update: Factory Images For Nexus 4, Nexus 7 And Nexus 10 Released [Download Links]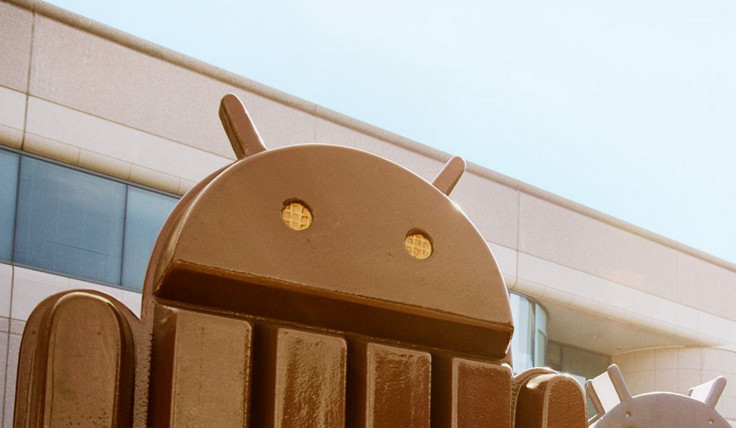 Factory images for the Android 4.4 KitKat were released for all recent Nexus devices on Thursday, including for the Nexus 7 2012 (Wi-Fi and 3G), Nexus 7 2013 (Wi-Fi and 3G/LTE), Nexus 4 and Nexus 10.
After Google (NASDAQ:GOOG) released the Nexus 5 with Android 4.4 KitKat earlier this month, there was growing concern among consumers about when other Nexus devices would get the firmware update. Although several custom ROM builds showed up over the past few days, the Android 4.4 KitKat with the official capacity was limited only to the Nexus 5.
On Wednesday, Google announced the over-the-air, or OTA, updates of Android 4.4 KitKat for the Nexus 7 Wi-Fi (both 2012 and 2013 models) and Nexus 10, saying that the Nexus 4 and the Nexus 7 with mobile data would be getting the new firmware update soon.
True to its words, the company finally released the official Android 4.4 build KRT16O KitKat factory images for the Nexus 4, Nexus 7 (all variants and both years), and Nexus 10 on Thursday. In addition, Google also released the driver binaries, which will allow ROM developers to make fully-functioning custom builds for these devices, according to a report from XDA Developers.
"If you're an end user, installation is as simple as downloading the images and executing the flash-all.bat file," said the report. "Alternatively, you can extract the available archive and flash them piecemeal through fastboot by executing the command fastboot
. This will enable you to flash without losing data."
For more detailed instructions, click here. And, here are the download links:
Android 4.4 KitKat Factory Images: Nexus 4 | Nexus 7 (2013) | Nexus 7 (2012)
Binaries: Nexus 4 | Nexus 7 (2013) | Nexus 7 (2012) | Nexus 10
Nexus devices typically get new versions of the Android operating system before other OEM smartphones or tablets. Google also makes full factory images for Nexus devices available for downloading and flashing.
If you are using a device that is running on a custom ROM, it is recommended to keep a copy of the OS' factory image meant for the device just in case you want to go back to the stock build. In addition, factory images can also help users manually upgrade their device if they are yet to receive an OTA update.
© Copyright IBTimes 2023. All rights reserved.