Android 4.4 KitKat Update: Samsung Galaxy S4 LTE-A Receives New OS; AT&T Galaxy S4 And Galaxy Note 3 Leaked Firmware Available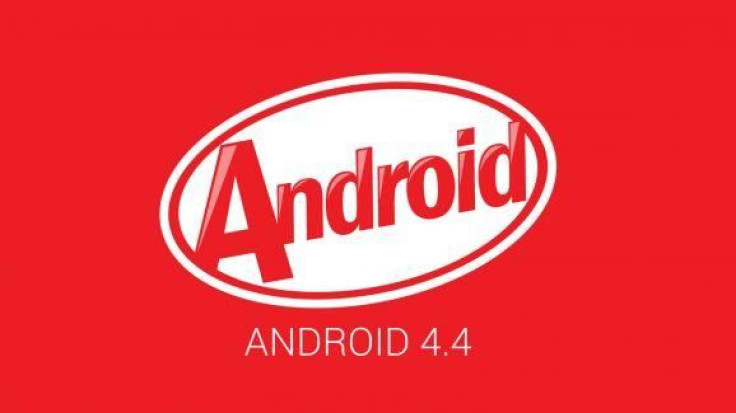 While Samsung fans worldwide are eagerly awaiting Android 4.4 KitKat updates for the 2013 flagship devices, the Galaxy S4 and the Galaxy Note 3, one Galaxy S4 variant is now receiving the new system version, which could indicate that other models may soon
The Samsung Galaxy S4 LTE-A variant in Korea is now updating to Android 4.4 via Samsung Kies, tech website SamMobile confirmed on Tuesday. The models currently updating are the Galaxy S4 LTE-A SHV-E330S for Korea's SK Telecom network and the Galaxy S4 LTE-A SHV-E330K for the KT network. In addition to Samsung Kies the Android 4.4 update can also be prompted manually by accessing Settings > General > About device > Software update.
Notably, the Samsung Galaxy S4 LTE-A is the model that runs the Qualcomm Snapdragon 800 processor. This chipset allows the handset to run on LTE-Advanced networks, which allows for data speeds of up to 150Mbps. The Galaxy S4 LTE-A first released in Samsung's native South Korea, and is also available in parts of Europe and several other countries such as Australia. The Galaxy S4 LTE-A has yet to release is North America.
When Will U.S. Samsung Galaxy devices See Android 4.4?
As said, Android 4.4 updates for Samsung Galaxy flagship devices have been trickling in since January. Several international models of the Samsung Galaxy Note 3 have received the update in various parts of Europe and Asia, but U.S. Galaxy Note 3 models, both unlocked and carrier specific have yet to see the update. The original Samsung Galaxy S4 has also not yet updated to Android 4.4, but several test firmware builds have leaked for both the Galaxy S4 and the Galaxy Note 3.
Most recently, Android 4.4 KitKat firmware for the AT&T models of the Galaxy S4 and Galaxy Note 3 leaked online. The Android 4.4.2 I337UCUFMLD build for the AT&T Galaxy S4 and the N900AUCECMLG build for the AT&T Galaxy Note 3 are both available at the XDA Developer's forum. Notably, an Android 4.4 final test build for the Galaxy Note 3 leaked not long before the official update begin rolling out on handsets. Final test builds usually indicate that a manufacturer will not make any changes to a firmware before pushing it out to consumer. However, the fact that test builds are still leaking for other models of both the Galaxy S4 and Galaxy Note 3 could also indicate that various firmware builds are not quite ready.
Soon following the Android 4.4 KitKat rollout on international models, several early adopters reported that the new system rendered their third-party accessories such as smart covers non-functional. While Samsung first denied any association between the Android 4.4 KitKat update and the accessory incompatibility, the manufacturer eventually admitted fault and stated that a fix would be provided through a software update. Such an issue could possibly cause Samsung to postpone Android 4.4 KitKat updates in order to implement the software fix. Currently, Samsung has not indicated whether the accessory issue has delayed further updates of its flagship devices.
With various models of the Samsung Galaxy Note 3 already running Android 4.4, consumers can likely be certain that U.S. models as well as the Galaxy S4 will also update at some point. Keep in mind that it is common with Android updates for some devices and models take longer to update than others.
What do you think of the Samsung Galaxy S4 LTE-A updating to Android 4.4 KitKat in Korea? Are you anxious to see other Samsung Galaxy models update? Let us know in the comments below.
© Copyright IBTimes 2023. All rights reserved.
FOLLOW MORE IBT NEWS ON THE BELOW CHANNELS