Android Antitrust: Google's Big Problem In Europe Could Result In $7.5B Fine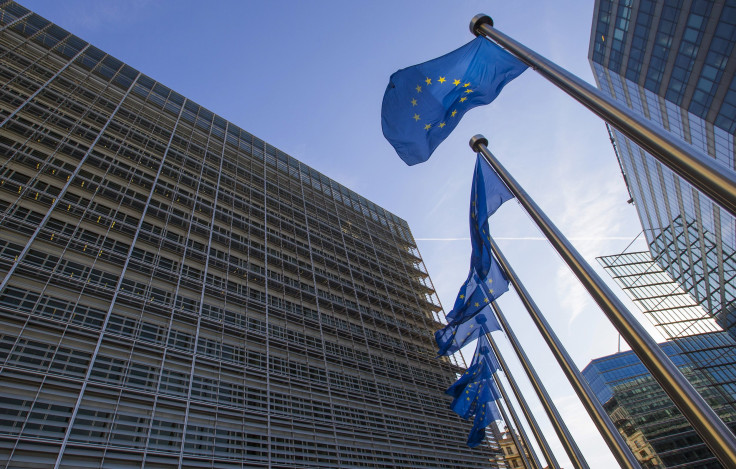 U.S. technology companies are not having a good time of it in Europe. An investigation into Apple's tax affairs in Ireland continues; Amazon's e-book distribution system is being looked into; Qualcomm is facing not one but two investigations in Europe; and of course Microsoft was fined more than $700 million by the European Commission in 2013 for failing to offer users a choice of web browser.
Now it's Google's turn. The search giant, which is no stranger to probes by European regulators, could face more charges this week as investigators conclude a yearlong investigation into its Android operating system. The investigation could result in a fine of as much as $7.5 billion for the Mountain View, California, company.
Last April the European Commission announced it was issuing formal charges against Google following a five-year investigation into its comparison shopping practices. In the same breath the commission announced it was opening an entirely new investigation into Android to assess if Google's practice of forcing operators and manufacturers to preload its own apps onto the devices prevents developers of other apps from succeeding.
According to sources close to the investigation speaking to the Financial Times, the competition authority could announce formal charges against Google as soon as Wednesday, with lawyers involved in the case sending out requests for information with 24-hour deadlines — seen as a strong indication that the investigation is concluding.
The commission has the power to fine Google up to 10 percent of its global revenue, which in 2015 rose to $74.5 billion. Google, for its part, strongly denies any wrongdoing in either the comparison shopping or Android cases.
"By requiring phone makers and operators to preload a set of Google apps, rather than letting them decide for themselves which apps to load, Google might have cut off one of the main ways that new apps can reach customers," Margrethe Vestager, the EU competition commissioner, said during a speech in Amsterdam on Monday.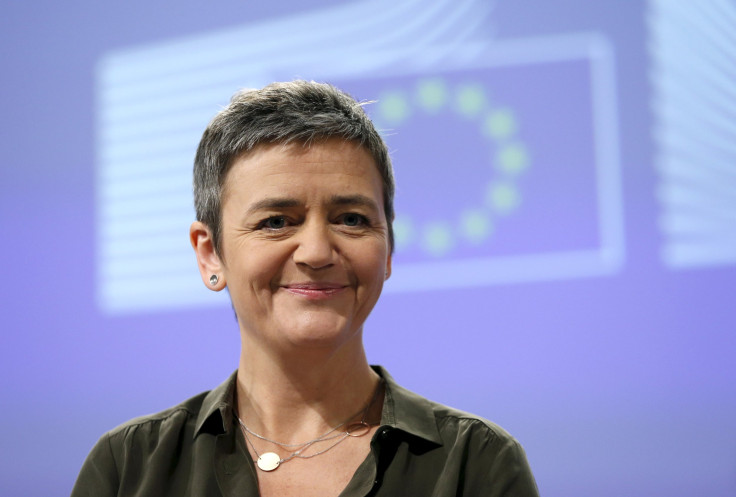 Vestager, who recently indicated the EC would be willing to investigate Google's tax practices in the U.K., added that the investigation into Google had not formally closed, "so I can't yet say if [it] has broken the rules." What Vestager said this week is nothing new, and the commission said it would not be commenting on reports that a decision on its Android investigation was imminent.
Responding to the reports of possible charges, Google told International Business Times in an emailed statement that it continues to discuss the issues with the European Commission, pointing out why it believes Android helps rather than hinders developers and consumers. "Anyone can use Android, with or without Google applications," the statement said. "Hardware manufacturers and carriers can decide how to use Android, and consumers have the last word about which apps they want to use on their devices."
In a blog post published after the investigation was opened last year, Google claimed Android had led to more innovation and choice on mobile than ever before. Google, however, is clearly worried about the number of investigations it is facing in Europe.
According to a Guardian investigation last December, the company enlisted members of Congress to help lobby European politicians while it spent twice as much on lobbying in Europe as Apple, Facebook, Yahoo, Twitter and Uber combined in 2015.
Android is the world's most popular mobile operating system, and across Europe's top five markets (U.K., France, Germany, Italy and Spain) Android commands over 70 percent market share, according to the latest figures from Kantar Worldpanel ComTech.
It is an open-source piece of software, meaning anyone can download it and install it on their smartphones or tablets without having to pay Google to do so. However, to get access to apps like Gmail, Google Maps and Google Play Store — known collectively as Google Mobile Services — manufacturers need to sign a licensing agreement with Google. These agreements are confidential, but it is understood that Google imposes strict criteria on how its own apps will be displayed on the devices. It is on this aspect of Google's practice that the commission's investigation is focusing.
While Google doesn't make any money directly from Android, it does derive huge profits from the fact that its services such as the Play Store, Maps, Gmail and search are all preloaded onto any Google-certified smartphone that runs Android. As the world moves more and more to mobile, Google wants to remain the dominant player in that market in order to be better able to sell ads to its customers.
While the European Union continues to investigate Android, it is not the only place in the world to do so. According to a report from Bloomberg, the Federal Trade Commission has also opened an investigation into whether Google stifled competitors' access to the Android platform. In Russia, the courts have ruled against Google over an identical complaint by Yandex — known as the "Google of Russia" — which said Google was damaging competition by forcing manufacturers to pre-install certain apps. Having lost an appeal last month, Google will not be forced to change its contracts with manufacturers in Russia.
© Copyright IBTimes 2023. All rights reserved.
FOLLOW MORE IBT NEWS ON THE BELOW CHANNELS