Photos, Android Pay, Streaming? Google I/O 2015 Embarrassingly Like Apple WWDC 2014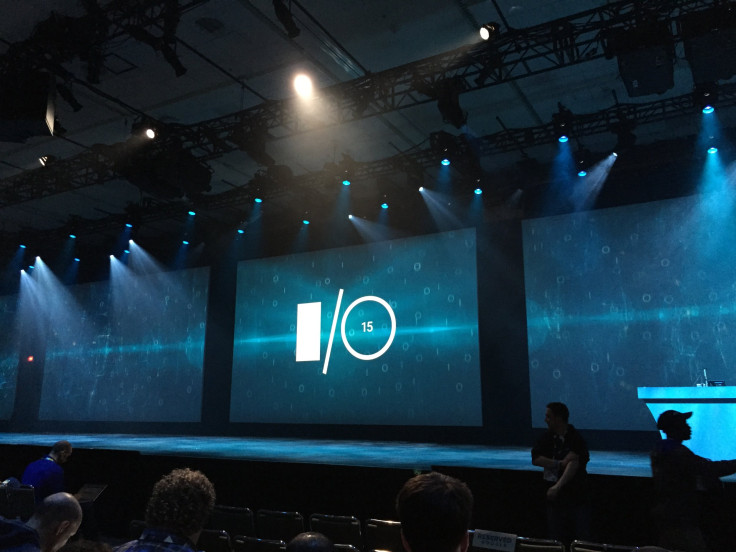 SAN FRANCISCO -- It's not uncommon for tech companies to take a page out of their rivals' playbooks and steal a feature or two. But at Google I/O Thursday, Google borrowed an entire volume -- from Apple.
Though the Internet giant made dozens of announcements at the kickoff keynote for its annual developer's conference, most were nothing more than straight copies of various features launched by Apple over the past few years.
Take Google Photos and Android Pay, the two biggest unveilings of the day. From the very name, Google copied rival services Apple Photos and Apple Pay, both of which were announced last year by Cupertino. Though Google Photos will give users free unlimited storage for all their photos and videos (a major win for consumers) some of its most notable features -- like letting users browse their photos on timelines or by specific people based on facial recognition -- are nearly identical to those that have been available from Apple for quite some time.
Android Pay, meanwhile, functions nearly identically to Apple Pay, except for the fact that it requires users to first unlock their devices, which is one more step than iPhone owners have to take. More embarrassingly, Android Pay is a rebranding of Google Wallet, a mobile payment technology Google unveiled years before Apple Pay but failed to grow in popularity.
But it's no surprise that Google is playing catch up. Since the launch of the iPhone 6 last September, Apple has been on a roll, most notably becoming the best-selling phonemaker in the U.S. for the first time since 2011 and dominating sales in China -- a market Google hasn't even entered. Much of that is due to new Apple features that have proven popular among consumers, including the fingerprint scanning Touch ID, the new Apple Photos and Apple Pay, which allows users to pay at certain stores using just their iPhones or Apple Watches.
That may be why Google this year shied away from innovating unique new features and instead played it safe, following Apple's lead by announcing a multitude of copycat features it hopes will help it keep pace.
"This year, it feels like Google is really following Apple. While Google Wallet was in the market for years, all that is left is the 'new' Android Pay that has identical functionality as Apple Pay except has the letters 'droid' in it," said Johnny Won, founder of Hyperstop, a consultancy firm.
"With the success of Apple Pay, Google must be embarrassed but it had no choice but to follow Apple's lead and completely acquiesce its vision for Apple's."
Beyond Apple Photos and Apple Pay... err, Google Photos and Android Pay, Google also announced fingerprint scanning on the upcoming Android M, the next version of the mobile operating system. The company also announced that it too will support HBO Now, the $14.99 per month Internet-streaming subscription service for HBO content. That comes only after two months of HBO giving Apple exclusive access to the service.
"Even the HBO Now announcement was like Google throwing their hands up and saying they'll dance to the pace of Apple," Won said. "Time and time again we see Google giving up and following the pace of Apple."
The few bits of innovation from Google came in the back half of the company's keynote when it turned its attention to Google Cardboard, the company's initiative in virtual reality (which, of course, launched last year after Facebook purchased Oculus VR, the leader in virtual reality).
Google announced a new, bigger version of its Cardboard device -- which really is made out of cardboard and needs your smartphone in order to work. It also launched Jump, which is software that will allow the truly dedicated to create virtual reality video by somehow taping together 16 cameras. Fortunately, Google has teamed up with GoPro, which will support Jump by launching a 360-degree-recording camera rig soon.
After the GoPro and Jump news, Google also announced "Expeditions," which allows grade-school teachers to take their kids on virtual reality field trips after they receive a box filled with enough Google Cardboard units for an entire classroom.
With the virtual reality news, Google was able to close out Google I/O's first day on a high note, but for the bulk of the presentations, Google didn't do much more than march to the beat of Apple's drum.
© Copyright IBTimes 2023. All rights reserved.