Andy Grove Dead At 79; Former Intel CEO Suffered From Parkinson's Disease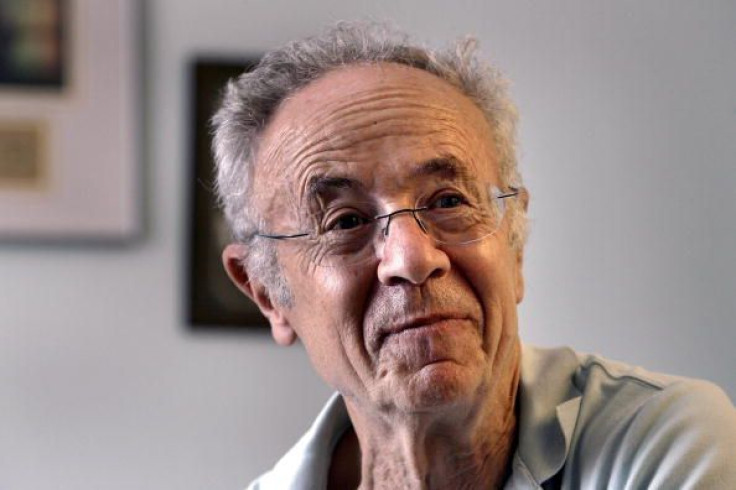 Andrew Grove, a former chairman and CEO of Intel who help build the maker of semiconductors into one of Silicon Valley's most important companies, died Monday at age 79. His death was confirmed by Intel.
Grove, who worked at the technology company since its founding, became the company's president in 1979 and CEO in 1987. During his tenure, revenue at the company increased from $1.9 billion to $26 billion. He also wrote a best-selling book, "Only the Paranoid Survive," and was named Time magazine's "Man of the Year" in 1997.
"We are deeply saddened by the passing of former Intel Chairman and CEO Andy Grove," said Intel CEO Brian Krzanich. "Andy made the impossible happen, time and again, and inspired generations of technologists, entrepreneurs and business leaders."
Born in Hungary, Grove survived Nazi occupation and emigrated to the United States around 1956. He studied chemical engineering at the City College of New York before going on to complete his Ph.D at the University of California at Berkeley in 1963. He was first hired by Intel co-founder Gordon Moore at Fairchild Semiconductor. Grove was Moore's first hire at Intel when it was started in 1968.
Andrew S. Grove | FindTheCompany
"Andy approached corporate strategy and leadership in ways that continue to influence prominent thinkers and companies around the world," said Intel Chairman Andy Bryant. "He combined the analytic approach of a scientist with an ability to engage others in honest and deep conversation, which sustained Intel's success over a period that saw the rise of the personal computer, the Internet and Silicon Valley."
Grove is survived by his wife, Eva, two children, and eight grandchildren. He had suffered from Parkinson's disease, but the cause of his death was not immediately made public.
Leaders in the tech industry expressed their condolences Monday. "Andy Grove was one of the giants of the technology world," Apple CEO Tim Cook wrote on Twitter. "He loved our country and epitomized America at its best. Rest in peace."
In a series of tweets, venture capitalist John Doerr also responded to Grove's death. "Last night Silicon Valley (and the world) lost a titan and freedom fighter," Doerr tweeted. "Andy Grove lived the maxim 'execution is everything.' Andy Grove was a towering leader, mentor, and educator. He was ruthlessly, intellectually honest. And rightly proud of building Intel. Andy Grove shared his greatest joy is family and being a grandfather. We're grateful for his life, and sorry for their loss."
Marc Andreesssen, co-founder of AH Capital Management, also offered his condolences. "The best company builder Silicon Valley has ever seen, and likely will ever see," he tweeted.
Former General Electric CEO Jack Welch called Grove "courageous" when he responded to Grove's death Monday evening. "World lost a great leader,courageous entrepreneur, savvy businessman and just terrific person with passing of Andy Grove," Welch tweeted.
© Copyright IBTimes 2023. All rights reserved.
FOLLOW MORE IBT NEWS ON THE BELOW CHANNELS