Angelina Jolie Admits Last Project With Ex Brad Pitt Had 'Heaviness'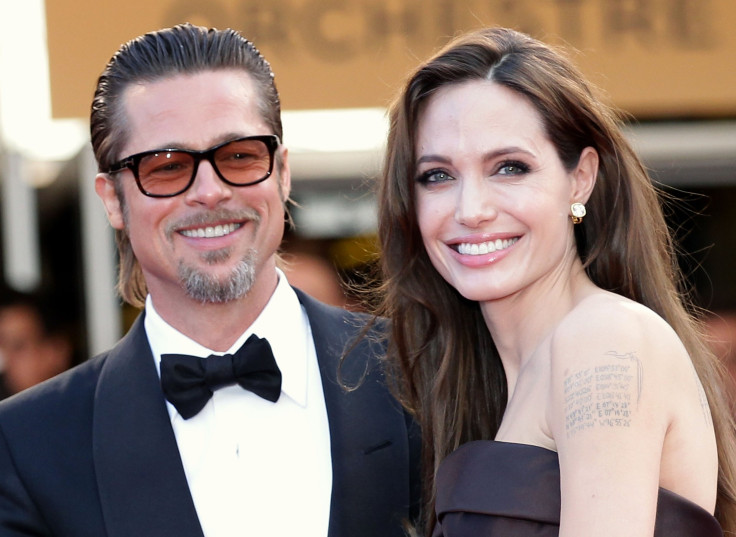 Angelina Jolie opened up about her last movie project with ex Brad Pitt.
The "Mr. & Mrs. Smith" stars reunited in the big screen when they opted to play the role of a troubled husband and wife in the film "By the Sea" in 2015. According to Jolie, who wrote and directed the film, the flick was her means to communicate with Pitt.
"We had met working together and we worked together well," Jolie told The Hollywood Reporter's podcast, Awards Chatter (via People). "I wanted us to do some serious work together, I thought it would be a good way for us to communicate. In some ways it was, and in some ways we learned some things. But there was a heaviness probably during that situation that carried on and it wasn't because of the film."
"By the Sea" featured a couple of 14 years who are growing apart due to communication, intimacy and fertility issues. Vanessa (Jolie) is withdrawn, she seems to grieve her being barren. Meanwhile, her husband, Roland (Pitt), drinks too much because his wife is no longer interested in him sexually. Vanessa develops a sense of jealousy to the newly married couple who occupies the next room and almost ruin their relationship when she tries to seduce the young man.
During the podcast, Jolie revealed that she's not sure why she wrote the movie the way it was. But she also admitted that they were dealing with something at the time.
"It was something that we were dealing [with]… things happen for different reasons, and things — why did I write that exact piece? Why did we feel that way when we made it? I'm not sure," Jolie explained. "A piece of art can be something that's healing or something that's difficult."
The "Salt" star also opened up about her dad, John Voight, during the podcast. The father and daughter had been estranged for years. They reconciled in 2011 and have enjoyed a better relationship since then.
"I didn't feel that close to my father. I felt more of my mother's daughter when I was a child. So that was one part of it," Jolie said about not using her dad's last name. "The second part of it was I did want to have my own identity and didn't want to walk into a room as Jon's daughter. I wanted to see if I could get the job on my own, and not be hired for a name."
© Copyright IBTimes 2023. All rights reserved.
FOLLOW MORE IBT NEWS ON THE BELOW CHANNELS