Angelina Jolie And Brad Pitt Fight Like Any Other Couple , 'We Drive Each Other Absolutely Mad'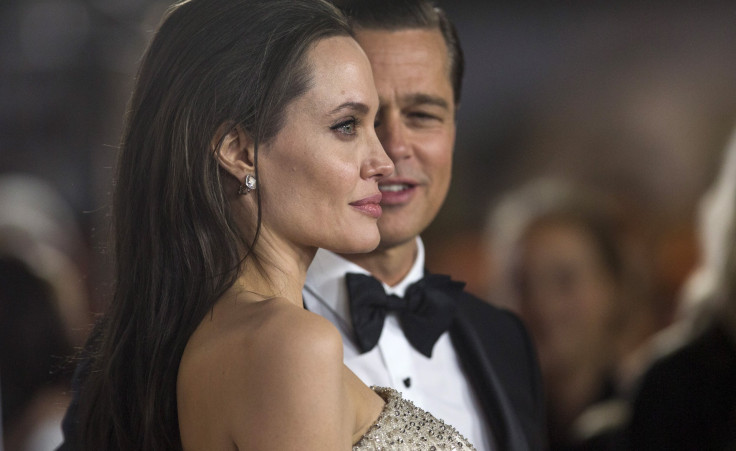 Celebrity couple Brad Pitt and Angelina Jolie might appear to be the epitome of a successful marriage with a wonderful family of six beautiful kids but just like every other couple, they too have rough patches in their seemingly perfect life.
"Brad and I have problems like any other couple," Jolie told The Telegraph in a recent interview while promoting their latest film, "By the Sea," where they play a couple whose marriage is in trouble. "We have days when we drive each other absolutely mad, but the problems in the movie aren't our specific problems."
"By the Sea" is the first film by the couple in almost a decade as they last appeared together in the 2005 film "Mr. & Mrs. Smith." The 40-year-old actress also talked about how different it was to work with Pitt during their first film when they just started dating each other and now when they are husband and wife.
"When we first worked together it was very different because we didn't really know each other and we were young, and it was really a fun film, so we thought maybe 'By the Sea' was going to be that kind of fun, but realized very quickly that it wasn't," Jolie said, adding that shooting the emotionally draining film was a challenge.
"But we made a private pact that we were going to try to be as open and honest and emotive as possible and give to each other as much as we could and, succeed or fail, we would just lay it bare," she added.
The couple begin shooting for "By the Sea" soon after their 2014 wedding in France and it was almost like a bad honeymoon for them, considering the amount of fighting they had to do in it.
But for Jolie and Pitt, this actually turned out to be the "best honeymoon" because the moral of the film is that the couple should stick together in all difficult times. "By the Sea" hits theaters on Nov. 13.
© Copyright IBTimes 2023. All rights reserved.
FOLLOW MORE IBT NEWS ON THE BELOW CHANNELS