Shiloh Jolie-Pitt Gender Update 2015: Angelina And Brad's Children Reportedly Support Their Sibling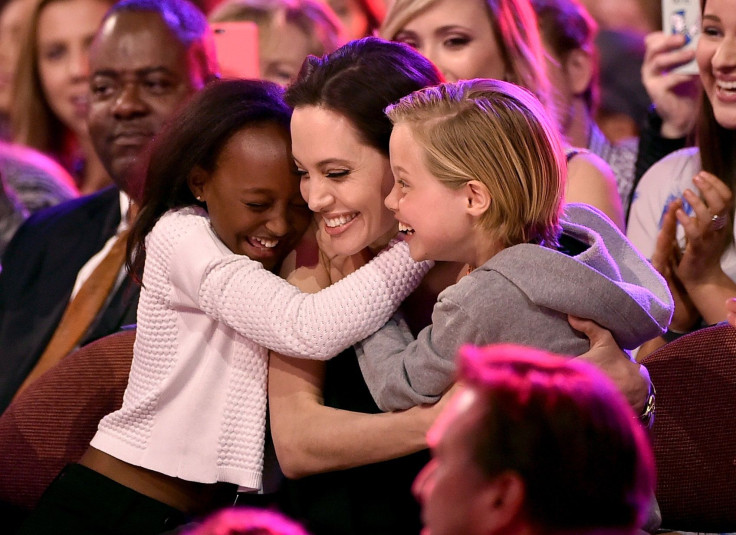 Hollywood stars Angelina Jolie and Brad Pitt reportedly have accepted that their first biological child, Shiloh, might be transgender, but they are not the only ones. Shiloh's five siblings also support the 9-year-old, Radar Online wrote in an exclusive report Wednesday.
Jolie admitted in a 2010 interview with Vanity Fair that Shiloh "wants to be a boy," and speculation about Shiloh's possible gender dysphoria has run rampant. Shiloh, who prefers to be called John, likes to play with her older brothers, Maddox, 14, and Pax, 11. She also likes to wear boys' clothing.
Jolie, 40, and Pitt, 51, have "set the tone" to show how their children should play with Shiloh. "Brad and Angie have been doing everything possible to protect her from being bullied by her peers and outsiders," an insider told Radar Online. "Angelina is very accepting of Shiloh's choices, and Brad is as well," the source said.
The celeb parents reportedly sought help from an expert on gender identity and were told to allow Shiloh to dress the way she wants. "This has been an opportunity for fun in the family, because Vivienne and Zahara love to dress up in their mother's clothes. The kids are constantly putting on plays for their parents, and Shiloh often directs with Pax," the source said. Jolie and Pitt's daughters Vivienne and Zahara are 7 and 10.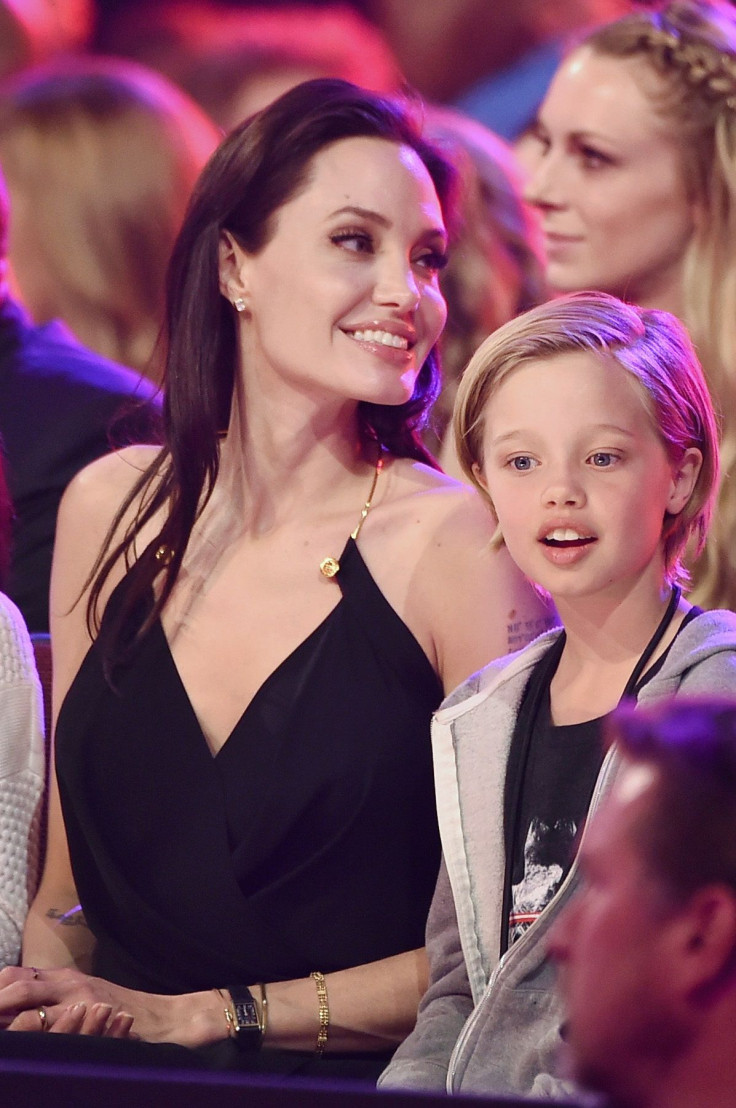 While the actors are doing right by Shiloh as far as clothes and acceptance are concerned, there is one thing they need to work on: a scheduled routine. "There is absolutely no spanking allowed, and the kids really are never told no. None of the kids have to make their bed or clean their rooms," the source said. "Brad and Angelina are loving parents but were told all of their kids could benefit from more discipline and structure."
One thing that Jolie has made sure to do is include Shiloh in her humanitarian excursions. The 9-year-old might get a chance to meet Pope Francis when he visits the United States next week, and she has accompanied the Oscar-winning actress when she visited Syrian refugees in Lebanon and traveled to Turkey for World Refugee Day.
Follow me on Twitter @mariamzzarella
© Copyright IBTimes 2022. All rights reserved.
FOLLOW MORE IBT NEWS ON THE BELOW CHANNELS