Angelina Jolie 'Fought' With Ex Brad Pitt Over His Work With Harvey Weinstein
KEY POINTS
Angelina Jolie said she never associated or worked with Harvey Weinstein again after their 1998 movie "Playing By Heart"
She claimed she turned down an offer to do "The Aviator" due to the producer's involvement in it
Jolie said she felt Brad Pitt was dismissing her experiences with Weinstein when he chose to work with him
Angelina Jolie said it "hurt" her to see Brad Pitt working with Harvey Weinstein and even "fought" about it with her ex-husband.
In a new interview with The Guardian, the "Eternals" star spoke about the first time she felt disrespected in the industry, revealing that it was when she worked with Weinstein in her 1998 movie "Playing By Heart." Jolie said that she was 21 at the time and that she downplayed her alleged encounter with the 69-year-old convicted rapist and disgraced movie mogul.
"If you get yourself out of the room, you think he attempted but didn't, right? The truth is that the attempt and the experience of the attempt is an assault," Jolie alleged. "It was beyond a pass. It was something I had to escape. I stayed away and warned people about him. I remember telling Jonny [Lee Miller], my first husband, who was great about it, to spread the word to other guys – don't let girls go alone with him."
The Oscar-winning actress went on to share that following the incident, she never associated or worked with Weinstein ever again. Jolie claimed that she even turned down an offer to star in "The Aviator" due to the producer's involvement in it. So, it was "hard" for her when her then-partner Pitt worked with Weinstein.
Pitt, whom Jolie was married to from 2014 to 2016, was part of Quentin Tarantino's 2009 movie "Inglourious Basterds," which was co-produced by the Weinstein Company. Jolie also claimed that in 2012, Pitt asked him to produce his thriller "Killing Them Softly," which TWC distributed.
"We fought about it. Of course it hurt," said Jolie, who later chose not to attend any promotional events for the film.
Unnamed sources "close" to Pitt alleged that Jolie is mischaracterizing the situation, telling TMZ he never "teamed up" with Weinstein for "Inglourious Basterds" and was simply cast in a movie that later happened to get distributed by the Weinstein Company.
Meanwhile, Weinstein, through his assistant, claimed to TMZ that "there was never an assault and never an attempt to assault."
"It's very clear to me that this is for more sales on Angie's book," he further claimed. "It is brazenly untrue and clickbait publicity."
Jolie first opened up about her alleged encounter with Weinstein in 2017 when numerous allegations of sexual assault and misconduct against the producer emerged. The actress wrote a piece for New York Times in which she alleged that she rejected unwanted passes Weinstein made toward her in a hotel room.
"I had a bad experience with Harvey Weinstein in my youth, and as a result, chose never to work with him again and warn others when they did. This behavior towards women in any field, any country is unacceptable," she wrote.
During her new interview, Jolie also spoke about her current state. She refused to share details about her divorce from Pitt but said it left her feeling "broken."
"I mean, in some ways it's been the last decade. There's a lot I can't say," she added. "I think at the end of the day, even if you and a few people you love are the only people who know the truth of your life, what you fight for, or what you sacrifice, or what you've suffered, you come to be at peace with that, regardless of everything going on around you."
She continued, "How am I? I'm realising that sometimes you can survive things, but not know how to feel and live in the same way. So it's more about being open. I'm really trying to be open as a human being again."
Pitt and Jolie's custody battle continues after the court removed Judge John W. Ouderkirk from their case. Last month, Pitt argued with the court's decision and filed an appeal in the Second District Court of Appeal in California requesting the state's highest court to review the decision to disqualify Ouderkirk from their custody case.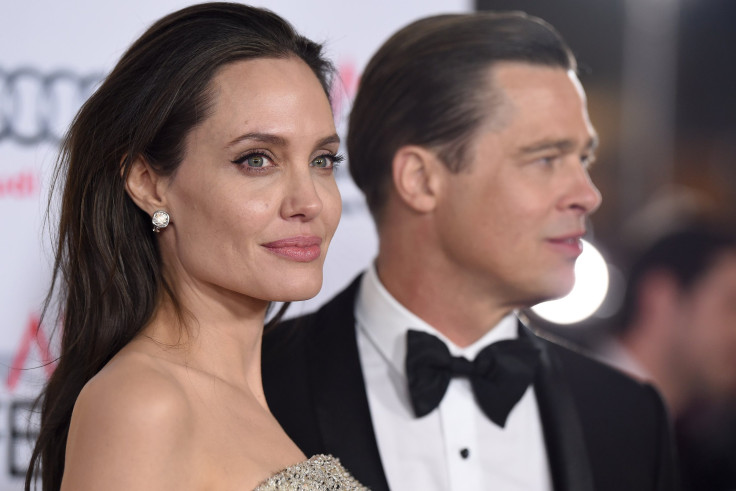 © Copyright IBTimes 2022. All rights reserved.
FOLLOW MORE IBT NEWS ON THE BELOW CHANNELS