Angelina Jolie Goes Grocery Shopping With Zahara, Knox After Watching 'Love, Simon'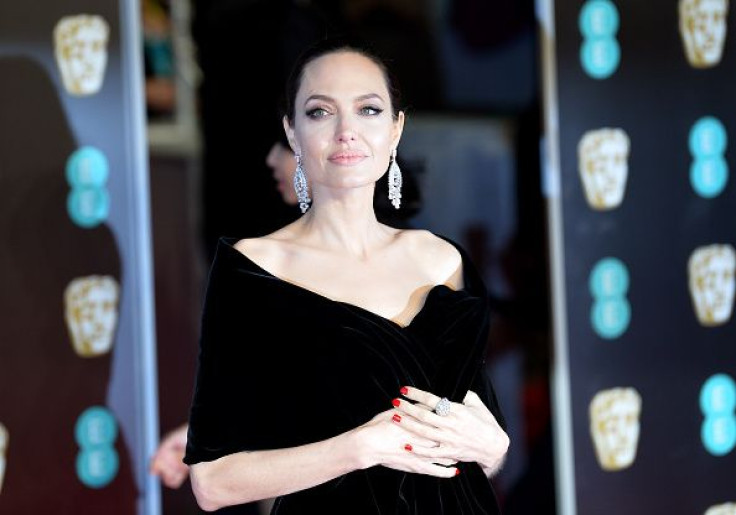 Angelina Jolie was recently spotted grocery shopping with her daughter, Zahara, and son, Knox.
In the photo published by the Daily Mail, the actress is wearing an all-black ensemble while pushing a cart inside Whole Foods in Los Angeles. In a second photo, Zahara and Knox are helping their mom pick out some things in a grocery aisle.
The trio's sighting comes just days after it was revealed that Jolie brought her kids to the premiere of "Love, Simon" in Los Angeles. Jolie watched the afternoon screening of Jennifer Garner and Josh Duhamel's film with Zahara, Knox, Shiloh, and Vivienne.
According to People, Jolie did not watch the premiere of "Tomb Raider," which was scheduled on the same day that she and her kids watched "Love, Simon." In 2001, Jolie played the role of Lara Croft in the fantasy-thriller.
Meanwhile, Jolie also made headlines after rumors swirled that she has been attacking Brad Pitt and Jennifer Aniston. One tabloid recently claimed that Aniston and Pitt are back together, and Jolie is not happy about it.
Another tabloid also claimed that Jolie has opened up about Pitt and Aniston's rekindled romance. "If you live life and walk around thinking of yourself and your own needs and desires then not only is it a selfish life, but it ends up being quite an unhappy life," Jolie said.
However, rumor debunking site Gossip Cop clarified that Jolie's statement was not about Pitt and Aniston. Rather, it was about what she wants to teach her kids.
Gossip Cop clarified that Pitt and Aniston have not gotten back together, and Jolie never openly talked about the two of them. The "Maleficent" star filed for divorce from Pitt in September 2016.
Aniston and Justin Theroux announced their separation on Feb. 15. The couple said that they have gone their separate ways at the end of the last year, but they wanted to keep this private. However, they also wanted to prevent further speculations so they announced that they have already called it quits.
© Copyright IBTimes 2023. All rights reserved.