Angelina Jolie Having 'Breakdown,' Refusing To Eat Over Brad Pitt? Truth Revealed
Is Angelina Jolie having a "breakdown" and refusing to eat amid rumors that Brad Pitt is dating someone new? A rumor about the Oscar-winning actress is claiming that she's emotionally unwell, but this is actually far from the truth.
It has been repeatedly confirmed that Pitt is not dating Charlize Theron and has not gone public with a relationship with any other woman either since he and Jolie separated. After The Sun claimed that Pitt and Theron got cozy at a bar and had been dating for a month, multiple outlets, including People and Gossip Cop, have confirmed that there is nothing romantic going on between the two celebrities, who met last year to shoot a commercial.
Despite this, NW recently put out a story claiming that Jolie apparently isn't taking Pitt and Theron's supposed relationship well. An unnamed source claimed in the tabloid's report that news of her ex-husband moving on "hit her hard," to the point that Jolie is reportedly refusing to eat. According to the questionable tipster, the actress' weight has apparently dropped to new lows and it's only getting worse.
NW's report further claimed that Jolie may be skipping meals on purpose to get Pitt's attention.
"He always worried about her weight… no one would put it past her to use her skeletal frame as a sympathy ploy to divert his attention from Charlize," the so-called source continued. "Her tiny frame is Ange's way of showing Brad all the damage she thinks he's caused. But it's a really unhealthy way of getting even with the man she once loved."
However, these claims are far from the truth. Aside from the fact that there isn't a new relationship to be jealous about, Jolie has been photographed multiple times since the rumors of Pitt and Theron surface, and the actress has been looking healthy and happy.
This isn't the first time that NW has released a bogus report about Jolie, Pitt and Theron. Just last week, the tabloid claimed that Jolie harassed Theron and demanded that she stay away from Pitt and their six children. Gossip Cop, however, also debunked this report.
Meanwhile, Jolie and Pitt reportedly met twice in person over the past few weeks, Us Weekly reported. The exes reportedly talked about their divorce and the custody of their six children: Maddox, 17, Pax, 15, Zahara, 14, Shiloh, 12, and twins Knox and Vivienne, 10.
"They've had other meetings in person; this is not the first," a source told the outlet. "This is part of their ongoing process to work through things regarding the kids and the divorce."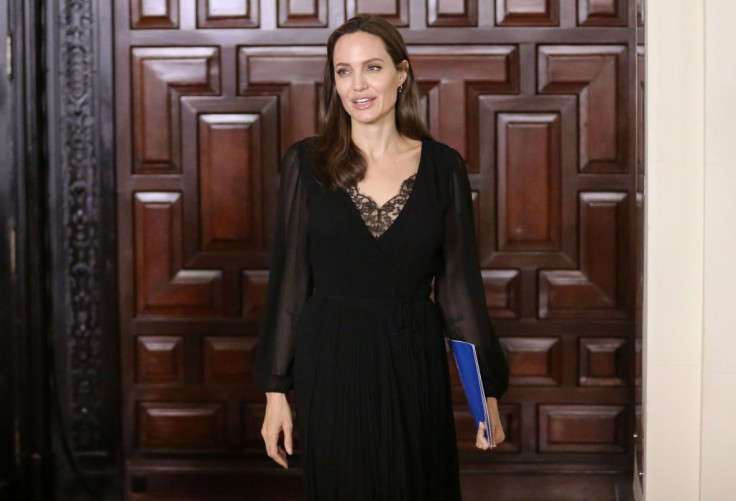 © Copyright IBTimes 2023. All rights reserved.
FOLLOW MORE IBT NEWS ON THE BELOW CHANNELS