Angelina Jolie Spending Selflessly For Cambodian Family Amid Brad Pitt Divorce Rumors, Jolie's Health Crisis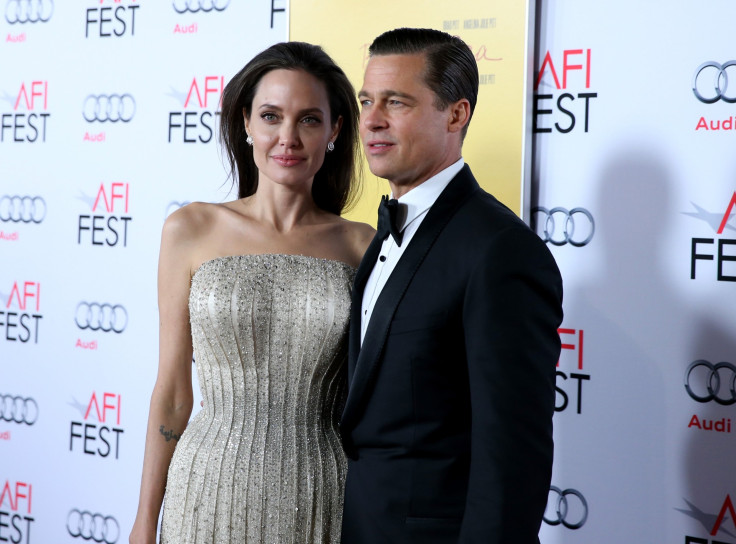 Angelina Jolie has been keeping herself busy with her humanitarian work amid growing rumors of her divorce with Brad Pitt. As reports surface that Jolie is facing a serious health issue, the "Maleficent" actress is spending selflessly to support a Cambodian family, Radar Online reported Friday.
According to the report, Jolie is paying for the education of 16-year-old student Leida Shoun and her 12 brothers and sisters. The 40-year-old reportedly befriended the Shoun while filming "First They Killed My Father" in Siem Reap, a resort town in northwestern Cambodia, last year.
"We cannot afford it," Shoun, who was forced to drop out of school two years ago due to financial crisis reportedly, told Jolie. "It is $5 per subject per month per child — too much for us. But I want to help other people, and be a good example for my family."
Jolie and her husband provided Shoun and all of her eligible siblings the education by paying for their classes at New York International School's Siem Reap branch, Radar Online reported.
Jolie and her family "have already given them more than any check could," a source told the celebrity website. "They've helped give them the means to learn and work and prosper for themselves."
While, Jolie and Pitt continue to be busy with their work, divorce rumors surrounding the two are far from getting over. Most recently, a report claimed that Pitt was cheating over Jolie with co-star Lizzy Caplan and Marion Cotillard. However, Gossip Cop debunked the report.
Meanwhile, reports also claim that Jolie's health has been deteriorating because of her ongoing marriage problems. Jolie's weight has reportedly come down to 79 pounds.
© Copyright IBTimes 2023. All rights reserved.