Angelina Jolie-Brad Pitt Divorce: Actor Gets Emotional While Shooting New Film 'Allied' In UK Amid Jolie's Health Crisis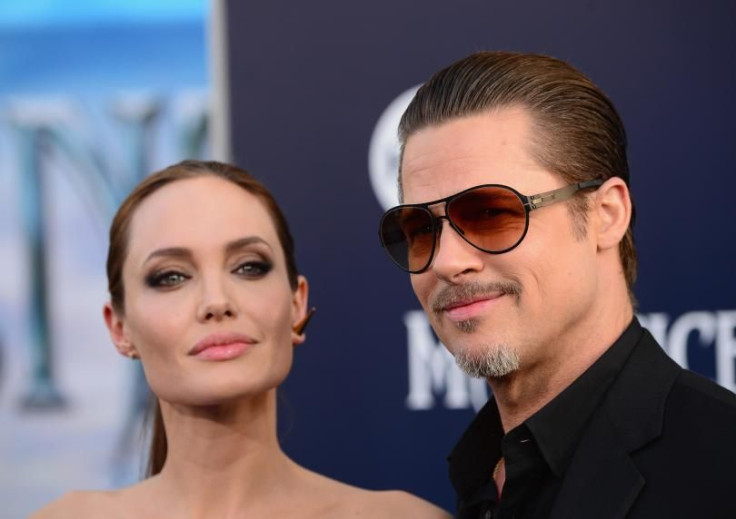 Amid continuous rumors about Brad Pitt and Angelina Jolie's divorce, the actor got "openly emotional" while shooting his latest movie "Allied" in the U.K., the Inquisitr reported. The news comes just a day after reports surfaced that the couple was "leading separate lives."
However, the Inquisitr reported that Pitt's emotional outbreak might not be linked to the rumors surrounding him and Jolie. While concerns grow over Jolie's health crisis, Pitt has been shooting for his World War II romance drama. Pitt has also been trying to brave the U.K. weather to shoot for the film, the report said.
Despite being busy with his new project, Pitt recently rushed to Jolie's side amid her mysterious illness, Life & Style magazine reported. According to Life & Style, Jolie initially fell sick in Cambodia last year while shooting her upcoming movie, "First They Killed My Father." However, Gossip Cop debunked the report.
Meanwhile, OK! Magazine reported this week that Jolie didn't want her husband to hang out with Ben Affleck because he is a "bad influence."
"Brad in particular is excited to have someone to go drinking with, [but] Angie thinks Ben is a terrible influence," an insider told the magazine. "Angie thinks Ben's single status spells trouble. She doesn't want Brad playing wingman, so he'll be on a very short leash."
Several reports have claimed that Jolie was paranoid over Pitt's flirting, and this was tearing their marriage apart.
© Copyright IBTimes 2023. All rights reserved.