Angelina Jolie Unfazed By Brad Pitt, Jennifer Aniston Wedding Rumors, Goes Shopping With Kids
KEY POINTS
Angelina Jolie went shopping with her two daughters in Los Angeles
Angelina Jolie is unfazed by Brad Pitt and Jennifer Aniston rumors
Angelina Jolie looks happy during her recent outing
Angelina Jolie seemed unfazed by the ongoing rumors that Brad Pitt and Jennifer Aniston rekindled their romance.
The "Maleficent: Mistress of Evil" star was photographed during her outing in Los Angeles with two of her six children. According to Daily Mail, Jolie did some last-minute Christmas shopping with her daughters Zahara and Shiloh.
Photos of the trio show Jolie chatting with her daughters, and they all have huge smiles on their faces. Zahara and Shiloh are holding a Starbucks cup, and the latter is also carrying a green paper bag.
Jolie wore a white long-sleeved top, which she paired with a black A-line skirt, a black coat, and cream-colored heels. The award-winning actress also wore sunglasses.
In another photo, Jolie is standing a few inches behind her biological daughter, Shiloh. The 13-year-old and Zahara appear to be having a good time with their mom.
Meanwhile, Jolie was recently linked to Pitt and Aniston's alleged romance. Woman's Day claimed that the "Ad Astra" star will be celebrating Christmas with his kids and Aniston.
An unnamed source told the tabloid that Pitt and Aniston are going all out to make sure that the actor's kids' Christmas will be memorable. The "Friends" star allegedly wants her ex-husband's children to not miss their mom so much since they won't be celebrating the holidays with Jolie.
New Idea also claimed that Pitt and Aniston tied the knot at the actress' Christmas party.
"Brad's attendance at the party had tongues wagging that history could be repeating itself and having her friends gather together could be the perfect moment to make her and Brad's reunion official," an unnamed insider said.
However, these claims should be taken with a grain of salt. Pitt and Aniston have not rekindled their romance. And "The Morning Show" star won't also be celebrating Christmas with Pitt and his kids.
As such, it is unlikely that Aniston is planning something memorable for Shiloh, Vivienne, and Knox.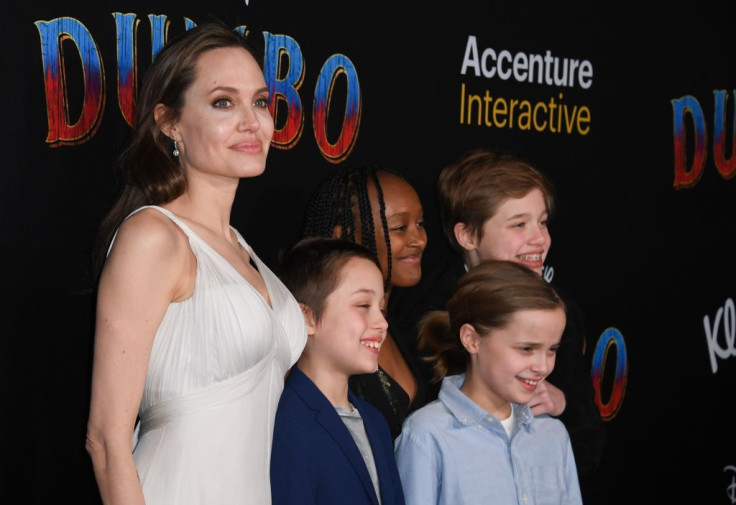 © Copyright IBTimes 2023. All rights reserved.