Anne Hathaway On 500 Calorie Diet: Actress To Slim Down For Single Mother Role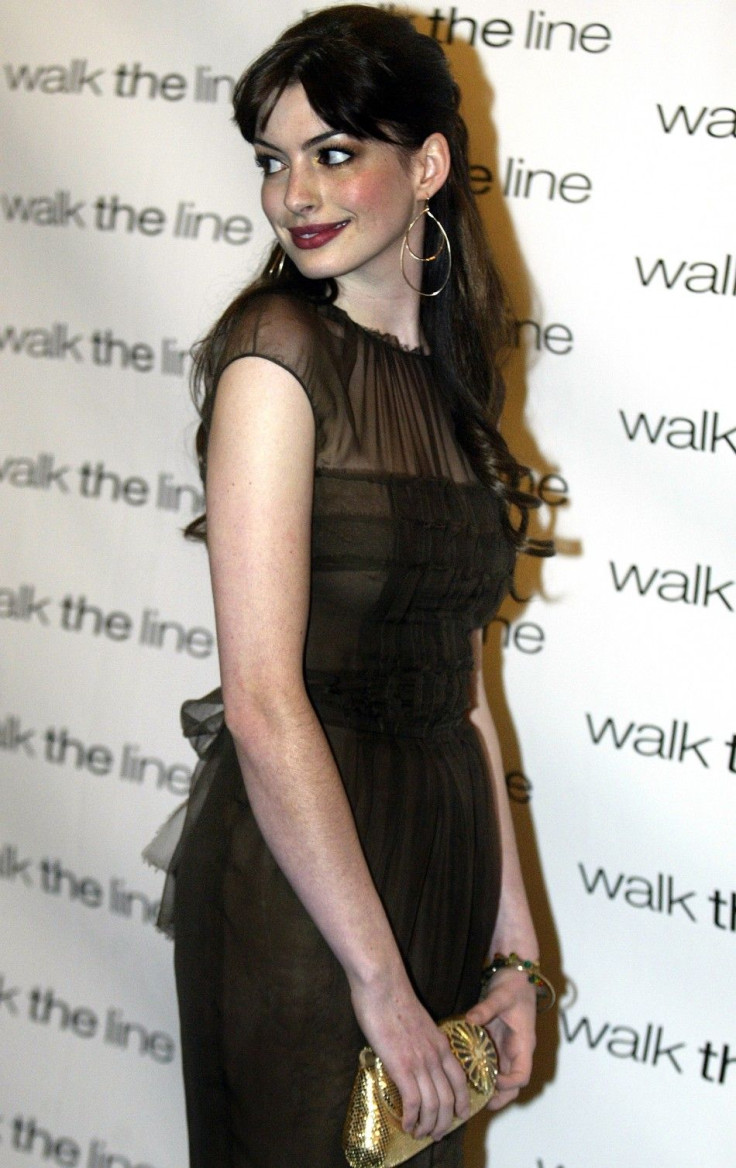 Anne Hathaway is reportedly on a 500 calories a day crash diet to drop 16lb in less than 20 days. She is on this drastic weight loss diet for her role of the dying prostitute, Fantine, in the movie adaptation of Les Miserables.
The 29-year-old actress has been ordered to lose weight so that director Tom Hooper can realistically shoot her as the starved and dying Fantine.
The actress will be on the extreme "two apples a day" diet.
According to Mirror News, Hathaway is currently a healthy size 10 and was perfect for the scenes before Fantine, the single mother, falls seriously ill.
The Devil Wears Prada star is consuming fewer than 500 calories, instead of the recommended dietary allowance of around 2,000 calories a day, to achieve the desired result as soon as possible.
"Anne is playing a destitute factory worker-come-lady of the night," a film source told the Daily Mirror.
Unfortunately, she only has 15 to 20 days to lose as much weight as possible – up to a stone-and-a-half – because she's been filming the scenes showing her fit and healthy, almost slightly chubby."
"It's not ideal but, as with any high-budget movie, there are strict time constraints."
Producers have assigned her a personal trainer and she is literally eating nothing more than a couple of apples a day, and some protein – mainly in the form of a shake."
"Anne knows the risk of such an extreme diet and will undergo weekly medicals to make sure everything is still functioning as it should do."
However, this is not the first time the actress is losing weight for roles. Last year, she lost weight to fit into the character of Catwoman in The Dark Knight Rises.
She also slimmed down to play Andrea Sachs in The Devil Wears Prada in 2006.
Les Miserables also has Eddie Redmayne, Hugh Jackman, Amanda Seyfried and Russell Crowe. The movie is set for release in December.
© Copyright IBTimes 2023. All rights reserved.
FOLLOW MORE IBT NEWS ON THE BELOW CHANNELS