Anne Heche Remains In A Coma After Car Crash, Still In 'Extremely Critical Condition'
KEY POINTS
Anne Heche is not in stable condition and has been in a coma since the accident, according to her rep
Heche's publicist said Saturday that the actress was already stable and her family was asking for prayers
An insider close to the actress and an eyewitness who rushed to the scene said she was lucky to survive
Anne Heche is not doing well after the fiery car crash last week.
Heche's rep spoke with Deadline, and unlike the previous reports, the Emmy-nominated actress' condition was actually far graver than it seemed.
"At this time Anne is in extreme[ly] critical condition. She has a significant pulmonary injury requiring mechanical ventilation and burns that require surgical intervention," Heche's rep told Deadline. "She is in a coma and has not regained consciousness since shortly after the accident."
On Saturday, Heche's publicist released an encouraging statement that she was "in stable condition." Many were relieved that she was doing better, but that's not the case based on the latest update.
"Anne is currently in stable condition," her publicist previously said in a statement to People. "Her family and friends ask for your thoughts and prayers and to respect her privacy during this difficult time."
The outlet noted that there had been a lot of speculations about Heche's condition as she was filmed driving erratically and speeding minutes before the accident. She also got into another minor car crash blocks from the site. There was also a podcast featuring the "Six Days Seven Nights" star slurring her speech released Friday.
Early Monday, Los Angeles Police Department officer Annie Hernandez told City News Service that investigators obtained a warrant for a blood draw from Heche.
Lynne Bernstein, who has lived in nearby Venice with his wife Natalie since 1976, spoke with People about the details of the incident. According to him, Heche's vehicle drove "almost all the way through" the house, and it "almost immediately" caught fire.
Bernstein and two other neighbors, Dave and Gabriel, rushed to the scene and attempted to extract the actress. Dave was able to speak to her, and she responded, but she was reportedly not doing well and could not even raise her hand.
Heche got trapped in her car for over an hour, and there was a lot of smoke. It took 59 firefighters and 65 minutes to extinguish the flame and extract her.
"We were just looking inside, going 'How could you survive that?' Because we had a hard time breathing even outside of the house," Bernstein told the outlet. "So, somebody was watching out over her, I guess. I mean, as seriously injured she may be."
He added that had they helped Heche get out of her car before the Los Angeles Fire Department (LAFD) arrived, "maybe she wouldn't be suffering the way she is now." However, Bernstein said that while trying to rescue the actress, they were also "having a hard time seeing and breathing."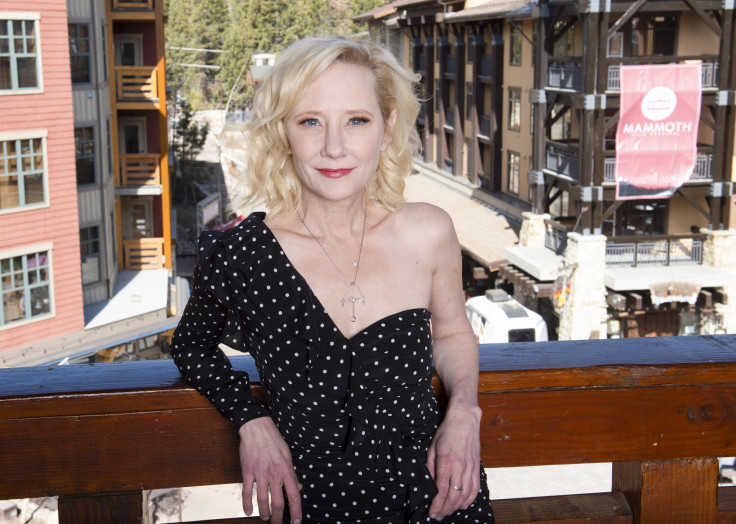 © Copyright IBTimes 2023. All rights reserved.