'Anonymous' Denies Hacking Russian Civil Aviation Authority Rosaviatsia
KEY POINTS
Rosaviatsia was reportedly hacked
A total of 65 terabytes worth of data was erased from the agency's infrastructure
The agency's website went offline Monday
Anonymous, the decentralized international activists and hacktivists collective, has dismissed a report linking them to the recent Russian Civil Aviation Authority (Rosaviatsia) hack.
A massive cyberattack on the infrastructure of the Russian Federal Air Transport Agency (Rosaviatsia) that reportedly happened Monday, wiped clean all files, documents, emails and registration data from the servers. The alleged hack erased a total of 65 terabytes worth of data, but the agency did not admit that the incident was due to hacking.
The official website of the agency went offline Monday after which an official statement was released. The statement, which was shared and translated by the website AviationHerald, blamed the incident on the malfunction of the electronic document flow system and the lack of access to the internet.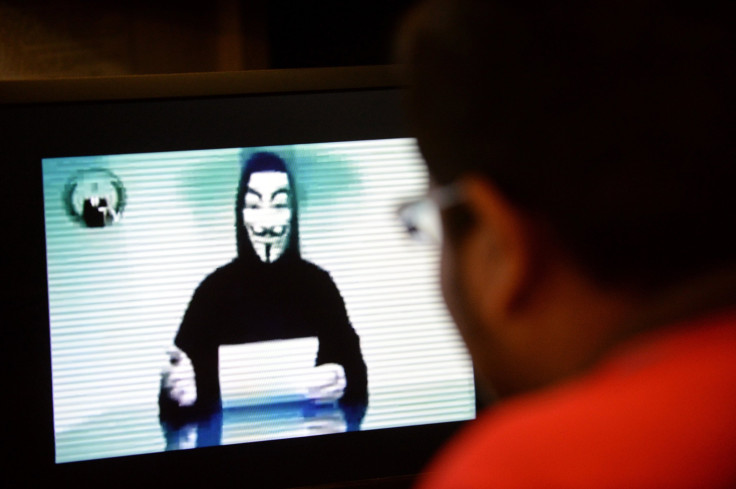 "Due to temporary lack of access to Internet and malfunction of the electronic document flow system of Rosaviatsia the Federal Agency for Air Transport is switching to the paper version. The document flow procedure is being determined by the current records management instructions," the translated statement said.
"Information exchange will be carried out via AFTN channel (for urgent short message) and postal mail. Please make this information available to all Civil Aviation Organizations," the agency noted.
While the agency did not confirm if the incident was carried out by malicious actors, the AviationHerald reported that the massive hack in Rosaviasta was "presumably carried out by the Anonymous Hacking Group."
International Business Times had the opportunity to verify this with the hacktivist collective. Twitter user DepaixPorteur said they did not perform the hack and confirmed that "everyone I know is saying it wasn't us." They also noted that "the writer makes the assumption with no evidence."
Another Anonymous Twitter handle with the username 'NewAnon0ps,' dismissed the report linking the hacktivist collective to the (Rosaviatsia) hack. They said Anonymous will never endanger the lives of civilians.
"Erase civil aviation data. civil aircraft maintenance data that does not contain any backups and is likely to cause civilian fatalities on faulty aircraft without the ability to verify overwritten data without backups. Anonymous does not do this. We will never endanger civilians," the tweet read.
Anonymous earlier launched a new website to prepare for the massive data dump it said will "blow Russia away." The hacktivist collective also hacked emails of the Russian construction company Rostproekt and leaked the data to hold people over while they waited for the massive data dump.
Anonymous said the data dump is worth 1.22 terabytes and might become available "within the next 1-2 weeks, at latest."
© Copyright IBTimes 2023. All rights reserved.
FOLLOW MORE IBT NEWS ON THE BELOW CHANNELS