'Another Period' Is Back For Season 2 And Always Historically Accurate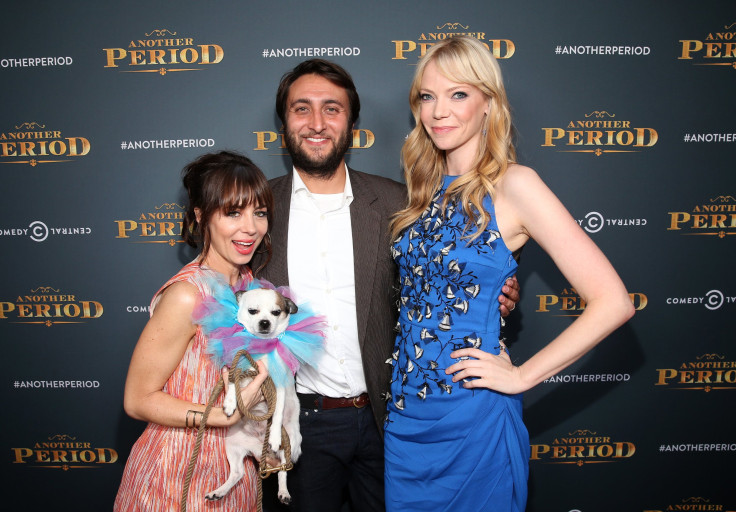 SANTA MONICA, California — As it turns out, setting your comedy 114 years in the past doesn't mean you can't make sex scandal and cocaine jokes. Being true to history can also be hilarious, as Comedy Central's "Another Period" showed during its first season and in previews of Season 2, which premieres Wednesday.
"Another Period" was created by and stars comedians Natasha Leggero and Riki Lindhome, who play Lillian and Beatrice, sisters belonging to the high-society Bellacourt family of 1902 Newport, Rhode Island. The fame-obsessed sisters are always trying to get into parties and boost their public standing, and their living room plays host to some of the more prominent figures of that time, including Mark Twain, Sigmund Freud and Andrew Carnegie.
"They're brand-new billionaires and they're kind of living like rappers," Leggero told International Business Times during an interview with the two stars and creators. "As opposed to in [PBS's] 'Downton Abbey,' where it's a little more subdued and subtle and there's more class."
And new-money tackiness certainly existed back then, as they found out on a research trip to Newport.
"There was this house we went to — where, like, if people had 'Gucci' all over their ceilings, it had 'Mozart' and 'Beethoven,'" Lindhome said. "Just composers names in this flashy way."
"All gold and marble," Leggero chimed in.
"Another Period" is inspired by Comedy Central's "Drunk History," which is exactly what it sounds like. The director of that show, Jeremy Konner, also directs "Another Period," and as with "Drunk History," Leggero and Lindhome say the inspiration for their skits begins with their historical research.
"We'll read a lot about that time period and we'll see a funny story about someone and be, like, what if … ," Lindhome said. "Like Harriet Tubman as a branding expert," Leggero said.
One area where they acknowledge not being as faithful to historical fact is the preponderance of gay male characters on the show. Leggero said that wasn't intentional, but may have emerged for a more primal reason.
"Most of the men in the show are gay," she said. "I think it's subconsciously me and Riki's revenge for being cast as strippers for so many decades. It was kind of an accident. There's one guy who's not gay who's your brother — but he's an incester."
That would be Lord Frederick Bellacourt, the twin brother of Lindhome's Beatrice — and her lover. And the incestuous character, again, was introduced as a funnier take on something that happened at that time — using another "Downton Abbey" example.
"In 'Downton Abbey' in the main love story, they're cousins," Lindhome said. "Everyone thinks its so romantic and no one thinks its weird. We're like, 'OK, what's the funny version of that?' Oh — they're twins."
And while Leggero and Lindhome made the show to make people laugh, not to solve Americans' historical illiteracy, they do say it's rewarding and fun to wrap those kernels of fact in a hilarious skit.
"The funniest thing for us is that people don't think a lot of our stuff is real," Lindhome said. "They don't know they're getting a history lesson. They're like, 'Oh, cocaine wine, that's hilarious,' — no that was real, that was a common beverage."
"We wanted to do a beauty pageant episode and we started researching," Leggero added. "The first beauty pageant was in 1902 and it was between a cabbage and a baby and a bird. We were like, 'Oh, we should just do this.'"
It may be hard for fans to pick a favorite out of "Another Period's" guest stars, although a Helen Keller sketch in the very first episode set a strong tone. But Leggero and Lindhome said Sigmund Freud was their favorite — with so many bizarrely true stories nobody could make up.
"There was this time period where he would cure women of hysteria by masturbating them," Lindhome said. "That was real."
© Copyright IBTimes 2022. All rights reserved.
FOLLOW MORE IBT NEWS ON THE BELOW CHANNELS