'Ant-Man' Trailer: 6 Things You May Have Missed In Marvel's New Teaser
Marvel has just released the first (real-sized) trailer for 2015's "Ant-Man." The trailer is the public's first real look at what the next great superhero in the Marvel cinematic canon will look like following the release of the highly-anticipated teaser Saturday. For those still reeling fromm the action-packed trailer, here are a few things you may have missed.
From Rough Beginnings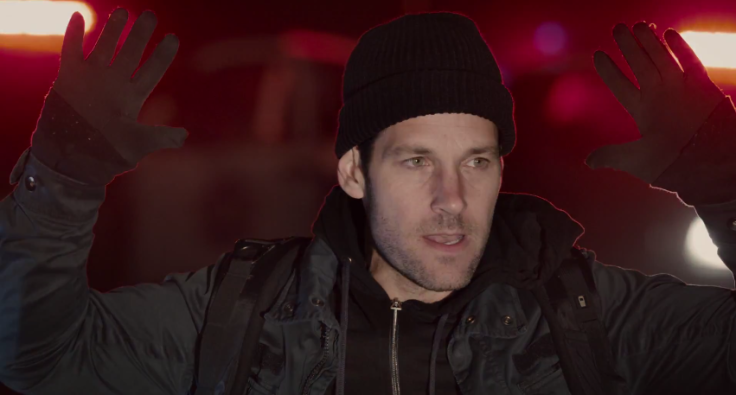 "Ant-Man" is an origin story through and through. Paul Rudd stars as Scott Lang, a petty thief who is thrust into greatness when Dr. Hank Pym (Michael Douglas) notices something about him. Together, with the help of Pym's specially designed shrinking suit, the two will keep Pym's technology out of the hands of the bad guys. The trailer kicks off by showing Rudd getting arrested. It's unclear why his character captured the attention of the authorities, but given that he's a thief and dressed like everyone's first draft mental image of a burglar, it's not hard to connect the dots.
Comic Confusion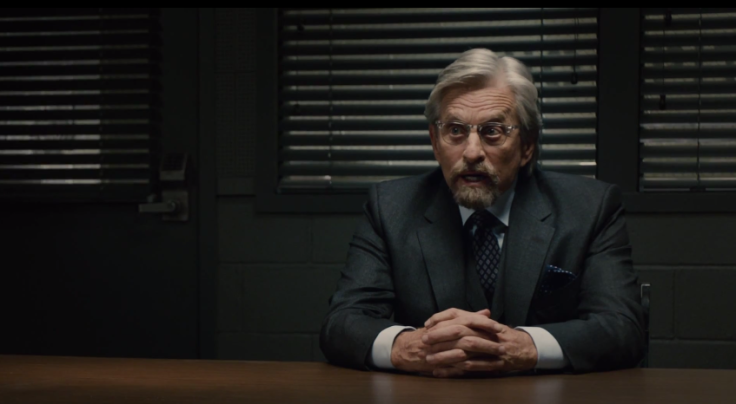 Fans of Marvel comics will know that Scott Lang was the second Ant-Man. As EW pointed out, Hank Pym was the original hero, but later had his suit stolen from him by Lang (for good-guy reasons, don't worry). While the comic book version of Pym went on to become a different hero, the movie seems to combine the origin stories of both characters for the Marvel Cinematic Universe. Douglas is an older actor who likely won't be donning a super-suit to fight crime, making him a perfect Yoda character for Rudd. That is, if he can be trusted.
Motivation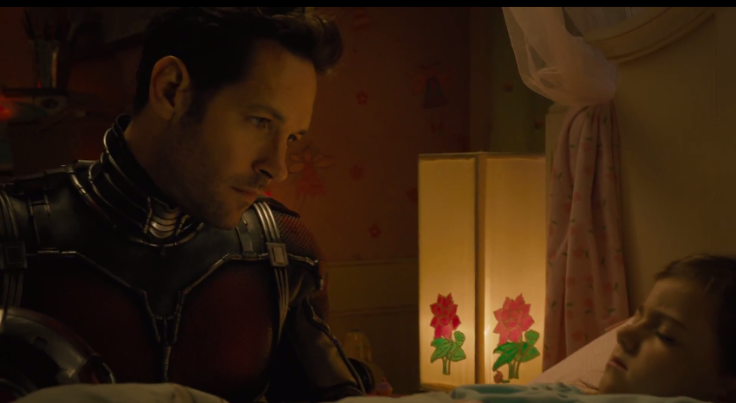 Scott Lang is a thief, a rogue and a superhero. However, even the greats like Ironman and Thor need motivation to take down the bad guys. The first trailer focused heavily on Lang's reasoning for taking on the role of superhero "Ant-Man" – his daughter.
"This is your chance earn that look in your daughter's eyes. To become the hero that she already thinks you are," Pym says in the trailer. "It's not about saving our world. It's about saving theirs."
In the comics, Lang jumps on board to infiltrate the bad guy's labs in order to rescue a doctor who can save his sick daughter. There's no mention of his little girl being sick in the trailer, but the waves seem to be breaking in that direction given the its narration. After all, what's more potent than the love of a father to convince a rogue to accept greatness when thrust upon him?
Speaking Of The Bad Guy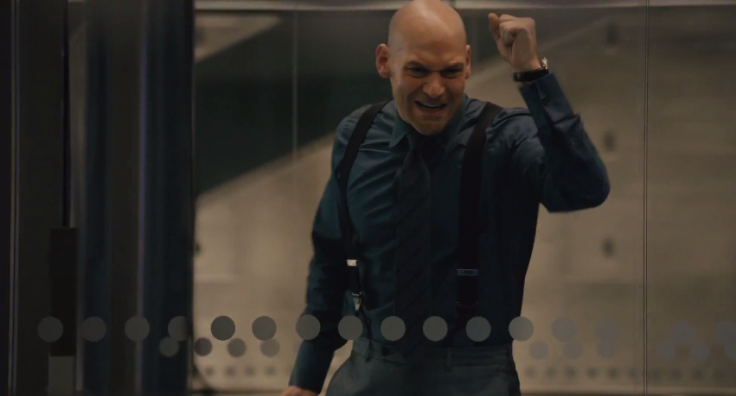 Corey Stoll of "House of Cards," will play the Darren Cross, who becomes the villain Yellowjacket. The trailer makes it look like he is in control of whatever technology-based company Hank Pym once put his name on. It's unclear what power drives him so mad that he becomes the film's key antagonist. However, judging by the trailer, it looks like the stakes are quite high for him. It's unclear what the villain's origin story will be as Yellowjacket has a much different story in the comics.
Suited Up
Here he is, in all his ant-like glory. Fans knew Rudd would play the hero, they knew what the costume would look like, but it was still a thrill to see both of those things come together… in a bathtub. The trailer shows a lot of Lang running around in his super-powered disco suit, but his first test in what appears to be a dirty bathroom is sure to have people talking until the film comes out on July 17.
Pest Control
Ant-Man's powers in the film seem to be deeply rooted in science and technology. However, his comic-book counterpart had the power to communicate with ants. It's unclear if the film will keep that going or not. However, the trailer confirms that Lang will at least of some relationship with insects as he's seen here riding a flying ant.
Check out the full trailer below:
© Copyright IBTimes 2023. All rights reserved.