Anti-Abortion Activist, Named 'Pro-Life Spiderman,' Scales Salesforce Tower In San Francisco
Maison DesChamps, a 22-year-old college student who calls himself "Pro-Life Spiderman," climbed to the 61-story, 1,070-foot Salesforce Tower in San Francisco on Tuesday shortly after 10:45 a.m. PT.
After scaling the tower, he was arrested for trespassing and resisting arrest, according to the San Francisco Police Department. He was then promptly released.
The Salesforce Tower is the 17th-tallest building in the U.S.
DesChamps, a senior at the University of Nevada Las Vegas, scaled the tower after the draft ruling of Supreme Court Justice Samuel Alito's majority opinion was leaked by Politico late on Monday, though it was a coincidence since he had made plans to climb the building a month ago. He said his goal was to raise money for anti-abortion charities, according to KGO, an ABC affiliate in San Francisco. He also told reporters he had no regrets.
"I'd do it again," he said. DesChamps had previously climbed a Las Vegas hotel in 2021 to protest COVID restrictions.
On his Instagram account, he posted videos and pictures of his climb. Also posted are anti-mask, vaccine, and lockdown references and more pictures of him scaling rock structures across the U.S. including at Yosemite.
His website indicates other intentions, including a targeted message to jail Dr. Cesare Santangelo, a Washington, D.C.-based obstetrician-gynecologist. One of DesChamps' Instagram posts from his climb specifically mentions Dr. Santangelo, whom DesChamps suggested needs to be investigated.
According to DesChamps' website, pro-life activists "obtained the bodies of 5 murdered babies" from late-term abortions at Dr. Santangelo's clinic, some of whom he believes may have survived their abortions but were still left to die.
It is incredibly rare that any fetus would survive an abortion. Late in April, a Washington, D.C.-based anti-abortion activist Lauren Handy, 38, was found to have five fetuses inside her house.
DesChamps says that his goal is a "peaceful mission" to put Santangelo in prison.
"The mission is simple: destroy what is evil and protect what is innocent," his post reads.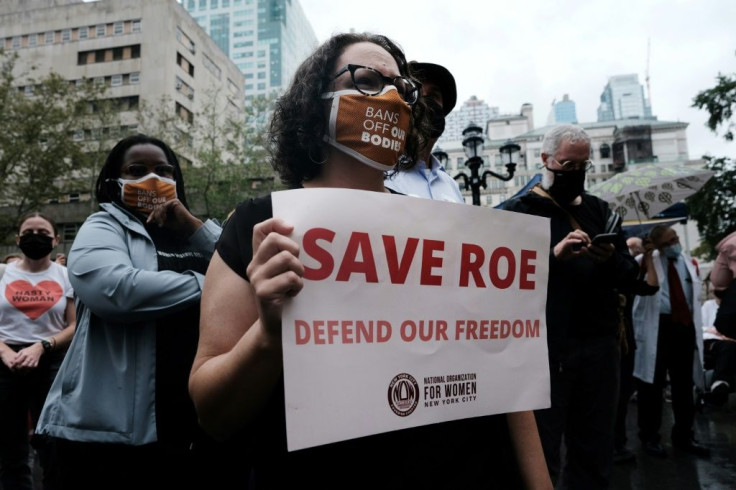 © Copyright IBTimes 2023. All rights reserved.