Anti-Islam Attacks: New York Taxi Driver Has Gun Held To His Head, Is Called 'Piece Of Muslim Shit'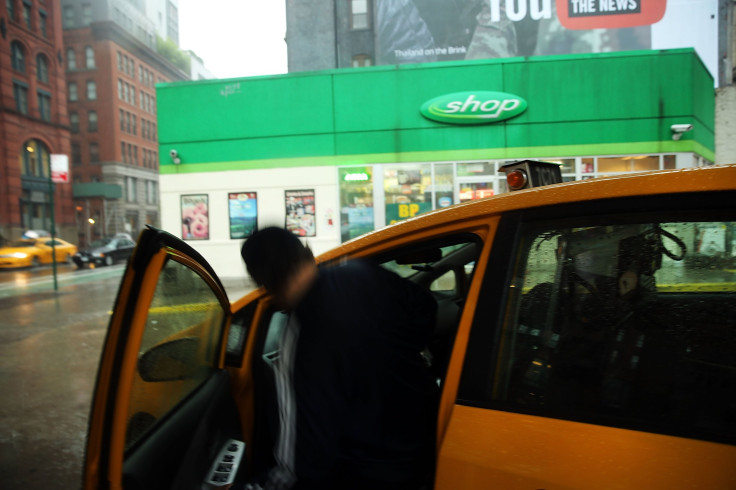 A man has been charged with a hate crime after holding a gun to the head of a Muslim cab driver in upstate New York, state police confirmed Monday. Andrew M. Plachecki was allegedly drunk when hailing the cab in the early hours of Sunday morning before he threatened the driver and called him a "motherfucking piece of Muslim shit," local newspaper Daily Freeman reports.
Plachecki, 26, had hailed the cab in New Paltz in Ulster County and requested to be taken the more than 50-mile journey to Congers, in Rockland County, police added. He was arrested after the driver called into his dispatcher and was able to attract the attention of a state police cruiser.
Plachecki was expected to be formally charged with menacing, displaying a weapon as a hate crime and reckless endangerment as a hate crime, all felonies, when he was scheduled to appear in court Tuesday.
Muslim advocacy group the Council on American-Islamic Relations (CAIR) welcomed the arrest in a statement Monday.
"We're grateful to our law enforcement partners for their quick response to this disturbing attack," CAIR-NY Director of Strategic Litigation Albert Cahn said. "This is no place for this sort of violence and hatred in New York State."
Hate-crime arrests are rare in Ulster County, but nationally they have seen a sharp rise recently, particularly against Muslims. In 2015, the last year for which FBI data is available, hate crimes against Muslims went up 67 percent.
There was another spike in incidents of hate crimes following November's presidential election. In the week after Donald Trump's victory, the Southern Poverty Law Center tracked 51 reports of anti-Muslim incidents.
However, even those attacks that fit the description of a hate crime can be hard to prosecute. Along with huge gaps in reporting, there has been no uniform method for prosecuting them. Sentencing remained entirely discretionary.
© Copyright IBTimes 2022. All rights reserved.
FOLLOW MORE IBT NEWS ON THE BELOW CHANNELS