Anti-Vaxxers Storm Barclays Center At Rally To Support Kyrie Irving
KEY POINTS
Videos from the scene showed wild crowds breaking through barricades
Many protesters held up "stand with Kyrie" signs
The Nets decided that Irving was ineligible to play with the team due to his "part-time availability"
A group of anti-vaxxers stormed into Brooklyn's Barclays Center on Sunday in support of Nets player Kyrie Irving, who has refused to get a COVID-19 vaccine.
In a Twitter video from the scene, hundreds supporting the call for "no vaccine mandate" can be seen chanting "stand with Kyrie" as a group of people storm through barricades in the area. In the footage, security personnel try to keep the group from crossing the steel barricades but people press through. At one point in the video, a protester holding a "stand with Kyrie" sign can be seen arguing with a security staff as the staffer attempts to push the barricade. Other people can be seen pushing through blockades and security staff right at the doors of the facility.
During the protest, dozens of Irving's supporters were able to cross the steel bars as they donned "stand with Kyrie" shirts and moved to the front of the Barclays Center. One protester was seen lifting and dropping a blockade, while other protesters chanted "let Kyrie play." Other supporters donned "Black Lives Matter" shirts.
Another video showed some protesters blocking the road as cars try to pass through.
The violent protest came as Irving sat out of the Brooklyn Nets' game against the Charlotte Hornets. In a statement, venue officials said it "briefly closed" the facility Sunday "in order to clear protestors from the main doors on the plaza and ensure guests could safely enter the arena, the New York Post reported.
Venue officials added that "ticketed guests" were allowed entry into the building "and the game proceeded according to schedule.
While the National Basketball Association (NBA) does not have a vaccine mandate for players, New York City requires professional athletes in local sports to be vaccinated before they are allowed to practice or play in public venues.
The 29-year-old former Cleveland Cavaliers player said in an Instagram Live that he believed he was "doing what's best for me," CBS News reported. "I know the consequences here and if it means that I'm judged and demonized for that, that's just what it is," he said. Irving, who helped the Nets get into last season's playoffs, also reiterated that he will not retire.
Brooklyn Nets General Manager Sean Marks said earlier this month that the team respects Irving's choice. However, "the choice restricts his ability to be a full-time member of the team, and we will not permit any member of our team to participate with part-time availability," Marks explained.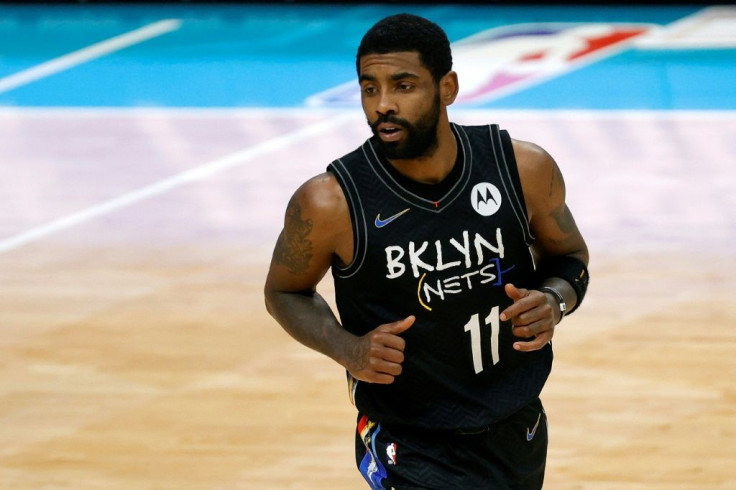 © Copyright IBTimes 2023. All rights reserved.