Antonio Cromartie Welcomes 14th Child; Family Has A New Reality Show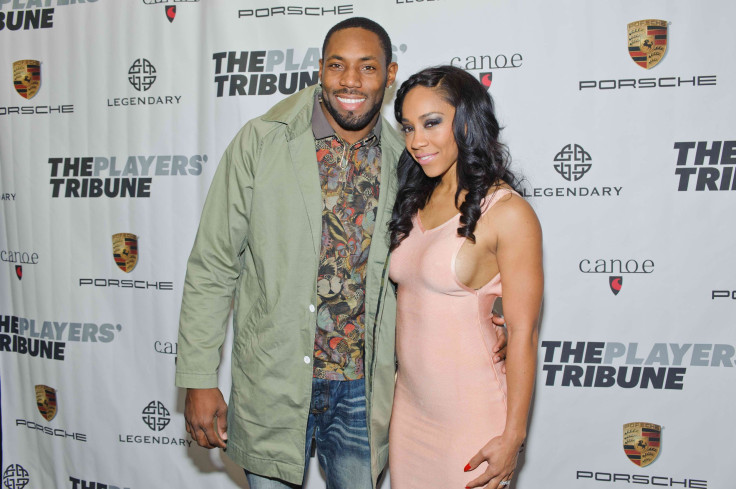 Antonio Cromartie has added another child to his brood.
Antonio and wife, Terricka Cromartie, welcomed their sixth child together and the 14th baby for the NFL player. The youngest in the family, a baby girl named Jhett Paxton, was born on Aug. 30, as confirmed by the couple to Us Weekly.
For Terricka, her latest pregnancy was one of the best ones she has experienced so far and she had no problem delivering their baby girl. "This was one of the best pregnancies I've had out of all five I've had," she told the publication. "Half the time I didn't even feel that I was pregnant. I had the most amazing delivery. I felt amazing having my sixth child!"
Terricka has been documenting her pregnancy on her social media. On Instagram, she shared a photo of herself being embraced by Antonio as she shows off her baby bump. "This Man of Mine can't wait to Hold you baby.. he holds me just so he can hold you..." she wrote in the caption.
Aside from Antonio's six children with Terricka, he has eight other kids from a previous relationship despite having gotten a vasectomy years ago. All of Antonio's children are happy and thrilled over the new addition to the family. "They are all loving it," Terricka confessed. "All the kids are helping, even our 16-month-old twins [J'Adore and Jynx]."
Antonio and Terricka have no plans to compete with Jim Bob and Michelle Duggar's "19 Kids and Counting" as they are not hoping to give their baby girl a younger sibling. "We are 100 percent done! Absolutely, positively done with having kids," Terricka said. "We've been blessed with these guys, but adding to it, I think, would kill us both!"
While Antonio and Terricka have no plans to have another child, the couple will be busy with their new reality TV show, "The Cromarties. " According to the new mom, their TV show will showcase their children and how their family functions on a daily basis. She teased that there will be no baby mama drama at least in the first season.
Since Antonio has children from his previous relationship, "The Cromarties" will focus on their blended family. Terricka teased that this will be an issue in the next season. But for their first run, the show will mostly center on their everyday life and routine.
Terricka promoted the family's new reality show on Instagram. The family participated in a photoshoot, with Terricka showing off her baby bump while posing in a football field.
"The Cromarties" premieres on USA on Thursday, Nov. 9 at 10:30 p.m. EDT.
© Copyright IBTimes 2023. All rights reserved.