Anxiety, Growing Marijuana Lead To The Creation Of The LEAF Plug 'N Plant Grow System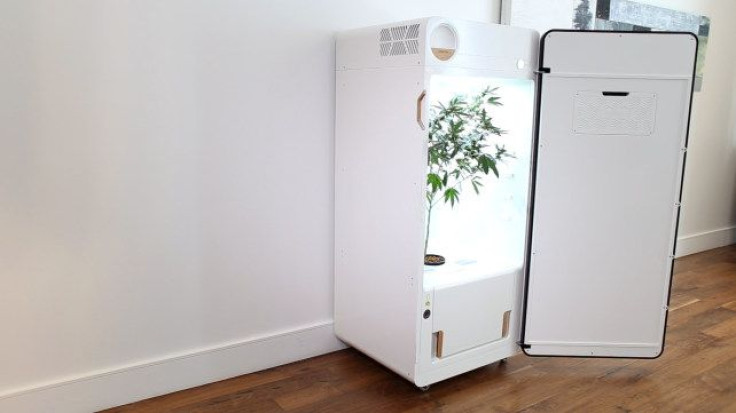 Yoni Ofir, an Israeli military veteran, found himself using medical marijuana to help treat anxiety. Like many veterans, it was one of the only that helped but it wasn't readily available. Ofir decided it was time to take matters into his own hands.
"I started to grow it myself, but found that the process was time consuming and required a lot of care," Yoni Ofir, CEO of LEAF, told IBTimes.
After Ofir's first experience with growing, he knew many of the difficult tasks could be automated and optimized with hardware and data. That's where the LEAF Plug 'n Plant system comes in.
The LEAF system - a stylish miniature refrigerator - monitors everything your marijuana plant needs to grow, including light, ventilation, nutrient levels and pH of the soil.
"We wanted to ensure that users can grow cannabis in their homes in a compact and stylish way -- I originally grew plants in the open in my apartment and my girlfriend was not a fan of how it looked or smelled. We liked this design a lot and we felt like it would look great in any home, as it has a familiar yet modern look," Ofir said.
A carbon filter helps contain the odor of the cannabis plant. That means you can grow weed in a closed room and you don't have to worry about the smell. The system also reacts to measurements, meaning that if your plants are low on nutrients it can dispense more. It can automatically brighten the environment if your plants need more light.
After the recent election, seven states and the District of Columbia have legalized recreational pot, and 21 others allow it to be used as medicine.
The company encourages users to head to their local dispensary to buy quality seeds or clones because for the time being it doesn't sell any. There is a lot of legal red tape involved in selling the actual seeds. When those legal hurdles change, we would love to offer tailored genetics for LEAF," Ofir said.
To buy the LEAF unit, users need to confirm they are over the age of 21. However,people don't need to provide proof they live in a state where marijuana use is allowed, because we don't sell cannabis and the product can be used for other types of growing," Ofir said.
Ofir believes people will buy LEAF to not only grow marijuana but to also grow their own wheatgrass, kale or peppers. "It's a great product for people who want higher quality produce and plants without pesticides or harmful chemicals," said Ofir. "It's also great for people who live in homes that don't have outdoor areas or access to direct sunlight, because the LEAF unit has its own lighting system inside."
LEAF also has a social network of growers within the mobile app, which allows people to create and post recipes for strains and plants, which other community members can sync directly to their LEAF devices.
LEAF only grows small amounts of cannabis in the home - and yields about 4 ounces every three to four months, which is enough for one person to use marijuana daily.
LEAF's technology comes at a hefty cost, $2,990, and the nutrient packs and carbon filters will run you$39. The nutrient packs and carbon filters should be replaced after each grow. The company is taking preorders with a small deposit on its website and expects to ship in September.
Initially, LEAF will ship to the U.S. and Canada. The company says it's working on international distribution partnerships to be able to ship worldwide.
© Copyright IBTimes 2023. All rights reserved.
FOLLOW MORE IBT NEWS ON THE BELOW CHANNELS