Marijuana Legalization In Massachusetts 2016: How Much Weed Can You Carry, Grow Now That Referendum Passed?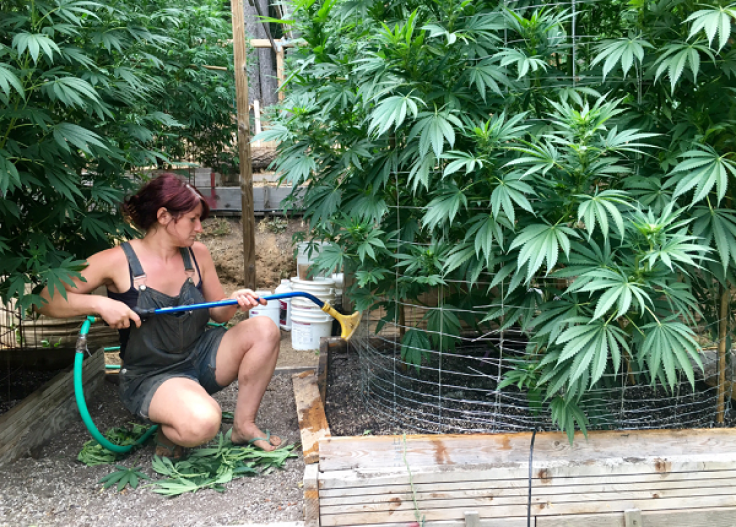 Adults in Massachusetts will be able to puff-puff-pass as they please when the state's new law recreational marijuana law goes into full effect Thursday. The Question 4 ballot measure passed with 53.6 percent of the vote on Election Day, legally regulating marijuana in a manner similar to the state's approach to alcoholic beverages.
Despite reports of Beacon Hill leaders requesting to make changes to the law, officials were intending to move forward with the legalization process and allow adults to use and grow a certain amount of marijuana beginning Thursday.
Lawmakers who oppose the law have been working to implement a larger tax on marijuana sales. However, Question 4's initial draft already included a 3.75 percent excise tax on retail marijuana along with the creation of a regulatory structure called the Cannabis Control Commission, which will oversee marijuana legalization on licensing to businesses within the industry.
Recreational marijuana dispensaries won't open up shop in Massachusetts until 2018. However, opponents are also looking to push back dates in which pot shops can become available to the public, as well.
In a joint statement, state Senate President Stan Rosenberg and House Speaker Robert DeLeo said no changes would be made in regards to when the new went into effect.
"The voters spoke in favor of legalized recreational marijuana on November 8th and we fully intend to respect the will of the voters. While we analyze the provisions of the new law and its implementation we will not be passing legislation that changes the December 15th effective date for possession, use, and home growing," they said.
However, there were still a few restrictions under the law even though adults now have the right to use and grow marijuana in Massachusetts.
Although adults will be able to possess up to 10 ounces of marijuana and grow up to 12 plants in their primary residence, it will still be illegal for cannabis to be consumed in public places. The legal drinking limit is .08 percent blood alcohol content, but in regards to operating a vehicle under the influence of marijuana, it is still completely illegal.
Adults can legally purchase and sell accessories for their cannabis under the ballot measure, which has defined marijuana tools as equipment, products and devices of any kind intended or designed for growing, processing, ingesting, inhaling and storing the drug. However, the sale of marijuana is still technically illegal until the retail stores open. Meanwhile, medical marijuana dispensaries were still legally able to sell medical pot to customers with proper identification.
Those younger than 21 will not be able to possess, use or purchase marijuana under the new law. College campuses are expected to set marijuana regulations as they see fit, but most likely pot will be banned on university property. In regards to apartment and home rentals, landlords will be able to establish whether tenants will be able to use and/or grow marijuana on their property.
© Copyright IBTimes 2023. All rights reserved.