Apple Begins Lottery System for Hong Kong iPhone Fans to Keep Scalpers at Bay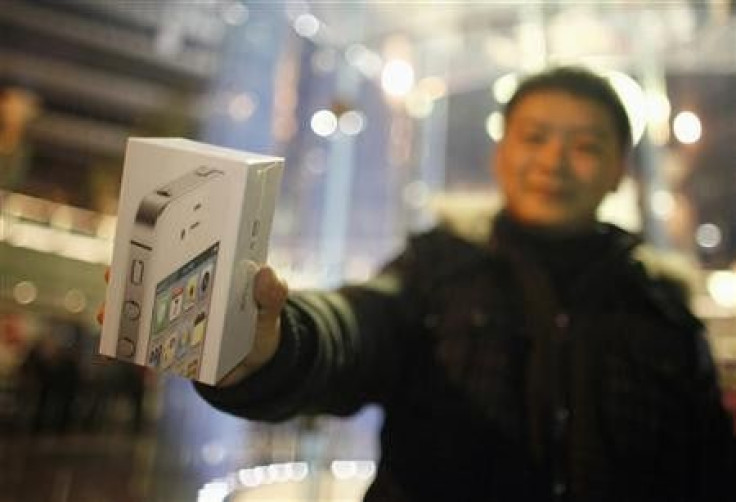 Apple, which was left upset by how the iPhone 4S launch in Mainland China, was spoiled by scalpers (or persons who buy large quantities of in-demand items, such as new electronics, at regular price, hoping that the items will sell out quickly and they will then resell the items at a higher price), has set up a lottery system, for the iPhone fans in Hong Kong, aimed to keep the scalpers at bay.
According to 9to5Mac, a newly setup page on Apple's Hong Kong site requires iPhone fans to input their full details, including a government issued photo ID that matches their names and ID number. This rule is aimed to keep scalpers, who use bots to fill the pre-order details, at bay.
Besides doing away with the first-come-first serve reservation system, Apple has also ensured that the new system runs for only a 3-hour window period every day. Moreover, not all applicants will be approved. A lottery will be held and the winners will be informed through email before 9pm the same day.
Apple has also announced that walk-in buyers will not get to purchase iPhone 4 or 4S. In other words, if someone is looking to buy iPhone 4S, he/she must go through the new lottery system, especially if he/she wants to be among the first to get the new iPhone. The new iPhone 4S is retailing at price starting HK$5,088.
Here's Apple's message to iPhone fans in Hong Kong, according to 9to5Mac:
Due to high demand, we are accepting a limited number of iPhone reservations per day. To request an iPhone reservation, please choose your store and the iPhone you want. If we have an iPhone reservation for you, you'll receive a confirmation email by 9:00 p.m. tonight that includes the time when you can pick up your iPhone tomorrow. A government-issued photo ID matching the name and ID number on your reservation is required for iPhone purchases. If you don't receive an email, we were unable to reserve an iPhone for you, and you can try again another time. Only those who receive an email confirming their reservation will be able to purchase an iPhone; we will not be selling iPhone 4 or iPhone 4S to walk-in customers.
Applee's decision to pursue a new system to sell iPhone 4S in Hong Kong is not surprising, considering the huge demand for the uber-popular smartphone. Investment bank Morgan Stanley analyst Katy Huberty said Apple could reach 10 percent of the 150 high-end Chinese subscribers through its current partnership with China Unicom and, by partnering with other Mainland carriers like China Telecom and China Mobile, for which the tech giant has applied for regulatory clearance, Apple could sell as much as 40 million units of iPhone in 2013.
The iPhone 4S launch in Apple's Sanlitun store in Beijing on Jan. 13 caused a near riot, when angry scalpers threw eggs at the Apple Store, which shut down temporarily, when the tech giant realized that the scalpers were keeping real iPhone fans from buying the device on its debut day.
As a precautionary measure, Apple also refused to sell iPhone 4S in its other retail stores in Beijing and Shanghai.
To ensure the safety of our customers and our employees, iPhones will not be available in our retails stores in Beijing and Shanghai for the time being, an Apple spokeswoman had said. However, the new smartphone was available for purchase online or through Apple's wireless partner, China Unicom.
© Copyright IBTimes 2023. All rights reserved.