Apple CEO Tim Cook Had 'Very Open' Talks On Chinese Web Security With Beijing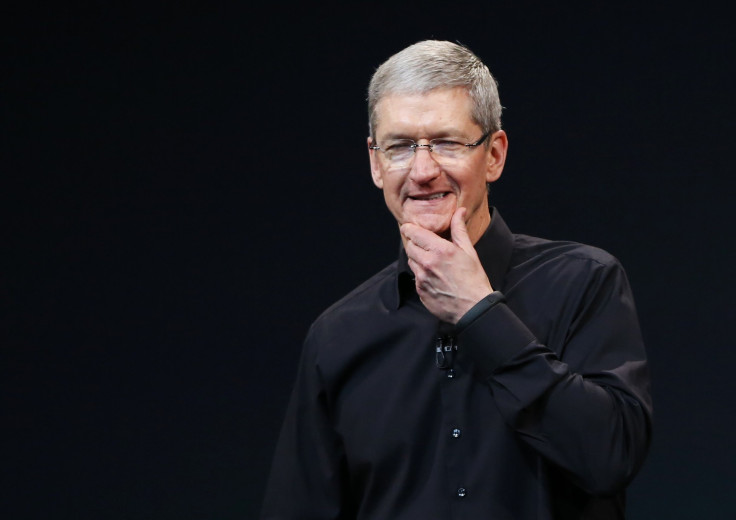 Apple Chief Executive Tim Cook told Chinese state media Friday that he had a "very open" discussion with a senior Chinese official, reported to be Vice Premier Ma Kai, earlier this week regarding Web security. Cook's trip to Beijing came just days after reports that the Chinese government launched a dragnet in an attempt to infiltrate Apple customers' iCloud accounts.
Cook's interview with the official Xinhua news agency was the first he's given since meeting with Ma Kai, whose position is roughly comparable to a low-ranking vice president, in Beijing on Wednesday. Previous reports offered little insight on the substance of the talks, but Chinese media did indicate that the pair openly discussed how to better cooperate issues related to communication and information security.
The CEO toured an iPhone factory in Zhengzhou and plans to visit with Alibaba Holdings Group founder Jack Ma, though the reaction to his trip has been dominated by a report from the Chinese Web watchdog GreatFire.org. Researchers discovered that for at least one day, all Internet users in mainland China who tried to visit iCloud.com were unwittingly redirected to a bait page meant to appear as if they were visiting an official Apple log-in page. Noting this is known as a man-in-the-middle hack, Great Fire said victimized users almost certainly provided their personal login information to the Chinese government, not Apple.
While the government could not be blamed without some degree of doubt, the attack also coincided with the Chinese release of the iPhone 6. Apple representatives previously told reporters they were aware an attack had taken place and the company has since updated its browser security guide.
© Copyright IBTimes 2023. All rights reserved.