Apple Pay's First Week: Glitches, Bugs And Some Happy Users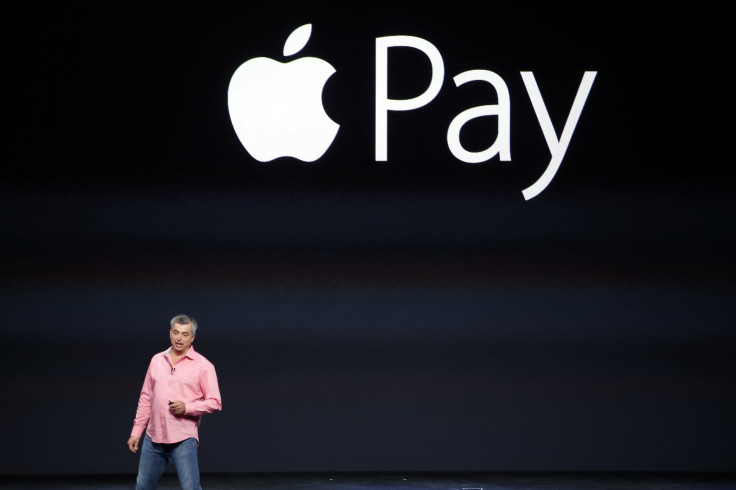 During its first week of availability, Apple Pay is catching on with consumers and retailers, but there has been mixed opinions about the mobile payment system. While many participating companies report rave reviews and high adoption rates for the service, launched Oct. 20, many early users have been dealing with glitches.
Most of the quirks have to do with compatibility issues and customers being double charged.
In particular, Bank of America has had a number of problems with Apple Pay. At least 1,000 customers were double charged after using the service. Users can load their Bank of America credit and debit cards onto Apple Pay software, but many reported seeing the extra charges on their online statements.
"We apologize for the inconvenience and are correcting this immediately," said Bank of America spokeswoman Tara Burke.
Conversely, a number of other banks claimed that their users have had no issues adopting Apple Pay. "We knew there would be demand, but we were really pleased with the number of consumers that went to use [Apple Pay]," said Chase general manager of mobile payments, Tom O'Brien. "On our first day we put seven times more cards in the Apple wallet than we issued new plastic accounts."
O'Brien said Chase worked closely with Cupertino on the Apple Pay Software Development Kit (SDK) through its Paymentech development center. That helped it avoid many of the front-end problems other companies experienced.
Apple Inc. has promised a simple, secure and hassle-free experience with Apple Pay, but in practice the payment system has seen a plethora of problems. Early adopters reported system crashes while trying to use Apple Pay at Staples, double charges on the Instacart grocery app and Uber private driver app, and issues adding credit cards to Apple Pay. There are also signs that merchants accepting Apple Pay need to better train their staffs.
Though the first days of Apple Pay have not been as seamless as promised, there are also users that report more successes than failures. Many companies participating in the launch, including Chase, Wells Fargo, Office Depot, Whole Foods, Open Table Petco and HotelTonight, say the response to the payment system has been largely positive.
"On the first day of people having the option to use Apple Pay -- this is people who had upgraded and were on an [iPhone 6 or 6 Plus] -- over 60 percent of those people were booking using Apple Pay. That really surprised us in a positive way," said HotelTonight CEO Sam Shank.
The HotelTonight application allows users to search for hotel deals and book stays on a mobile device. Shank says the company's all-mobile platform helped its Apple Pay launch.
© Copyright IBTimes 2023. All rights reserved.