Apple Files Official Appeal Against Court Order To Unlock San Bernardino Shooter's iPhone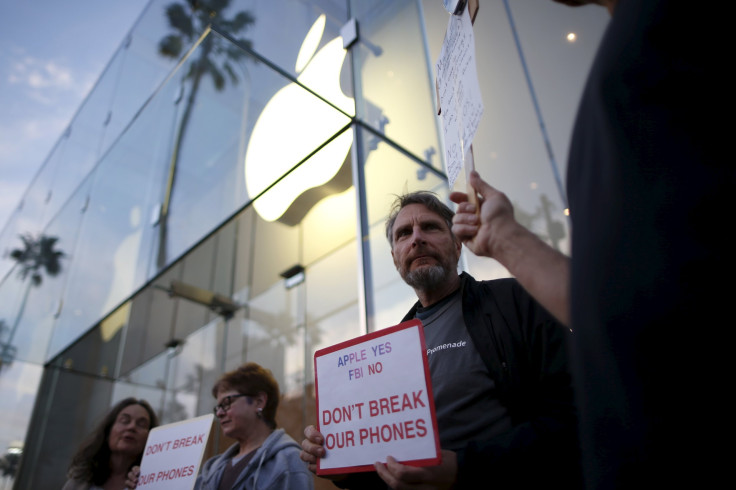 Just hours after it argued in front of the Congress that it should not be forced to unlock the iPhone used by San Bernardino shooter Syed Farook, Apple has filed an official appeal against the court order demanding it do so, with the technology giant saying it took the step out of "an abundance of caution," according to a report by Politico.
Apple has already indicated its desire to oppose the FBI's request and in a motion filed last week asked the court to vacate the decision, as it believes the government is exceeding its authority in asking Apple to unlock the iPhone. The formal objections were filed just before 11 p.m. PT (2 a.m. EST) Tuesday, just an hour before the two-week window for Apple to appeal was about to run out.
On Feb. 16, U.S. District Court Magistrate Sheri Pym ordered Apple to help the FBI unlock Farook's iPhone 5c by creating a special version of its iOS software to bypass the security systems in place on the phone — something Apple says would set a dangerous precedent and create a backdoor for others to exploit.
It is unclear if Apple's latest filing will alter the schedule already outlined by Pym who has set March 22 as the date for the next hearing.
Since the order was made, the case has escalated to a national debate with FBI Director James Comey appearing in Congress on Tuesday alongside Apple's General Counsel Bruce Sewell to answer questions from representatives about the issue.
Earlier this week, a judge in New York denied a separate request by federal prosecutors to access an iPhone in a drugs case.
© Copyright IBTimes 2023. All rights reserved.