Apple Watch WatchOS 5 Update Won't Support Legacy WatchOS 1 Apps
Apple is expected to introduce watchOS 5 at the Worldwide Developers Conference 2018 this coming June. Ahead of it, the latest beta build of watchOS warns that support for legacy watchOS 1 apps could end soon.
Apple Insider learned Tuesday that Apple has included a warning message in watchOS 4.3.1 beta that informs users on what's going to happen to apps built with the watchOS 1.0 SDK. The message, which is specific to watchOS 1 apps only, reads: "This app will not work with future versions of watchOS. The developer of this app needs to update it to improve its compatibility."
The notification does not mention the specific future versions of watchOS, but it mostly likely pertains to the upcoming watchOS 5 and later versions. For now, the latest watchOS beta still runs legacy watchOS 1 apps. Tapping the OK button in the notification will open the app and it will run normally. However, support for watchOS 1 apps will certainly be terminated in the upcoming official releases.
The appearance of the warning message in iOS 4.3.1 beta shouldn't come as a surprise. For months, Apple has been urging developers to upgrade their Apple Watch apps to ensure that they would be fully functional when new software updates arrive.
Last November, the Cupertino giant told developers that it will no longer accept submissions of apps built with the watchOS 1.0 SDK in 2018. Then at the start of this month, Apple required developers to use the watchOS 2 SDK or later to build updates for their existing apps. On the other hand, new apps are required to be built using the watchOS 4 SDK or later.
Apple's WWDC 2018 will run from June 4 to June 8. During this event, the tech giant is expected to present its new products and OS updates. Apple likes to follow its calendar, so watchOS 5 will very likely be introduced at this event. The new watchOS version is then expected to launch in September alongside the Apple Watch 4 smartwatch, according to TechRadar.
There are several rumors about watchOS 5. One of which claims the software update could have support for a native Spotify app. Another rumor suggests the next update will bring Face ID unlock technology to the Apple Watch. Apple hasn't confirmed anything though, so it's best to remain skeptical at this point.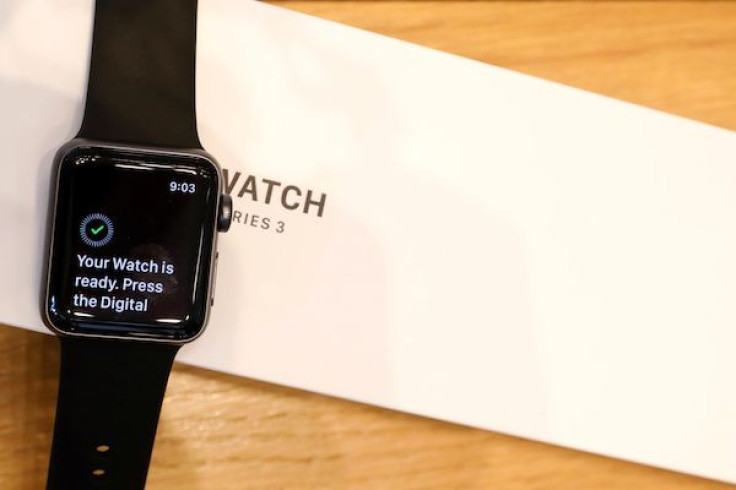 © Copyright IBTimes 2023. All rights reserved.
FOLLOW MORE IBT NEWS ON THE BELOW CHANNELS