Apple Inc. Patent Adds Virtual Gaming Controls To iPad's Back Side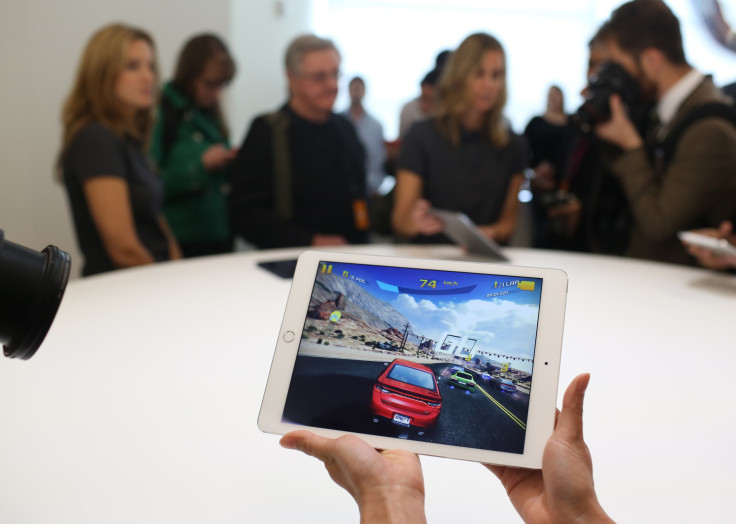 Apple Inc. has spent the past few years making iPads and iPhones thinner, larger and lighter. But it hasn't yet tackled an inherent drawback in touch-screen gaming: Your fingers tend to get in the way of valuable screen real estate. But a new patent application indicates the company is looking at ways to change that by adding controls to the back of iOS devices.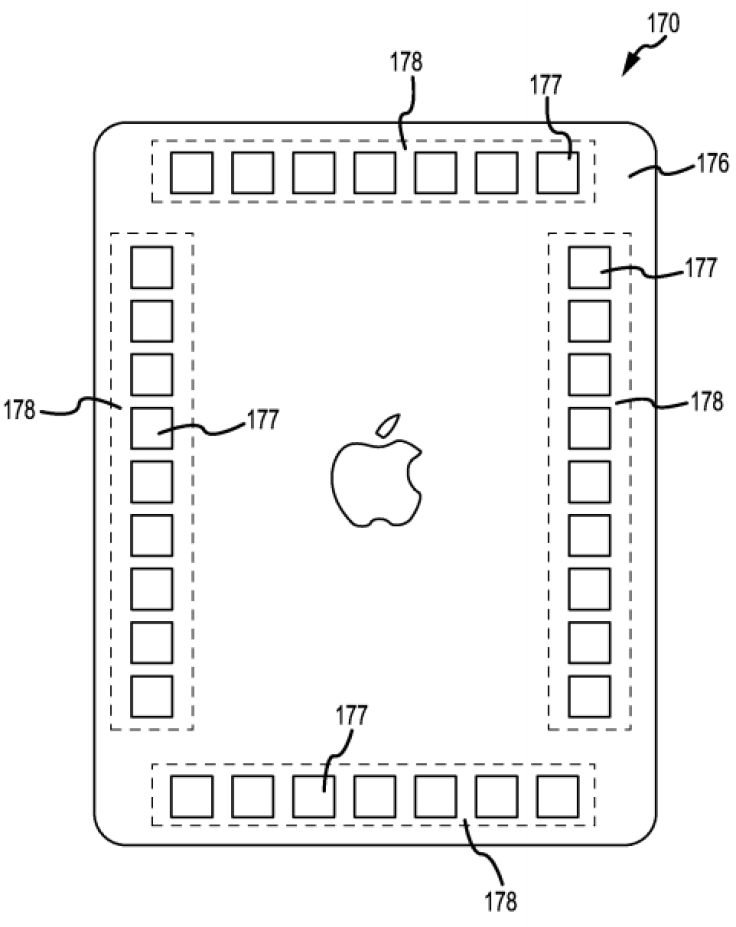 A patent application submitted by Apple in August and published Thursday by the U.S. Patent and Trademark Office (USPTO) reveals an invention out of Cupertino that builds sensors into the rear of an iOS device which could give players control functionality similar to the gamepads found on the latest gaming consoles. While the patent illustration shows the sensors embedded in a linear fashion along the edges of an iPad, Apple notes that they can also be positioned in different formations, such as a grid. And other sensors could also be used to determine hand proximity to the rear of the device.
A user's hand position could also be displayed on screen in some instances, such as in a video game. And as the user shifts his/her hand, the on-screen graphics would move accordingly. While this may be a way to introduce new controls to gaming, it's unlikely it would be used for non-interactive content, like movies and music playback.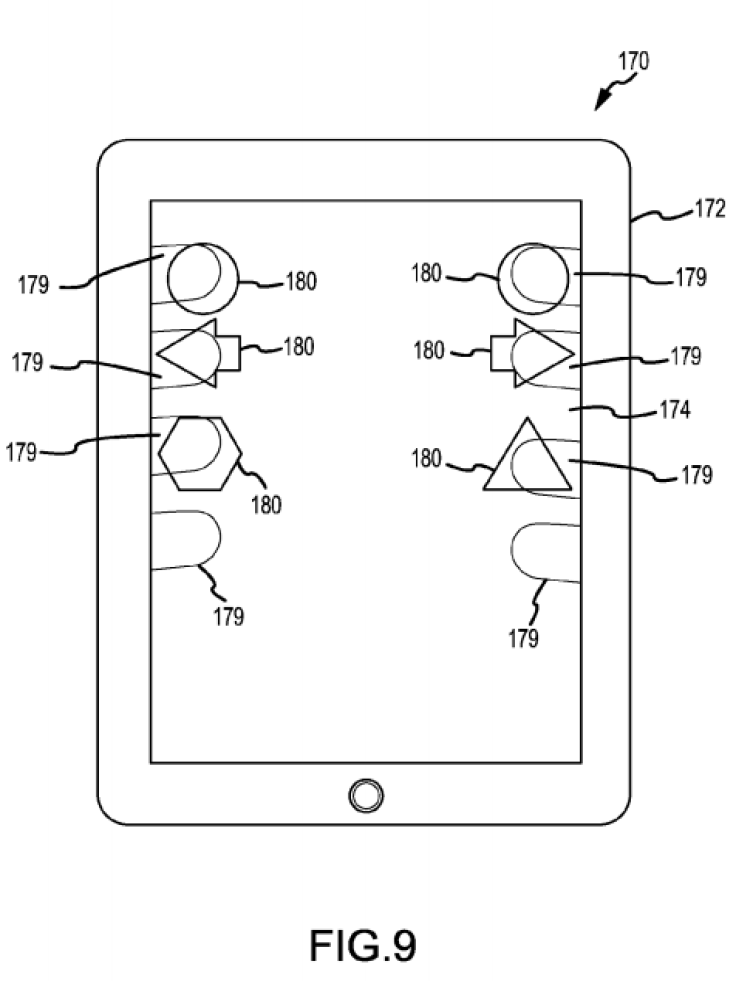 This latest invention follows a closely related patent for iOS published last week, which details the use of the iPhone home button as a pop-up joystick. In addition to iOS gaming controls, the same patent application also covers Apple's work to bring new input methods to the Mac by using sensors or cameras to create a "buttonless" keyboard.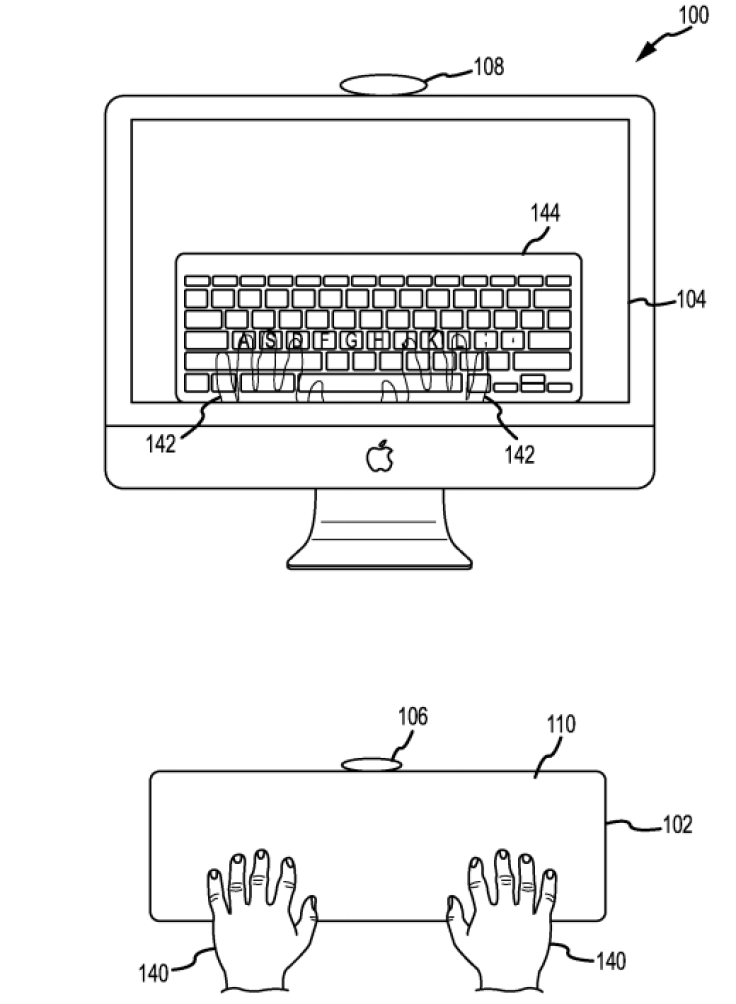 The patent application credits Apple engineer David T. Amm as the inventor.
© Copyright IBTimes 2023. All rights reserved.