Apple Inc.'s 'Move To iOS' App Irks Android Users, Who Trash It With One-Star Ratings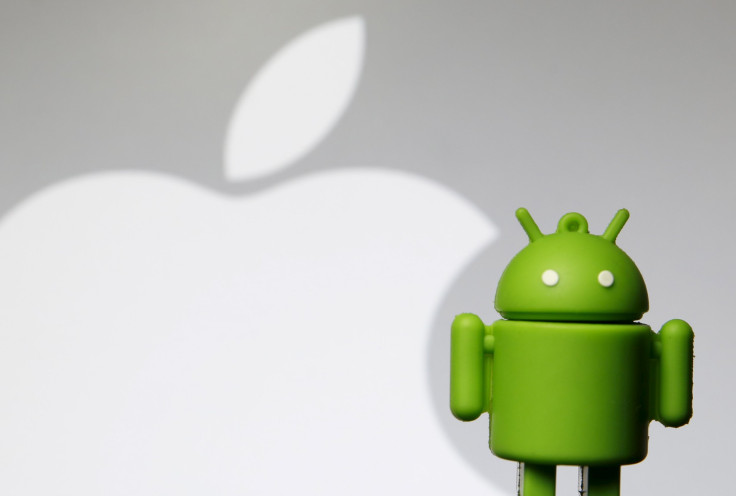 While iPhone users were busy upgrading to iOS 9, Apple also released its first in-house-built Android app, dubbed "Move to iOS." The app is aimed at helping Google-smartphone owners migrate over to the Apple ecosystem. But Android users were not amused.
In the hours after the app's release on the Google Play Store, Android owners flooded the Move to iOS app with thousands of one-star ratings and reviews -- many of which made fun of Apple instead of criticizing the app.
"Stuck in a cage -- send help," wrote reviewer Ryan Daws. "Installed this and Tim Cook turned up on my doorstep and forced me into a cage. Wasn't the experience I was expecting."
"When I downloaded the app, it immediately prompted me to have full-body reconstruction surgery in order to appear more like a sheep," wrote reviewer Justin Vanpop.
"This is a time-travel app Ever wish you could go back in time? Well now you can! Experience all the features you have had for years all over again, but this time in slow, drawn-out increments," reviewer Jet C wrote.
At the time of writing, the app had amassed over 3,000 one-star reviews and held a rating of 1.8 out of five stars.
The app is part of Apple's latest efforts to lure more Android users, which have increasingly jumped ship for Android, according to the company. "We also are incredibly happy to see the highest Android-switcher rate that we've observed," Apple CEO Tim Cook said during a July earnings call. "And so from our point of view, the iPhone is doing outstanding. "
But this isn't the only app Android users should expect from the iPhone maker. Later this year, Apple is preparing to release an Android version of its Apple Music subscription service -- a replacement for the discontinued Beats Music app.
© Copyright IBTimes 2023. All rights reserved.