Apple iPad Mini Rumors Recap: 8 Features, Specs We're Expecting At Release [PICTURES]
The focus of this week's Apple media event will undoubtedly be the next-generation iPhone, but consumers might be talking tablets rather than phones after this Wednesday's product unveiling. Most news outlets and sources close to the company say Apple will also release a new "iPad Mini" into its tablet lineup on Wednesday, which is believed to directly compete with Amazon's popular Kindle line-up, Google's new Nexus 7 tablet, and similar devices from Samsung, Acer, Barnes & Noble and others.
The iPad Mini has been rumored since early January, back when reports and code referenced the new tablet as the "iPad 4," but besides its alleged 7-inch screen, few people have any idea about the tablet's features or its appearance. How wide will the tablet be? How tall? Will it come with front and rear cameras? Will it be thinner or lighter than the new iPad? How fast will it be?
We don't know the exact features or specs Apple has packed into its mini iPad -- Apple refuses to comment on rumors or speculation -- but we nevertheless have a pretty good idea of what CEO Tim Cook might unveil on stage this Wednesday. Over the past year, we've been keeping an eye on rumors, reports, and patents coming out of the U.S. Patent and Trademark Office, looking out for possible software features Apple might introduce in the iPad Mini.
Here are eight features and tech specs we're expecting to see in the all-new iPad Mini at its unveiling this week.
1. Size Dimensions: On Aug. 14, Apple rumors site 9 to 5 Mac discovered a pair of schematics originally posted on ThinkiOS in July, which perfectly matched up with what the company had originally reported. The schematic said the iPad Mini would measure 7.3 mm thick, 134.73mm wide, and 200.13mm long.
While we believe these rumors to be true, another report from Gotta Be Mobile in July featured "exclusive" photos of what it believed to be an engineering sample of the "iPad Mini" design, which revealed many possible features of this tiny tablet. Gotta Be Mobile's Shawn Ingram said the engineering sample photos came from a "trusted source inside the Apple supply chain" in Asia.
According to Ingram, the photos suggest the iPad Mini would be much wider and a little taller than the Nexus 7, Google's recently introduced 7-inch tablet, and it would be slightly thinner than Apple's third-generation "new" iPad. Here's Ingram with the details:
"What we've found, using a pixel count, is that the iPad Mini should be around 213.36mm tall and about 143.67mm wide. This is approximately two-thirds of the size of the new third-generation iPad. The new iPad is 185.67mm wide, 241.3mm tall, and 9.39mm thick."
2. Skinny Side Bezels: Sources close to Apple believe the new iPad Mini's screen will stretch further to the face's edges. From 9 to 5 Mac's original report:
"The lack of bezel on the side will not allow you to carry it like you hold a full-size iPad when in portrait mode without triggering some multi-touch on the display," said Seth Weintraub. "Perhaps Apple has some software to dull the side touches when in portrait mode. But, really, this is unnecessary. You will need to hold it from the back more like you hold a phone (or one of those 7-inch tablets above). This is not hard, and in fact, it is the de facto way I tend to hold a Nexus 7 even though it has a bezel."
You can check out examples of the skinnier side bezels in the photo gallery above.
3. Display: From a screen perspective, Gotta Be Mobile's "exclusive" photos didn't show any etchings to signify the size of the screen itself, but most believe Apple's iPad Mini display will stretch 7.85 inches.
One would assume the iPad Mini would boast a Retina Display -- a high-density screen where the individual pixels cannot be discerned with the naked eye -- but word is the iPad Mini will also feature an IGZO display -- which stands for indium gallium zinc oxide -- made by Sharp Inc. Sharp's IZGO displays can be fitted for extremely thin hardware devices and can reportedly handle 330 ppi, which would be incredible since the new iPad can only achieve 264 ppi. However, 330 ppi would make it competitive with the brand-new Amazon Kindlewhite, which features a similar pixel density. IZGO displays are also said to feature better brightness than most LCD screens on the market, so while the display resolution is still unknown, it's possible Apple could pack in plenty of pixels into this 7-inch wonder.
4. Connectivity: The iPad Mini will definitely be Wi-Fi and Bluetooth 4.0-friendly, but what about cellular connections? The new iPad was the first Apple device to feature LTE, likely done as a test run for the next iPhone, but Apple has every reason to include LTE in the iPad Mini.
Adding LTE gives Apple an excuse to give the iPad Mini more pricing tiers, and higher tiers at that. The new iPad is expensive with just Wi-Fi, costing between $499 and $699. If you add LTE, however, the new iPad costs between $629 and $829, which works out incredibly well for Apple and either Verizon or AT&T. Hopefully, by the time the iPhone 5 and iPad Mini launch, more LTE carriers will sign on so the rates go lower, even if the price of entry stays the same.
5. Cameras: On Aug. 3, a rumor swept the Web saying the iPad Mini wouldn't feature a rear camera. The report was only supported by a set of photos posted on the Chinese social network Weibo, which most experts said were "also 99 percent likely to be fake." Trusted Apple source 9 to 5 Mac believes Apple will keep the front and rear cameras in the iPad Mini, although the exact specifications of the cameras are unknown.
If Apple builds the iPad Mini like it built the new iPad with Retina Display, the iPad Mini ought to feature a VGA-quality FaceTime camera on the front and a 5-megapixel iSight camera built with an ƒ/2.4 aperture and Apple's specialized five-element lens. The cameras ought to shoot 5-megapixel stills and record HD video in full 1080p.
6. Battery: Battery drain is typically an issue with Apple products, but amazingly, most Apple products get between seven and 10 hours of battery life. Nothing is truly known about the iPad Mini's battery, but assuming the tablet has a Retina Display, Apple will likely feature an identical, if not slightly smaller, version of the 42.5-watt-hour rechargeable lithium-polymer battery featured in the new iPad.
Apple always promises 10 hours of battery life on its products, and the iPad Mini will definitely be able to accomplish that bare minimum. What's yet to be determined is how much more battery life, if any, the iPad Mini will have over its larger predecessors.
We might see the same 42.5-watt-hour battery, or maybe a 40-watt-hour battery, or possibly even a 35-watt-hour-battery. Whichever solution helps the iPad Mini accomplish 10 hours of Wi-Fi surfing and 9 hours of Web surfing, Apple will go with. It would be an added bonus if the iPad Mini could squeeze out more battery life and get maybe 11 or 12 hours, and still be cheaper than all previous iPads.
7. A5X Processor: We haven't seen many reports on the processor that will drive the activities on the new iPad Mini, but we presume Apple will either use the same dual-core A5X chip with quad-core graphics used to power the new iPad's display -- this is most likely -- or it will jumpstart the iPad Mini with the rumored A6 chip, which may be unveiled in the new iPhone, too. That said, if Apple did put a quad-core A6 processor in the new iPhone, it would be unlikely to also appear in the new iPad. These chips have not yet been proven or popularized yet, and that Apple would be taking a very big chance on a relatively untested chip. Apple loves to push the limits, but only with reason. Pushing the A6 like this would be a little too crazy, even for "the crazy ones."
8. Smaller Dock Connector: Most major news outlets have reported Apple's plans to slim down the traditional dock connector across all iOS devices (iPhones, iPads and iPods), from 30 pins to either 19 pins, or possibly 9 pins. Reuters and The New York Times originally believed the new dock connector would be 19 pins, but in early August, 9 to 5 Mac discovered a reference to a 9-pin dock connector embedded in the code of the iOS 6 Beta 4 build, which Apple had released to developers earlier that week.
By slimming down the dock connector, Apple can make sleeker and skinner iOS devices, but it's possible the dock connector upgrade will come with some added benefits, possibly like a faster connection (maybe Thunderbolt?) or a more secure connection (maybe Magsafe?). While Apple plans to make the old 30-pin accessories obsolete eventually, the company has reportedly been helping build some new accessories, including an adapter to connect the old 30-pin ports to the new 9-pin ones.
For many strategic as well as emotional reasons, we believe Apple's intended release date for the iPad Mini will be Friday, Oct. 5.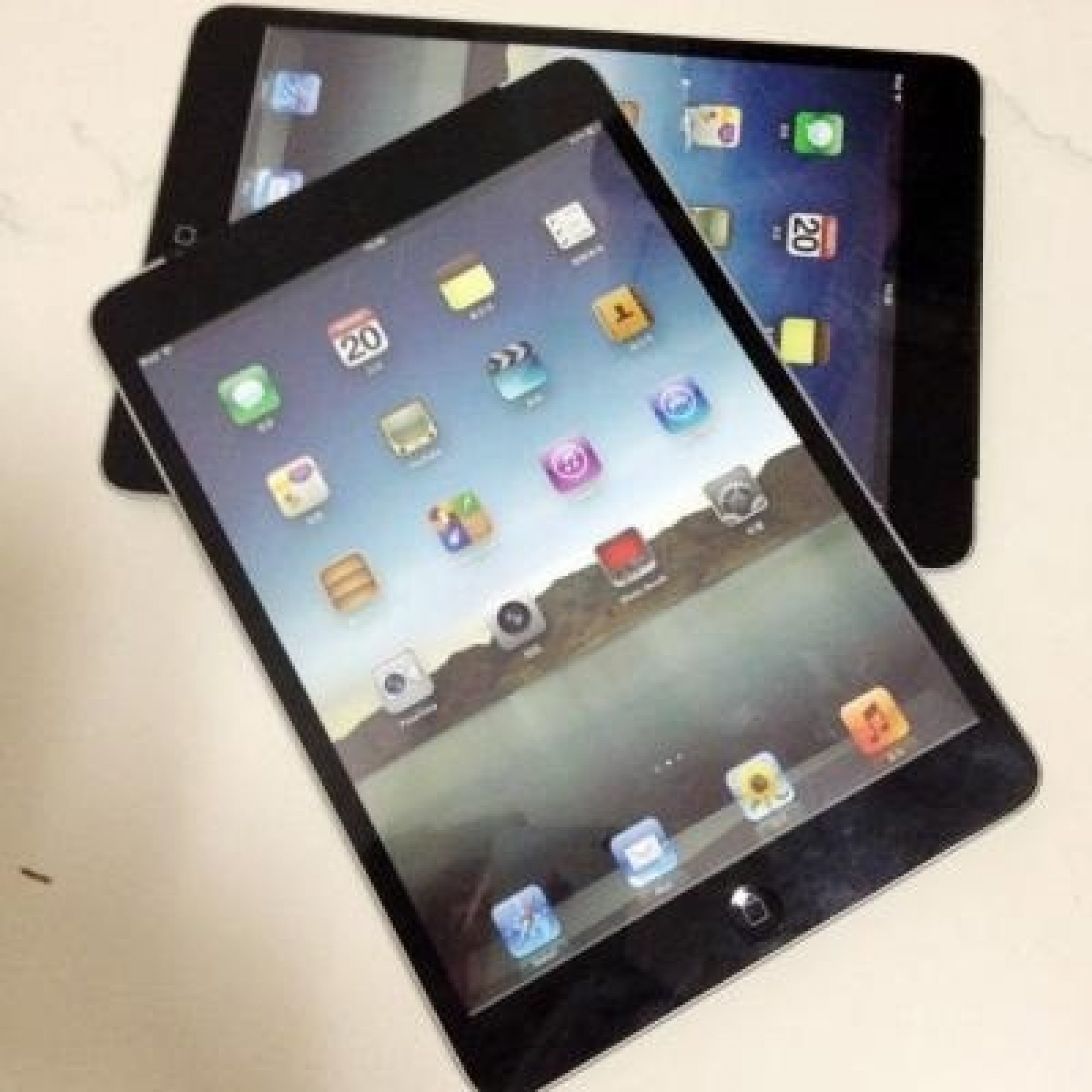 © Copyright IBTimes 2023. All rights reserved.
FOLLOW MORE IBT NEWS ON THE BELOW CHANNELS