Apple iPhone 5 Rumors: First Accessories Allegedly Surface, Showcase New Mini Dock Connector [FEATURES]
We're exactly two weeks from the presumed unveiling of the iPhone 5, the unofficial name for Apple's sixth-generation smartphone, but many Apple fans are concerned about the compatibility of the device with current accessories given the multitude of reports saying the new iPhone will feature a brand-new, smaller dock connector.
Despite the potential benefits of the new dock connector, many Apple fans are not looking forward to buying a new set of compatible iPhone accessories, like charging cradles, car accessories, gorgeous and expensive speaker systems, and unfortunately, most iHome products. But it looks like some new compatible accessories are on the way: On Tuesday, iLounge shared the very first photos of some new accessories allegedly designed specifically for iOS devices built with Apple's new micro dock connector.
"Weeks ahead of the debut of the next-generation iPhone, an anonymous tipster has provided iLounge with the first photographs of electronic accessories designed for Apple's new Dock Connector. Each of the images appears to show upcoming products from leading third-party accessory maker Scosche, beginning with 'syncABLE Pro,' a dual-device wall charger and 'reNUE Pro,' a dual-device car charger. Both charging products are bundled with a cable that converts its Micro USB plug into a "new Apple connector," and come in multiple versions with varying levels of power output."
iLounge posted a third image of an iPhone 5 case with an iPhone 4S inside it, showing the differences of the audio and docking holes between the older and new models. Before any further information about these accessories could be released, however, Scosche reached out to iLounge and requested the photos be removed from their site. iLounge obliged.
Even though iLounge removed the photos of the alleged iPhone 5 accessories, Cult of Mac and 9 to 5 Mac are still hosting images of the dock connector. Feel free to take a look at those images at either of those sites.
It's not just the iPhone 5 that will reportedly get this new mini port; most major news outlets have reported Apple's plans to slim down the traditional dock connector across all iOS devices (iPhones, iPads and iPods), from 30 pins to either 19 pins, or possibly 9 pins. Reuters and The New York Times originally believed the new dock connector would be 19 pins, but in early August, 9 to 5 Mac discovered a reference to a 9-pin dock connector embedded in the code of the iOS 6 Beta 4 build, which Apple had released to developers earlier that week.
By slimming down the dock connector, Apple can make sleeker and skinner iOS devices, but it's possible the dock connector upgrade will come with some added benefits, possibly like a faster connection (Thunderbolt, anyone?) or a more secure connection (Magsafe, anyone?). While Apple plans to make the old 30-pin accessories obsolete eventually, the company has reportedly been building a few accessories that can connect the old 30-pin ports to the new 9-pin ones.
Assuming Apple plans to unveil the iPhone 5 on Sept. 12 as most reports have claimed, it's safe to assume that these new accessories, including the 30-pin-to-9-pin connector, will be unveiled and released shortly after the event. iMore's Rene Ritchie, who was the first to report the iPhone 5's alleged release date, said Apple will launch the iPhone 5 in stores on Sept. 21. If this day marks the first time an iOS device launches with a 9-pin port, it's almost guaranteed that many 9-pin-compatible accessories, such as stereo systems, clock radios, in-car entertainment and external speakers, will be launched around that time too.
The iPhone isn't the only device believed to be unveiled on Sept. 12; reports are saying Apple has plans to introduce a new iPod Nano, a new 13-inch Retina MacBook Pro, and a brand-new "mini" iPad, which is expected to be unveiled in September but released in October, quite possibly on Oct. 5 -- the one year anniversary of Steve Jobs' death.
Here's a brief summary of what you can expect to see from each new device compatible with the new dock connector:
iPhone 5: Thanks to batches of images released by insiders within Apple's supply chains and repair shops, we generally know what the iPhone 5 looks like. We expect the iPhone to feature a bigger, thinner front plate that stretches the screen just beyond four inches to achieve a 16:9 resolution ratio to watch 1080p HD videos in a widescreen format.
According to alleged prototypes and images, Apple has also reportedly expanded and redesigned its speaker grills, migrated the FaceTime camera to be directly above the earpiece, moved the earphone jack from the top right corner of the phone to the bottom left corner, and introduced a new camera opening on the backside of the phone between the camera lens and the LED flash, which likely houses a small microphone. Finally, we believe Apple has fixed its iPhone 5 with a unibody metal back instead of an all-glass facade, which could potentially improve call reception, and has also endowed the iPhone with that smaller dock connector.
For more information about the iPhone 5's alleged features, such as NFC, LTE and even 3D, check out this article.
iPad Mini: On July 10, a photo set of the alleged iPad Mini suggested the mini tablet would be much wider and a little taller than the Nexus 7, Google's recently introduced 7-inch tablet, and it would be slightly thinner than Apple's third-generation "new" iPad. Gotta Be Mobile believes the iPad Mini will measure about 213.36mm tall and 143.67mm wide, which is "approximately two-thirds of the size of the new third-generation iPad." (The new iPad is 185.67mm wide, 241.3mm tall, and 9.39mm thick.)
The iPad Mini will almost definitely feature a Retina Display, front and rear cameras (iSight and FaceTime), and a smaller dock connector (like the iPhone 5). Read here for more information about the iPad Mini's alleged features.
13-inch Retina MacBook Pro: Before Apple shocked the WWDC audience with a completely-redesigned MacBook Pro with Retina Display, KGI Securities analyst Ming-Chi Kuo predicted Apple would unveil such a notebook, and he even correctly forecast most of the features, including a lighter and slimmer form factor than the current MacBook Pros, the lack of a disc drive, and the Retina Display. After the event took place, Kuo followed up on his earlier report by sharing a new note with AppleInsider, in which he described how Apple will follow up the 15-inch model with a smaller, 13-inch MacBook Pro with Retina Display, to be released in early October.
Kuo had actually mentioned the 13-inch model in his initial report, adding that the basic computer would sell at $1,199. Apple starts selling the 15-inch MacBook Pro with Retina Display at $2,199.
New iPod Touch: On Aug. 25,GizChina posted new photos of what it claimed to be a next-generation iPodTouch, which featured a less tapered design and a wider rear camera whole, which suggests Apple may have added an LED flash to the back of the iPod to be like the iPhone.
As you can see from the photos these cases suggest that the next generation iPod touch will have a new design (at least to the rear) and seem to be have a much less pronounced taper to the edges when compared to the current iPod touch 4. The hole around the camera area to the left for example looks to have been elongated and tapered to fit around a possible LED flash to help with low light photography, and there is also the appearance of a new 'mystery hole' in the lower left hand side of the case.
The report goes on to speculate the "mystery hole" is a speaker or microphone of some kind.
Your Thoughts
How do you feel about the new mini dock connector? Will you buy a completely new set of accessories, or will you upgrade just so you don't fall behind? How do you feel about Apple's philosophy of planned obsolescence? Let us know your thoughts in the comments section below.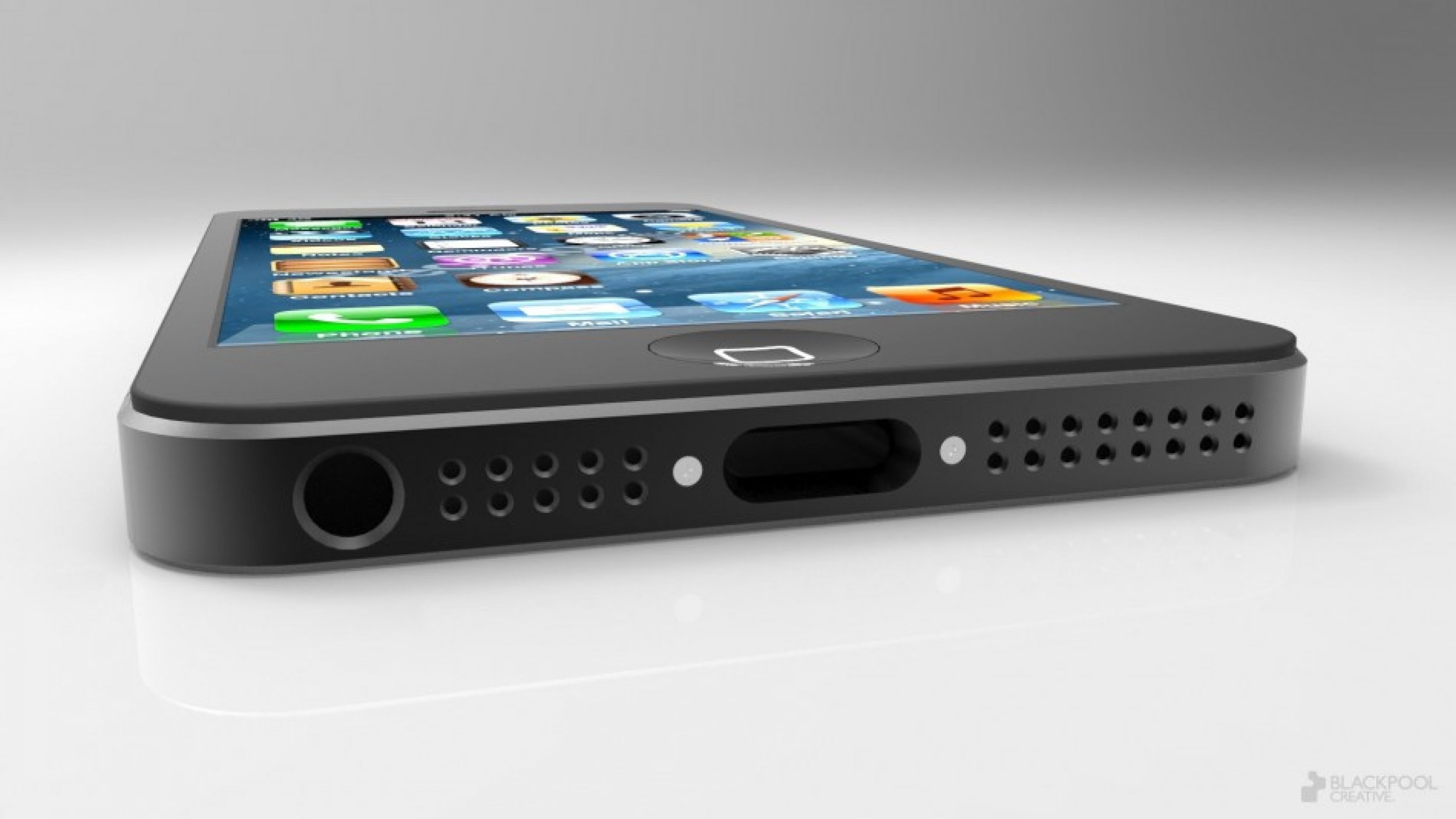 © Copyright IBTimes 2023. All rights reserved.
FOLLOW MORE IBT NEWS ON THE BELOW CHANNELS