Apple iPhone 5 Rumors Recap: 15 Features, Specs We're Expecting At Release [PICTURES]
"It's almost here." Wed., Sept. 12 -- the long-awaited day Apple fans are expecting to finally see the debut of the sixth-generation iPhone, unofficially dubbed the "iPhone 5" -- is now less than five days away. The highly-anticipated event, scheduled to take place at the Yerba Buena Center for the Arts in San Francisco, is also expected to introduce a new "iPad Mini" to Apple's tablet lineup, as well as some new iPod models (Nano and Touch) and Mac computers (iMac and MacBook Pro).
While the event will be certain to please gearheads, smartphone aficionados and music listeners alike, most of the focus will deservedly be on the new iPhone. Apple's smartphone line drives roughly 46 percent of the company's business, according to its most recent earnings report.
Fans have seen incremental advances in design and technology in each new iPhone since 2007, but it certainly looks like the newest iPhone, either called the iPhone 5 or "new iPhone," will be packed with more features than any Apple device that's come before it.
We don't know the exact features that Apple has packed into the iPhone 5 -- Apple's policy is to never confirm or comment on any rumors or speculation -- but we nevertheless have a pretty good idea of what CEO Tim Cook might unveil onstage this Wednesday. Over the past year, we've been watching reports, rumors, and the U.S. patent department, keeping a keen eye out for possible software features Apple could introduce in its next iPhone. We may even see Apple embrace NFC technology, but even if that doesn't happen (it seems unlikely at this point, since breakdowns of the phone find no such chip), the new phone is still expected to be a major item for the upcoming holiday season.
Here are 15 features and tech specs we're expecting to see in the new iPhone at its unveiling this week.
1. LTE Connectivity: The Long-Term Evolution network (LTE) -- With its significantly higher download and upload speeds, previous implementations of the network technology ravaged battery life in smartphones, which was a major complaint from users. It's been reported that Apple originally wanted LTE in the iPhone 4S, but it decided against it, as the chip's presence would have needed a thicker phone with a larger circuit board and a bigger battery if it were to retain the company's typical 10-hour battery life. As Apple CEO Tim Cook noted in a company earnings conference call in April 2011, "first-generation LTE chipsets force a lot of design compromises."
But with new LTE chips from Qualcomm now available, it's a foregone conclusion that Apple will implement radio bands for 4G LTE in the iPhone 5, given that Apple introduced the high-speed network on its new iPad, which was released on March 16. Since LTE in tablets isn't a feature users were breaking down doors for, its implementation was likely done as a "practice run" for the iPhone 5.
2. Bigger Screen, New Aspect Ratio: On Aug. 3, ETrade Supply posted a highly-detailed image and video comparison between the components in an iPhone 4S and components from an alleged iPhone 5 prototype; at the end of the month, a new report showed a higher-quality photo and video comparison of the iPhone 4S and the iPhone 5, but the consistency across the two reports was unmistakable. In all likelihood, the taller phone you see in this picture is Apple's iPhone 5.
Both sites showed the iPhone 5 and iPhone 4S face plates side by side. Whereas the iPhone 4S measures 76.65 mm long and 3.61 inches diagonally, the iPhone 5 stretches those dimensions: The front plate of the new phone measures 90.25 mm long and 4.065 inches across.
The iPhone 5's width is identical to all previous-generation iPhones at 51.6 mm, likely for comfort reasons, but that's not what makes it important: The width and the new height of the iPhone combined creates a resolution ratio of about 16:9, which will allow for 1080p HD videos, TV shows and movies to be played in a beautiful wide-screen format.
3. In-Cell Touch Panels: ETrade Supply examined the differences in thinness between the iPhone 4S and the alleged iPhone 5 prototype. Whereas the iPhone 4S face plate measured exactly 1 mm, the iPhone 5's front plate is 0.1 mm thinner at just 0.9 mm thick. This thinness makes sense: Apple had allegedly been looking to adopt in-cell touch panels manufactured by Sharp and Toshiba Mobile Display.
By effectively removing a layer between the multi-touch screen and the LCD display, these in-cell panels far outperform current "on-cell" touch screens. AUO Optronics, based in Taiwan, explains the difference:
"Compared to In-Cell technology, the conventional technologies have an additional sensing glass, which not only increases the overall thickness of the LCD, but also adds an extra lamination process step, translating to increased cost and relatively lower yield and reduced transmittance," the company said. "Compared to the traditional resistive touch control, in-cell voltage sensing not only has the above advantages, but also is superior in that its sensitivity less subjective to environment changes, no calibration mechanism is required, and it has capability of supporting multiple-point touch control."
AUO Optronics adds that the touch sensors are vastly improved in in-cell technologies, but they're still powerful enough to resist scratches on the touch panel, resulting in "a longer product lifetime."
"In contrast to the traditional resistive and digitizer touch controls, since a mere light touch can be picked up, the operation interface of In-cell charging sensing is more humanized," AUO said. "In addition, charging sensing not only can support multiple point touch control, but it can further support pen writing at present to meet different requirements by the clients."
Best of all, adding in-cell touch panels to make the screen thinner could potentially give Apple a...
4. Lag-Free Multi-Touch Screen. In mid-March, Microsoft engineers unveiled a lag-free touchscreen that responds to the finger's touch in less than one millisecond. Current Apple devices only have a minor lag with their touchscreens, but this minor adjustment would make users feel like they're really touching their work, drawing a picture, or handwriting a note. Apple has proven to us time and again that simplicity is the key to an enjoyable experience, but speeding up the touchscreen would likely give the already-popular iPhone into the best touchscreen experience ever.
A touchscreen that created the sensation of textures would be an incredible piece of technology, but we're hoping Apple completes the puzzle with one important piece of technology from Microsoft.
5. Crack-Proof Glass: By making the phone's screen significantly thinner, Apple leaves itself much more room to add additional technologies to the glass, including one patent that the company was awarded on Nov. 15 for a glass solution that makes it less susceptible to cracks.
The patented solution for crack-proof glass uses the same alumino silicate glass solution used in the iPhone 4 and 4S (identical to Gorilla Glass), but by treating the glass with potassium and sodium ions, the iPhone's screen is able to achieve greater compression thresholds on the surface and edges of the glass.
Apple also included a handy feature that will appeal to everyone who's ever dropped their iPhone: The patent calls for a shock mount to be placed between the glass and the body of the device, which will instantly inflate if the device senses it's falling. If the iPhone's internal accelerometer senses it's falling, an actuator within the device sucks in the cover glass as it accelerates to the ground, protecting it from damage.
6. Metal Back: The iPhone 4S features a back made of all glass, but the new photos from iFixyouri show black and white iPhones with much of the back encased in metal. It's not clear what function the metal back serves -- if it's simply a style choice, or if it's made out of an extremely-light "liquidmetal" solution -- but all of the photos of the new iPhones included these metal portions. There's a slight chance that the metal back could help improve call reception, given that the metal trim along the sides is molded into the metal backplates, giving it a "unibody" feel.
7. Redesigned Speaker Grills: The speakers on the bottom of the iPhone 4S have been expanded and redesigned in the new iPhone model. Now that the dock connector from the iPhone 4 and 4S has shrunk, Apple has more room to create bigger and louder speakers.
8. Migrated FaceTime Camera: To better mirror the faceplate of the iPod Touch, Apple has apparently moved the FaceTime camera from the left of the earpiece to above the earpiece itself. Moving the camera likely frees up more space to include more parts and components like LTE and NFC chips, but it also makes the iPhone more symmetrical and appealing.
9. Audio Sharing Network: The last few months have seen Apple pay increasing attention to its audio network. It released its Podcast application as a completely separate application, and now, according to a newly filed patent for the iPhone, Apple plans to make the iPhone into a "conference telephone" designed to cut out the background noise while recording audio, which can then be packaged and distributed. This feature would certainly appeal to students who want to record their lectures, as well as enterprise professionals who want to hold and record teleconferences with multiple individuals and be able to hear everyone clearly.
10. New Earphone Jack Location: Photos of the new iPhone show that the earphone jack, which was traditionally located on the top right corner of the phone, has migrated to the bottom left corner of the device. This design change will make it much easier for users to plug earphones or earbuds into their iPhone without the cord getting in the way of touching the phone. This alteration aligns perfectly with a May 14 report from Hong Kong-based components supplier SW-Box, which claimed to have acquired a new headphone jack, ear speaker and Wi-Fi cable part for a new iPhone. SW-Box's audio components also fit perfectly within the new design released by iFixyouri and 9 to 5 Mac.
11. New Camera Opening: Photos of the released iPhone show a subtle but interesting difference to the camera infrastructure: On the rear panels of the black and white iPhone models, there is now a small space between the camera lens and the LED flash. Looking at the inside of that space, there appears to be a tiny object that occupies the opening, which could be a small microphone to help capture higher-quality audio when recording video.
12. Multiplayer Gaming. The iPhone 5 might also be the first phone to feature a new piece of software for multiplayer gaming. On March 15, the U.S. Patent and Trademark Office published a patent application from Apple that describes a system for multiplayer gaming, which allows groups of people to play the same game together and even see it from different perspectives according to the devices' physical relation to one another. The system actually mimics technology found in the "Find My Friends" app, in which a user's device detects other nearby devices that it recognizes as "friends," and invites them all to join a common application. The technology also determines the relative position of those devices, so some games -- like turn-based role-playing games or card games -- can be played in a specific order.
13. The Photographer's Timer. Traditionally, self-timing cameras are used to take pictures of a big group, or a self-portrait. But in Apple's self-timer, a patent granted March 8, the iDevice's camera can identify the photographer and ask if they want to be in the picture. At that point, the iPhone will simply wait until it detects the photographer's face in the viewfinder before it automatically snaps a photo. If you are the "photographer" who also wants to be in the picture, the iPhone will simply wait until it detects your face to take the picture.
"But what about interruptions? What happens if I get a call after I set the self-timer?" Wonder no more. If you set the timer and then your phone goes off, the timer will still wait until it has detected, recognized and verified that you are the photographer and that you're in place for the photo. Now if only Apple patented a tripod...
14. Micro SIM Connector: It isn't the sexiest feature, but considering that photos and reports believe Apple has decided to include this patented micro SIM connector in the iPhone 5, you won't be unhappy. Apple usually doesn't like people tinkering inside its devices, but the company's micro SIM solution is described as "easily removed and replaced," as well as "resistant to damage by an improper insertion of a SIM card, and may provide reliable mechanical performance."
15. Smaller Dock Connector: Most major news outlets have reported Apple's plans to slim down the traditional dock connector across all iOS devices (iPhones, iPads and iPods), from 30 pins to either 19 pins, or possibly 9 pins. Reuters and The New York Times originally believed the new dock connector would be 19 pins, but in early August, 9 to 5 Mac discovered a reference to a 9-pin dock connector embedded in the code of the iOS 6 Beta 4 build, which Apple had released to developers earlier that week.
By slimming down the dock connector, Apple can make sleeker and skinner iOS devices, but it's possible the dock connector upgrade will come with some added benefits, possibly like a faster connection (Thunderbolt, anyone?) or a more secure connection (Magsafe, anyone?). While Apple plans to make the old 30-pin accessories obsolete eventually, the company has reportedly been helping build some new accessories, including an adapter to connect the old 30-pin ports to the new 9-pin ones.
Your Thoughts
What features are you most excited for in the new iPhone? Would you be disappointed if any of these features weren't available? Do you wish Apple had included an NFC chip in the phone? Let us know in the comments section below.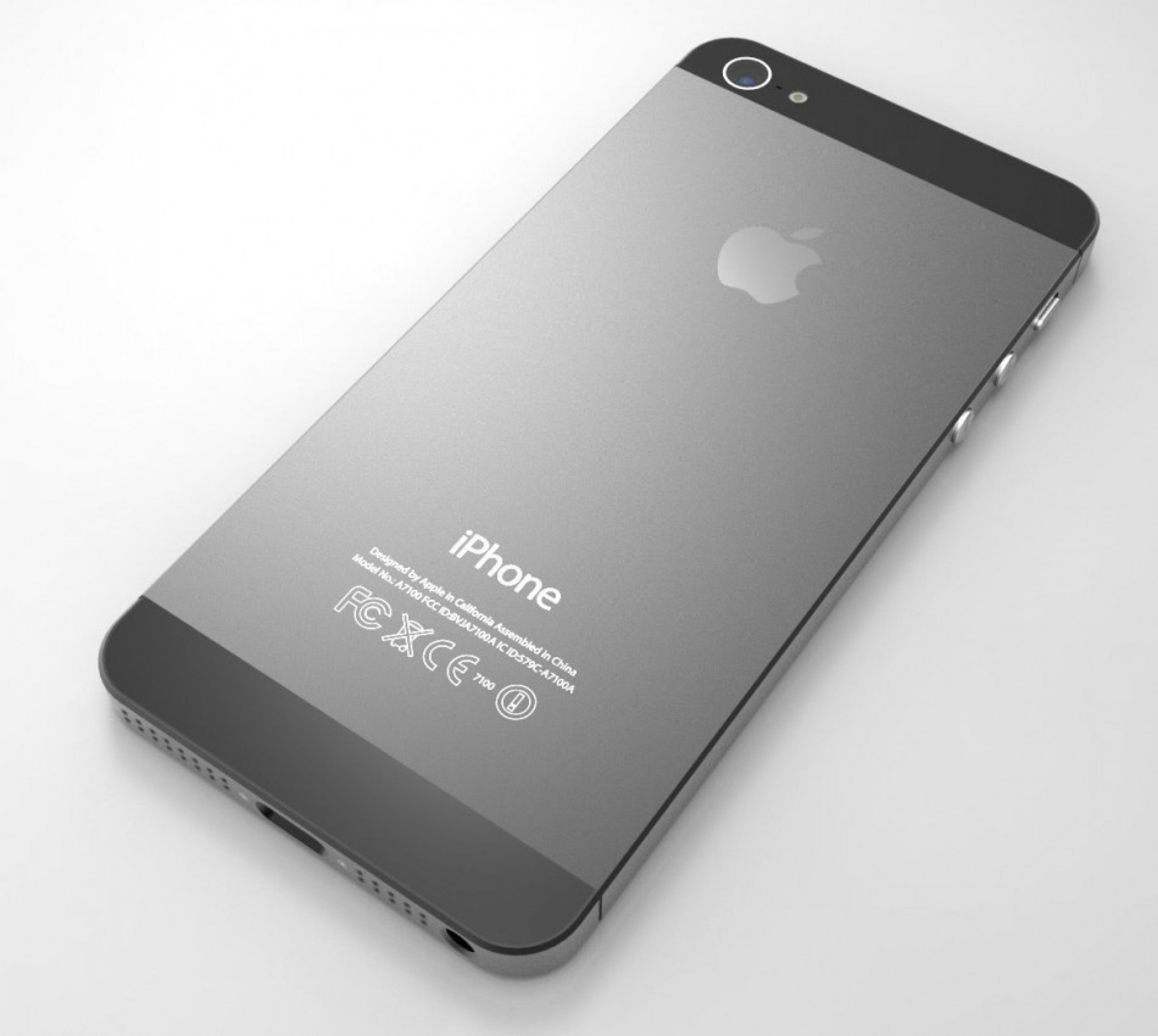 © Copyright IBTimes 2023. All rights reserved.
FOLLOW MORE IBT NEWS ON THE BELOW CHANNELS