Apple iPhone 5 First Benchmarks Out: With Dual Core 1.02GHz A6 CPU, 1GB RAM, Device Narrowly Tops High End Android Rivals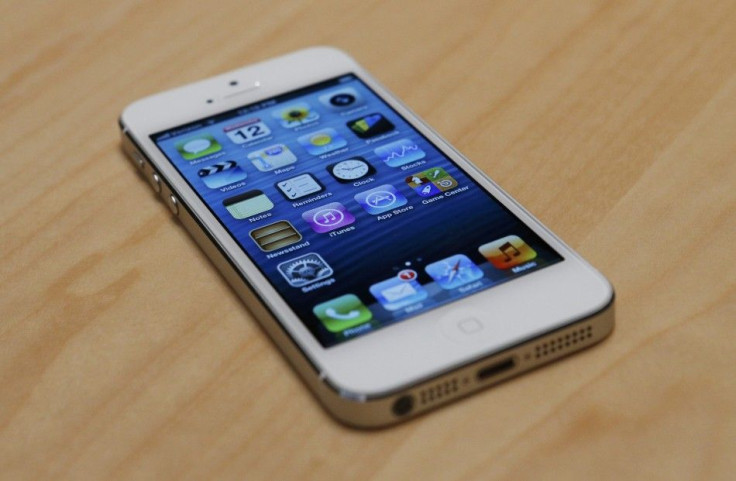 While there are still four days to go for the Apple iPhone 5 to hit store shelves coming Friday, would-be customers have already reportedly started queuing up outside Apple's store in New York.
The craze is certainly there. On top of that, the first iPhone 5 benchmark results have hit Geekbench and showed that the sixth generation iPhone, running iOS 6 with a Dual-Core 1.02GHz ARMv7 processor and 1GB of RAM, narrowly beats all previous iOS devices and high end Android products.
Geekbench's iPhone 5 benchmark results showed an iPhone 5,2 with a total score of 1601. As noted by MacRumors, John Poole of PrimateLabs has examined the results and noted that the average score for the iPhone 4S was 629 and the average score for the iPad 3 was 766. (Find a comparison chart of previous iOS devices at the end of the story)
Geekbench benchmark results show that the A6-powered iPhone 5 is twice as fast as the the A5-powered iOS devices. The A6 chip packs in 1GB of RAM, compared to 512MB RAM on the A5 chip found inside the iPhone 4S.
Yet another key factor is the clock speed. As per the results, the iPhone 5 is clocked at 1.02GHz, which is considerably higher than the iPhone 4S CPU, clocking at 800MHz.
The benchmark results also showed that Apple has done some significant optimization of the ARMv7 platform, instead of exploiting stock ARM Cortex-A15 cores.
As 9TO5Mac noted, "no iOS device has ever crossed 800 before so the 1601 score is a significant leap. Even the 2004′s most powerful Apple computer, the Power Mac G5 only scored 1571. Think about that."
The Geekbench iPhone 5 benchmark results also showed that the iPhone 5, with a dual core 1.02GHz A6 CPU, outperformed many of its Android counterparts. For example, the quad core Tegra 3-powered Nexus 7 scored a 1591 and the quad-core Samsung Galaxy S3 scored 1560 in the test.
However, the Galaxy S3 running Android 4.1.1 Jelly Bean still outperforms the iPhone 5 in terms of overall Geekbench score.
According to MacRumors, as a pre-release result, the Geekbench iPhone 5 benchmarks in question have the chance of being faked. However, Poole apparently believed that the results are valid.
Here is how the iPhone 5 compares to previous iOS devices in terms of Geekbench scores:
A competitive landscape:
© Copyright IBTimes 2023. All rights reserved.