Apple iPhone 5 To Release With 8-Pin Lighting Mini Dock Connector, Not The Rumored Thunderbolt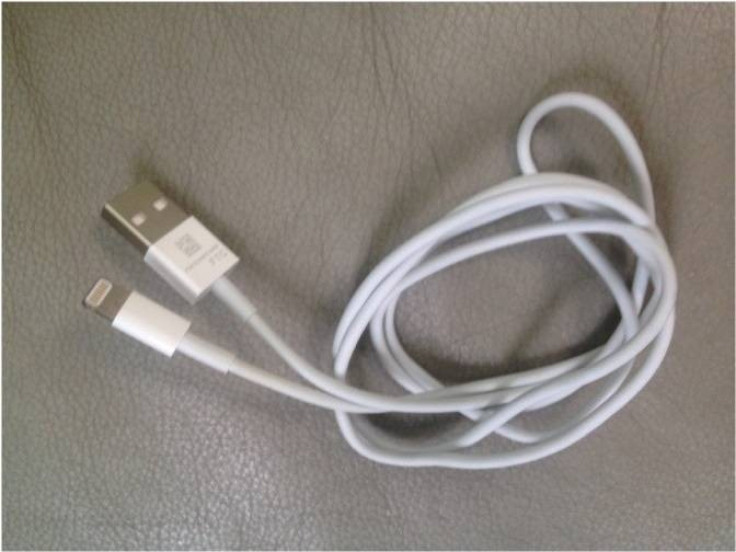 Apple has officially announced the release of its upcoming iPhone 5 at today's press event, alongside a new line of iPod Nanos and iPad Touch devices. But just as important as the iOS devices themselves are the accessories that go with them, and Apple has announced that an 8-pin Lightning dock connector will be featured with the new iPhone 5 and iPods.
The highly-rumored mini dock connector was originally thought to feature 19-pins, and then a more recent rumor indicated that it would contain 9-pins. This speculation was closer to the truth, but was still incorrect. The new dock connector, referred to as Lightning, uses an "all-digital 8-signal design" with an adoptive interrface. This is about 80 percent smaller than the previous iPod dock, and and features improved durability over the previous cords.
Apple also announced a 30-pin adapter that will allow users to work with the former 30-pin dock connector for those wishing to use their previous generation accessories.
The unveiling of the new mini dock connector is one of the few iPhone 5 rumors that had been proven false at today's event. Critics, analysts and fans were nearly certain that the next-generation iphone would come equipped with a 9-pin Thunderbolt dock connector. Nearly all of the other specs and features that had been leaked before the official iPhone 5 announcement were correct, from the device's release date, size, thickness and faster LTE Internet connections.
Prior to Wednesday's events, new charging products were reportedly leaked across the Web. At the end of August, website iLounge shared what was believed to be the first accessories for Apple's iPhone 5.
An anonymous tipster sent the Apple-themed website photos of accessories designed to fit with the new dock connector for third-party manufacturer Scosche. These included the 'syncABLE Pro,' a dual-device wall charger and 'reNUE Pro,' a dual-device car charger. Both of these charging products are bundled with a cable that converts its Micro USB plug into the new Apple connector and come in multiple versions with varying levels of power output.
Some critics believe that that the revelation of the Lighting dock connector is more than just a refreshed accessory: it's a symbol of Apple's re-branded technology.
"Apple has made it clear that Thunderbolt is a technology that they've branded themselves," writes Chris Burns of Slash Gear, "while Lighting is another brand of theirs here with this cord first and foremost. We're going to see a whole lot more of this technology in the future from Apple, you can bet!"
The official release date for the iPhone 5 in the U.S. is Sept. 21, with pre-orders beginning on Sept. 14.
© Copyright IBTimes 2023. All rights reserved.