Apple iPhone 6 Release Date Coming: 3 Possible Special Features Based On Rumors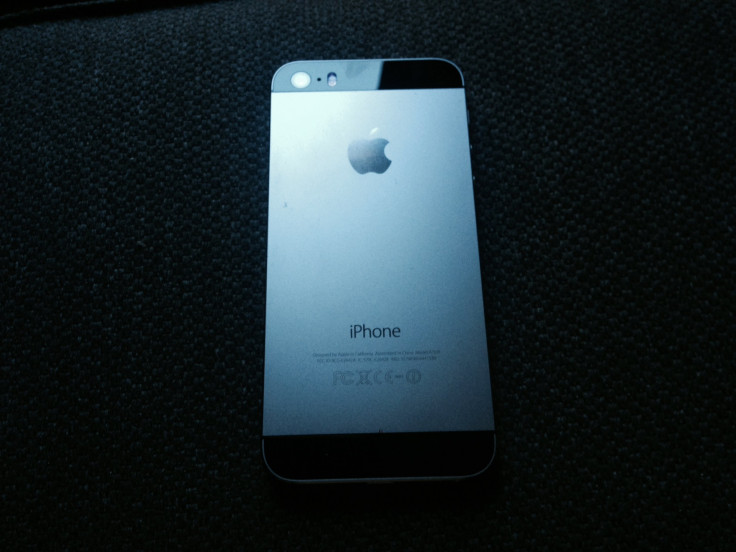 Apple Inc. (NASDAQ:AAPL) is still in the midst of its mass release date rollout for its 2013 iPhone lineup, including the new iPhone 5s and iPhone 5c, but we can't help but look ahead to the eighth-generation iPhone, set to release in late 2014, which we'll call "iPhone 6" for now.
Rumors about the iPhone 6 have been circulating for a few months now, and even though we don't have the full picture of what Apple plans to offer in the iPhone 6, we've rounded up all the rumors and reports about possible features to give you an idea of what Apple might release in the iPhone 6 next year.
1. Larger screen? For months, news companies like The Wall Street Journal and Bloomberg have reported that Apple is testing prototype iPhone models with screens ranging from five to six inches; NPD DisplaySearch also speculated that Apple may release two different large-screened iPhones in 2014, including an iPhone with a 4.7-inch screen and one with a 5.7-inch screen.
Though most reports about the iPhone 6 mention a larger screen, IBTimes doubts Apple will release an iPhone with a larger screen in 2014. Rumors of larger-screen iPhones are nothing new; in fact, Apple experiments with iPhone prototypes of all shapes and sizes, so while the reports of a larger iPhone prototype may be accurate, this in no way means Apple actually plans to release such a phone, especially in 2014.
2. Curved or flexible display? Apple has several patents for curved screen designs for the iPhone, but Forbes believes Apple will actually release these technologies in time for the iPhone 6. Bloomberg believes it too. According to "a person familiar with the plans," Apple will release the iPhone 6 "with glass that curves downward at the edges," and again reiterated the iPhone's possible 4.7-inch and 5.5-inch screen sizes. Samsung and LG have already decided to release curved-screen smartphones – the Samsung Galaxy Round and LG G Flex, respectively – and many believe Apple will follow suit (even if we don't).
3. Lighter liquidmetal build? Apple typically changes the iPhone's form factor every two years, but even though we don't expect Apple to change the size and shape of the iPhone for the release of the iPhone 6, it's possible Apple will simply make the same iPhone form much lighter. Apple has several patents for the use of amorphous metal alloys, aka "liquid metal," ever since Apple signed an exclusive deal in 2010 with California-based Liquidmetal Technologies, which was the first company to commercially develop the technology. The patents suggest Apple might be able to use liquid metal to manufacture and release iPhones more quickly, since the process of creating liquid metal parts "layer by layer" (similar to 3D printing) is significantly less expensive and faster than traditional machines building the current, all-aluminum iPhone. Dr. Jan Shroers, the former director of research at Liquidmetal Technologies, said in 2010 after the Apple acquisition, "I think they're going to make the iPhone out of it."
Apple iPhone 6 Release Date Coming: What We Believe
Apple may indeed release a liquid metal iPhone 6 with a large, curved screen, but honestly we believe Apple plans to release something a little different — and by different, we mean something more similar to the current iPhone 5s.
Apple tends not to release several drastic changes in a single new iPhone model; for this reason, if Apple chooses to include any one of the above three options as the "special features" of the iPhone 6, it will likely only include one of the three. The iPhone 6 may feature a larger screen, or a curved screen, or a liquid metal build, but probably not all three.
Instead, we believe Apple will release the iPhone 6 with the same form factor and 4-inch screen, as well as a new A8 chip with 64-bit architecture, which would presumably work like the A7 chip with its segmented and encrypted portion delegated to Touch ID functionality, but work even faster to make multitasking and intensive tasks a breeze. The iPhone 6 will also likely release with the M7 co-processor, which we believe will help power the iWatch, but it's possible Apple may improve upon the M7 and release an M8 co-processor.
Apple made so many vast improvements to its iSight camera with the iPhone 5s, but it's possible Apple will improve the cameras even further on the iPhone 6, possibly adding more megapixels (maybe 12 or 13 to the rear side to better counter Samsung and Windows Phone), but it's also possible the iPhone 6 could allow users to finally snap 3D images with their phones. While existing 3D cameras and video recorders gather three-dimensional information from objects, they're generally incapable of getting detailed enough information in relation to the shapes, surfaces and depth of the objects. Apple's patented solution involves a series of systems, tools and methods to capture a 3D image by using multiple sensors and cameras. One sensor would capture a polarizing image, while two other sensors would capture two different non-polarizing images, and Apple's system would combine the images into a composite within the iPhone 6 hardware.
We also believe the iPhone 6 will release with next-generation Wi-Fi ac as well as iOS 8 built-in, as the release date for the new iOS tends to precede new iPhone launches by just a few days. We also believe the release of the iPhone 6 will lower the price of the iPhone 5s to $99 on-contract, while the iPhone 5c will become free with a two-year contract. However, if the iPhone 6 is identical to the iPhone 5s but simply lighter (thanks to liquidmetal), Apple may actually increase the price of the 2014 iPhone to $249 on-contract (advertising the iPhone as "iPhone Air," if that were the case), while the iPhone 5s would perhaps see a $50 price drop, and the iPhone 5c would become $50 on-contract.
As far as the release date of the iPhone 6, we believe Apple has found its sweet spot by launching its newest iPhones in mid-September, and we believe the iPhone maker will follow suit in 2014 with the iPhone 6. Considering how Apple over the past two years has chosen to release its newest iOS 100 days after its unveiling at WWDC in June, and given how the iPhone has always launched just two days after the new iOS release date, we believe Apple will follow an identical pattern next year.
To do the release date math, we need to know when WWDC 2014 will be held, because then we can add 100 days to find the iOS 8 release date, and add two days to that to find the iPhone 6 release date. Therefore, if Apple holds WWDC 2014 on June 9 (a Monday, like past WWDC events, which have also been typically held around the 10th of the month), 100 days after that date is Wednesday, Sept. 17, which would be the release date of iOS 8 (which works perfectly since iOS always launches on a Wednesday). Apple's media events that reintroduce the new iOS and unveils the new iPhone usually take place on a Tuesday -- one week and one day prior to the release date of the new iOS -- so expect Apple invitations in early September to list a Sept. 9 media event. The release date for iOS 8 will fall the following Wednesday, which means the new iPhone 6 will presumably see its release date two days later on Friday, Sept. 12.
What do you think about the iPhone 6? Do you think Apple will surprise us and release a phone with some surprising new features or radical form factor changes? Or do you believe the iPhone 6 will resemble the iPhone 5s from this year, with a few minor tweaks? Sound off in the comments section below.
© Copyright IBTimes 2022. All rights reserved.
FOLLOW MORE IBT NEWS ON THE BELOW CHANNELS