Apple iPhone 6 Rumors: Release Date Coming Sept. 13 At $0 Price?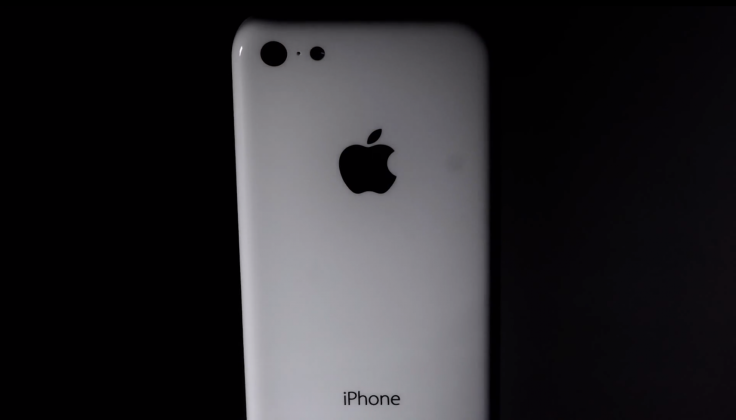 Apple Inc. (NASDAQ: AAPL) is gearing up to release two new iPhone models this year -- the security-centric iPhone 5S and the company's long-rumored budget iPhone, which will be named the iPhone 6, iPhone Light or most likely iPhone 5C, given a recently leaked photo of its plastic packaging.
The concept of the plastic iPhone 6, most analysts believe, is to offer a cheaper iPhone for lower tax brackets and emerging markets around the world that can't readily afford the newest iPhone. That includes India and China, two largely untapped markets for Apple. (As proven by CEO Tim Cook's multiple visits to China this year, Apple badly wants to strike a deal with China Mobile Ltd. (NYSE:CHL), the largest telecommunications carrier in the world with 703 million subscribers, to support the iPhone 6 on its expansive TD-LTE network upon its release date this year.) But rather than release an iPhone that may seem lesser than its high-end model -- in this year's case, that would be the iPhone 5S -- Apple's plan was to release an iPhone that "deserves to exist," as the company's recent ads say, by giving iPhone 6 customers an iPhone they can be proud to own with many of the same features from past and current iPhone models.
Obviously, the selling point of this particular iPhone model won't be its form factor, or its specs, but rather its price (plus its availability in five colors, which will help the iPhone 6 stand out). Many originally predicted Apple would sell the iPhone 6 for the same price as the iPhone 4, which is currently being sold for $0 with a two-year contract in the U.S., or in China, about 3,000 yuan (roughly equivalent to $490). This week, these iPhone 6 price rumors seemed to be confirmed by a prominent poster on China's social network Sina Weibo, "C Technology," who also claimed the iPhone 6 will be the same price as the iPhone 4. KGI Securities Ming-Chi Kuo, who has an excellent record with predicting Apple's product pipeline, also predicted (via MacRumors) the iPhone 6 would release at a price between $450 and $550 off-contract, which would line up with the newest set of rumors.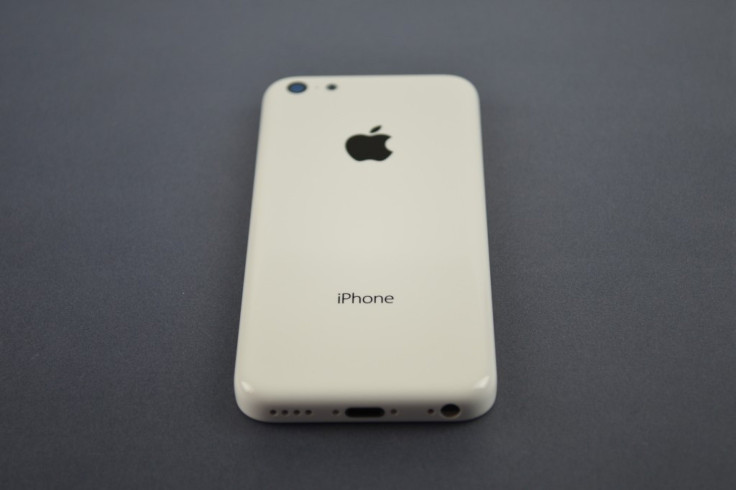 If these price rumors are indeed accurate, Apple will likely be changing its price strategy across all iPhone lines. With the new iPhone 5S price said to be $199 with a two-year contract, last year's iPhone 5 may drop its price to $99 on-contract, and the iPhone 4S from 2011 may sell for the equivalent of the plastic iPhone 6 at $0 on-contract. Some rumors predicted Apple would eliminate the iPhone 5 from its iPhone lineup with the release of the iPhone 6 and iPhone 5S, but given how we believe the iPhone 6 won't release with all of the same specs as the iPhone 5, we believe last year's iPhone model still "deserves to exist" and won't be discontinued just yet. This may be the first year, however, that Apple removes the popular iPhone 4 from its U.S. lineup.
Apple iPhone 6 Coming: When Is The Release Date?
Given the assumed release date timetable for Apple's forthcoming hardware and software products this fall, we originally predicted the release schedule for iOS 7, iPhone 5S, and iPhone 6 to occur between mid- and late-September. However, we've since considered a new report from KGI Securities' Kuo, who said (via MacRumors) the budget iPhone 6 will see its release date arrive in early September, while the iPhone 5S will release toward the end of September due to supply constraints.
With Kuo's adjusted release date schedule for iPhone 5S and iPhone 6, we've come up with some new release date predictions for these new iPhone models. If Apple wants to release the iPhone 6 in early September, the company would need to introduce the new iPhone, as well as iOS 7, at a separate event that typically takes place one week prior to the actual release date of these products. That said, we believe Apple will announce iOS 7, iPhone 6 and iPhone 5S at an event on Sept. 3, which means iOS 7 would release about one week later on Sept. 11.
We still believe the release of iOS 7 will coincide with at least one new iPhone, so we believe Apple will first release its newest and perhaps riskiest smartphone, the iPhone 6, on Friday, Sept. 13 (we're guessing Cupertino isn't superstitious about Friday the 13th). With the release date of iPhone 6 on Sept. 13, we believe Apple will give some breathing room for its new phone, which is important since Apple will need to market the phone differently than its main iPhone line, and release the high-end iPhone 5S two weeks later, on Sept. 27. A late release date for the iPhone 5S may negate any reported supply constraints regarding the fingerprint sensor in the iPhone 5S.
Apple iPhone 6 Release Date Coming: What Features To Expect
The iPhone 6 is expected to release with many of the same features of the iPhone 5, but the key difference is said to be the form factor, which has reportedly replaced the anodized aluminum body of the iPhone 5 with a cheaper, albeit sturdier and more scratch-proof, polycarbonate shell. Back in January, iLounge editor-in-chief Jeremy Horwitz said the iPhone 6 will release as a "cross between the iPhone 5, the fifth-generation iPod touch and -- wait for it -- the iPod classic." With its 4-inch screen like the iPhone 5, a tapered bottom like the latest iPod touch and a rectangular shape like the iPod classic, the budget iPhone 6 is said to be substantially made from plastic but feature a hybrid chassis made of both plastic and metal. The right side of the iPhone 6 features a flat, centered SIM card tray like the iPhone 5, with the locations of the camera, microphone and rear flash located similarly to where they were on the latest-generation iPod touch.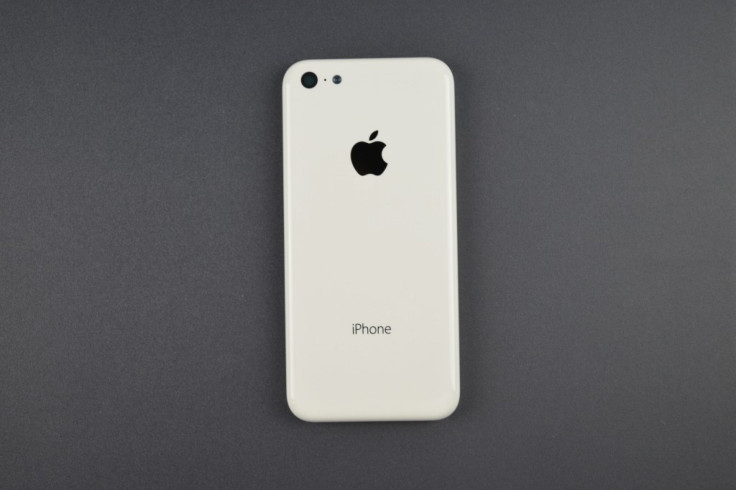 We believe Apple will release the iPhone 6 with most of the same specs as the iPhone 5, including a 4-inch Retina display at 326 ppi, an A6 chip, a FaceTime HD camera and an 8-megapixel rear side camera; the 8-megapixel camera has already shown up in allegedly leaked photos of the iPhone 6 components. The major difference between the iPhone 5 and iPhone 6, besides the new polycarbonate enclosure, will be its availability in five different colors (red, green, yellow, blue and white), as opposed to the iPhone 5's two black and white options.
Apple tries its best to keep all its products under heavy wraps before they eventually release to the public, but the iPhone 6 has been spotted in a great number of reported leaks. After French site NowhereElse in early July posted several photos that looked like the colorful rear shells of the iPhone 6, M.I.C. Gadget blog's editor-in-chief Chris Chang posted photos and video of the iPhone 6 on the Techdy Blog that he said came directly from suppliers in Taiwan. Since then, there have been nonstop leaks of the iPhone 6 that have all looked identical; recently, an image of the iPhone 6 appeared on Sina Weibo with all its required legal notices from the FCC, and this week famed Apple product leaker Sonny Dickson also released some new high-resolution photos of the plastic iPhone 6, leading us to believe this is the actual form factor of the new plastic phone Apple plans to release.
What do you think of the iPhone 6? Would you consider purchasing an iPhone 6 over Apple's high-end iPhone line, even if that means sacrificing some key user features to save some money? Do you think Apple will bundle the release dates of the iPhone 5S and iPhone 6 together? Give us your thoughts of the iPhone 6 in the comments section below.
© Copyright IBTimes 2023. All rights reserved.
FOLLOW MORE IBT NEWS ON THE BELOW CHANNELS