Apple iPhone 7 Rumors: Next-Gen iPhone Could Enjoy 'Biggest Camera Jump Ever'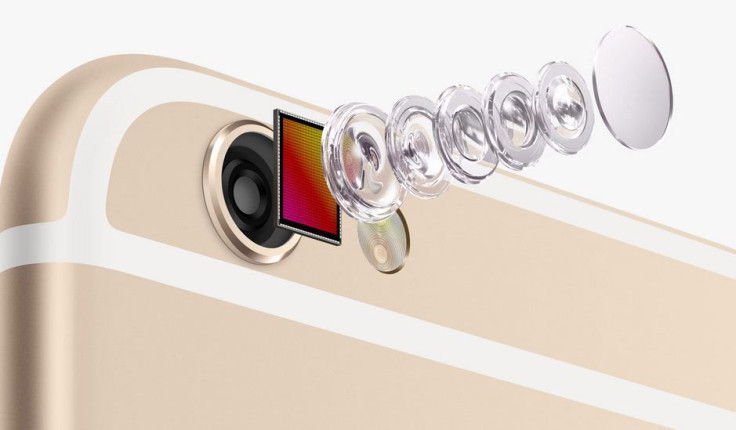 The successor to the current iPhone 6 and iPhone 6 Plus, presumably called the "iPhone 7," is expected to feature a highly improved camera in what one industry observer calls the "biggest camera jump ever" for Apple's flagship smartphone lineup.
In the latest episode of "The Talk Show" podcast, Daring Fireball's John Gruber said that Apple is working on a "weird two-lens system," which could help the iPhone 7's camera offer DSLR image quality. Since the introduction of the iPhone 4S in 2011, Apple has been using a five-element lens design for the iPhone's rear camera, iDownloadBlog reported.
"The specific thing I heard is that next year's camera might be the biggest camera jump ever," iDownloadBlog quoted Gruber as saying. "I don't even know what sense this makes, but I've heard that it's some kind of weird two-lens system where the back camera uses two lenses and it somehow takes it up into DSLR quality imagery."
Apple has been traditionally using CMOS sensors for the rear camera supplied by Sony. However, Gruber did not mention the CMOS brand while talking about what Apple might use in the next-generation iPhone, which is due in 2015.
The latest speculation about the iPhone 7 camera follows the announcement of a new smartphone camera sensor by Sony on Monday. The Japanese company said that its latest camera will feature a 21-megapixel Exmor RS IMX230 sensor, which will be able to shoot video in 4K resolutions using HDR image technology, while fitting inside a small form factor.
According to a report from MacRumors, the new image sensor, which will begin shipping in April 2015, could be incorporated into Apple's future iPhones and iPads.
This is not the first time that rumors related to the next iPhone have surfaced online.
Taiwan's Economic Daily News reported earlier this month that Apple is "actively" working to create an ecosystem of 3D "hardware and software," and that the company has approached its long-time display supplier, TPK, to help develop the new screen for next year's iPhone iteration.
© Copyright IBTimes 2023. All rights reserved.