Apple iWatch Rumors: Late 2013 Release Date Expected As 1.5-Inch Smart Watch Display Features Tested Overseas
Ever since The New York Times reported in February on Apple's plans to create a smart wristwatch that could rival "science fiction comics and spy movies," it seems like everyone and their mother suddenly wants to build a smart watch: Samsung, Google and even Microsoft have announced their intentions to release competitors to Apple's presumptive "iWatch," which many believe will see its release date before the end of 2013.
The latest batch of iWatch rumors say Apple has already begun testing the screens for its smart watch, which suggests the iWatch will see indeed see its intended release date in late 2013. According to Japanese blog Macotakara, which cites two new reports from the Taiwanese newspaper Economic Times, Apple has begun producing displays with RiTdisplay, a subsidiary of Taiwan-based RITEK that focuses solely on touch-sensitive organic light-emitting diode (OLED) screens.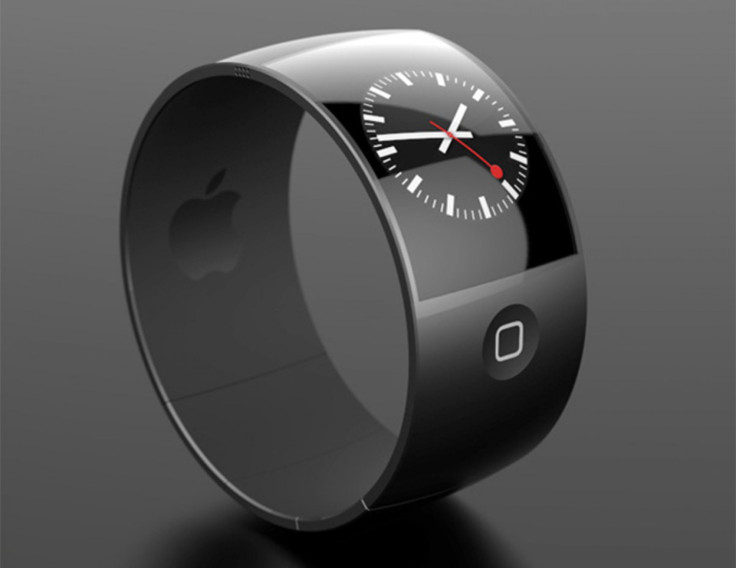 Even though Apple uses liquid-crystal displays (LCDs) for its iPhone and iPad, OLED would be ideal for an Apple iWatch since the screens are self-emitting (unlike LCDs) and can be made extremely thin and lightweight.
According to Economic Times' first report, Apple is testing 1.5-inch displays at RiTdisplay with the help of Intel, which would presumably be supplying the processors for the iWatch; the report said Apple had previously tested 1.8-inch displays but those proved to be too large.
The second report from Economic Times said Apple's manufacturing partner Foxconn had already received orders to build roughly 1,000 units of the iWatch. While this report may be accurate, the small order volume suggests Apple is not ready for mass production of the iWatch, but is rather setting up a small-scale trial to test the durability and quality of a 1.5-inch iWatch display.
Considering the number of companies reportedly investing R&D money into making their own smart watches, Apple would be keen to release the iWatch by the end of 2013, assuming the company doesn't run into supply or manufacturing issues; that said, new devices are prone to imperfections and fallability, so Apple engineers will likely spend plenty of time with the iWatch to ensure it is secure and stable enough for its eventual release date.
iWatch Release Coming: What Will It Look Like?
Late last year, Chinese tech site Tech.163 reported on Apple's plans to release a Bluetooth-enabled smart watch in the "first half of next year," which would feature Intel chips and a 1.5-inch OLED screen. (Even though Apple CEO Tim Cook called the color saturation on OLED displays "awful," the company recently hired LG's OLED expert in early February.)
Besides the display, an Apple iWatch would need several other components to function. Obviously, a watch and its display need a battery, and a small cellular antenna would allow the Apple iWatch to be potentially used for standalone calls and data. Apple has already patented a "microstrip cellular antenna," which could possibly be integrated into a wristwatch-size iWatch.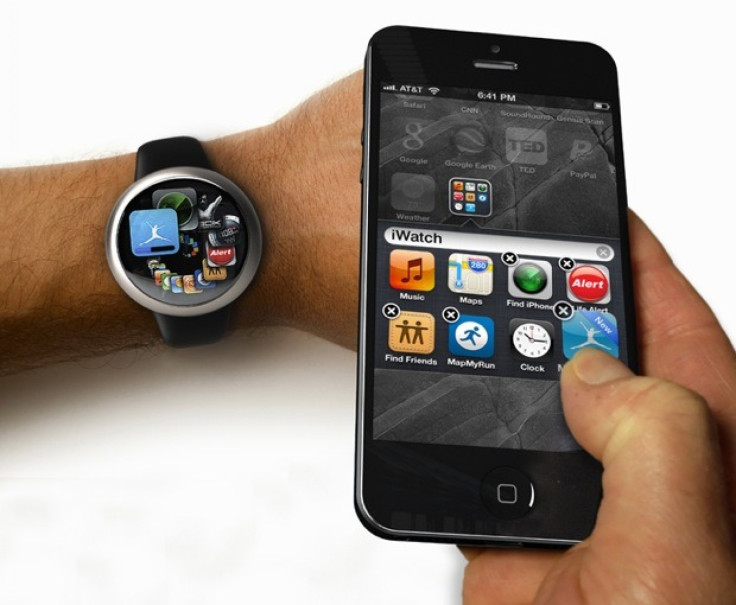 One of the main difficulties Apple will face in building the iWatch will be the watch's wrist strap. Many watchmakers prefer all-metal enclosures; considering Apple is a luxury brand, the company may pursue some form of lightweight metal to help create the iWatch strap. However, if Apple wants the iWatch to appeal to lower-income markets, it may consider investing in inexpensive, interchangeable leather watchstraps as it did with its sixth-generation iPod Nano.
The final design for the iWatch, as well as its possible list of features -- Siri, Apple Maps and a built-in pedometer and NFC chip are all on the menu -- are currently unknown, but Apple clearly has the technology and the capital to make the iWatch a reality in 2013. But even without knowing exactly what the iWatch will be or look like, the potential for an Apple-made wristwatch is boundless: Between Bluetooth and Apple's iCloud infrastructure, an iWatch wouldn't need a lot of storage to be a powerful device. By relaying information back and forth to your phone wirelessly, the iWatch could essentially do what most of today's fitness bands could do -- namely, measuring your pulse and body activity, possibly even using it to power the device -- but with the addition of Apple's App Store and iOS ecosystem, an iWatch could do so much more.
iWatch Coming: When Is The Release Date?
Tech companies are quickly catching onto the "wearable technology" trend, ever since the Pebble E-Paper Watch debuted on Kickstarter last April and raised more than $10 million. But besides wearable fitness bands like the Nike FuelBand and Jawbone Up, which can relate information from your body to your iPhone, there are no major "smart watches" currently available on the market. That will obviously change soon, but at this point, it's not just about who can release the best smart watch, but also who can release it first.
Bloomberg says Apple is serious about the iWatch and has already hired a team of about 100 product designers, according to two people close to Apple, to help build this new portable device.
"The team, which has grown in the past year, includes managers, members of the marketing group and software and hardware engineers who previously worked on the iPhone and iPad, said the people, who asked not to be named because the plans are private," Bloomberg reported. "The team's size suggests Apple is beyond the experimentation phase in its development, said the people."
If Apple is still "experimenting" with the iWatch design, it's possible we won't see an announcement or a release date until 2014. However, according to Forrester analyst Sarah Rotman Epps, Apple has already invested a considerable amount of effort to hire and build partners in the wearable technology space, so the watch's release date can't be too far away.
"This makes Apple potentially the biggest player of the wearables market in a sort of invisible way," Epps told the New York Times in February. "Over the long term, wearable computing is inevitable for Apple; devices are diversifying, and the human body is a rich canvas for the computer. But I'm not sure how close we are to a new piece of Apple hardware that is worn on the body."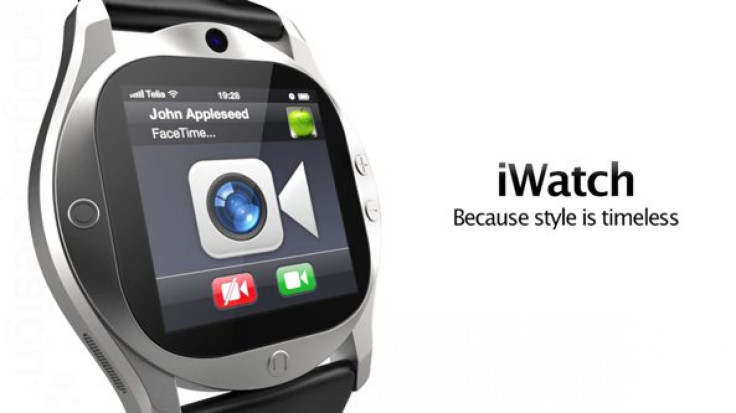 Apple needs a big hitter: After a stellar few years thanks to the success of iPhone and iPad, the company's past few earnings reports have missed Wall Street expectations, and Apple fans are concerned that the creative well in Cupertino is drying up without the presence of the inspirational Steve Jobs. The iWatch -- a sleek, chic and sophisticated luxury device on par with the iPhone -- could be exactly what the doctor ordered for Apple's fading star.
Apple fans might want to keep their eyes fixed on October 2013 as a possible release date for the iWatch: In October 2012, Apple quietly retired the touchscreen iPod nano and its popular family of add-ons that turned that particular square-shaped iPod into a wristwatch. Releasing the iWatch one year later in October 2013, which would also coincide with the alleged release dates for the new iPhone and iPad, would certainly build some much-needed hype for Apple prior to the all-important holiday season.
© Copyright IBTimes 2023. All rights reserved.
FOLLOW MORE IBT NEWS ON THE BELOW CHANNELS