Apple iWatch Vs. Samsung Watch: Uninspired Copying Or Good For Competition?
Analysis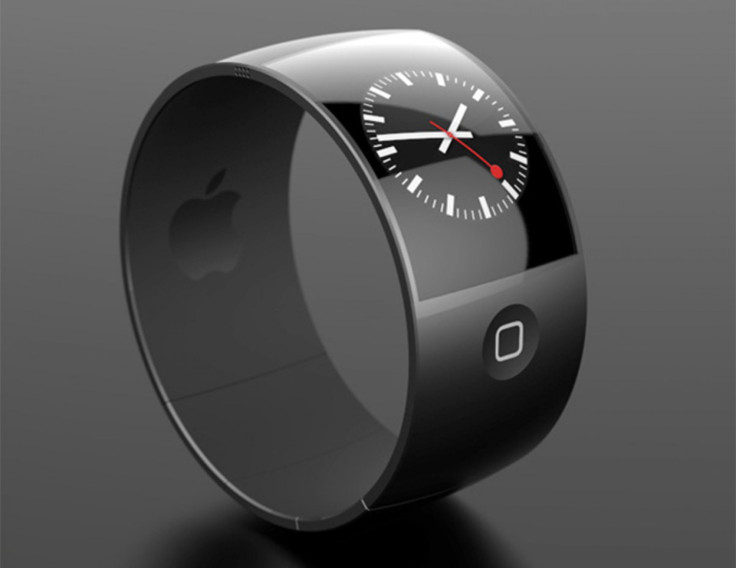 As if tensions between Apple and Samsung couldn't be greater, Samsung has decided to follow Apple (yet again) and announce its plans to release a smart watch -- even though it has been rumored for months that Apple is planning to release its iWatch sometime within the next year.
"We've been preparing the watch product for so long," Samsung mobile VP Lee Young Hee said in an interview with Bloomberg. "We are working very hard to get ready for it. We are preparing products for the future, and the watch is definitely one of them."
In early February, New York Times writer Nick Bilton reported on Apple's plans to create a wristwatch that could rival "science fiction comics and spy movies" with a curved glass design that operates Apple's iOS platform, citing people close to the Cupertino, Calif., company's "explorations."
Though the presumed iWatch had been rumored before Bilton's report, the New York Times article made it clear how a "wearable iPhone" could be the biggest thing since, well, the iPhone.
By leveraging Bluetooth connectivity to other iDevices and Apple's iCloud infrastructure, which would negate the need for a great deal of local data storage, an iWatch could do everything the iPhone can do, but so much more: Like today's popular fitness wristbands from Nike and Jawbone, a smartwatch could also measure one's pulse and body activity to learn more about the user and even tailor the overall experience around that information.
Samsung clearly understood this concept and decided to act instead of wait: Even though last year's Apple lawsuit set the Korea-based company back $1 billion, that cost is merely a slap on the wrist for Samsung compared to how much money it makes each year from smartphone sales alone.
By taking a similar -- if not identical -- approach to Apple, Samsung is proving its competitive fire is red-hot, but it is also proving something else: Samsung can't come up with good ideas of its own, and it is perfectly OK with that.
Apple Vs. Samsung: Why Blatant Copying Doesn't Matter
Ninety percent of the time, competition is a good thing; that other 10 percent, however, can compel companies to focus on besting each other, rather than providing the best experience for the customer.
Many customers love and admire Apple, because it was behind so many "firsts" in technology, but in this Digital Age, it's not just about who does it first -- it's about who does it best.
"The issue here is who will first commercialize it so consumers can use it meaningfully" Samsung's Lee told Bloomberg.
Apple has always been laser-focused on the customer experience, but lately the California company has been spending a great deal of time in the courtroom, pointing fingers at Samsung (and, similar, smaller others) of stealing designs for its phones, tablets and operating systems. Unfortunately, when you spend so much time worrying about protecting your own intellectual property, you forget how to keep moving forward at the same pace, or in the same way.
Meanwhile, Samsung's mobile division is enjoying unprecedented success. Regardless of whether or not it copied Apple -- and the extent of that mimicry -- customers around the world have been warming up to Samsung devices. Sales of last year's Galaxy S3 were neck-and-neck with the much-hyped iPhone 5, which says people don't really care whether or not Samsung copied Apple -- they only care what their devices can do and how much they cost. Samsung is clearly in touch with its customer base in this way.
Apple and Samsung both cater to specific lifestyles, but both are vying for that enormous "middle class": If Apple released the iWatch unopposed, it would surely be a best-seller in the same way the iPhone was, but, with a similar watch coming from Samsung, Apple will need to be on its game to ensure dominance in the new marketplace.
Apple has a great deal of advantages over Samsung -- it has money, a storied history and tightly integrated products and services on its side -- but Samsung has been excelling lately with its strategic partnerships and clever marketing campaigns aimed directly at those customers dissatisfied or tired with the Apple brand. It will be interesting to see how similar the future wristwatches from Apple and Samsung will look, feel and perform, but, ultimately, it's not about who thought of the smart watch first -- spoiler alert: it was Ian Fleming -- it's about who will release the best one.
© Copyright IBTimes 2023. All rights reserved.
FOLLOW MORE IBT NEWS ON THE BELOW CHANNELS