Apple Mac App Store Celebrates 100 Million Downloads: What's Your Favorite Mac App?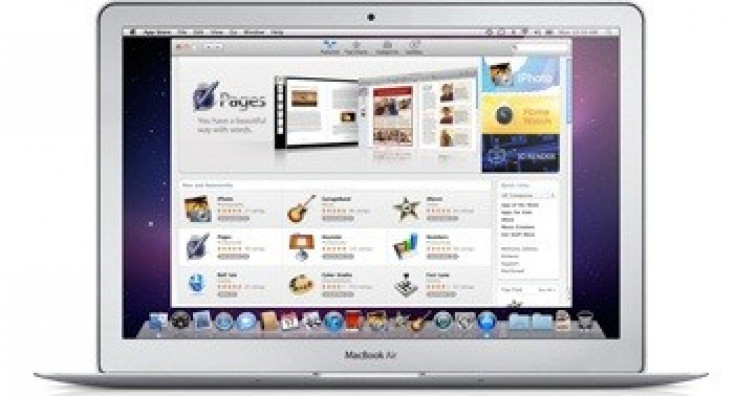 More than 100 million apps for Apple's Mac line of products have been downloaded in the Mac App Store since it debut on January 6, Apple said, Monday.
The Mac App Store is the largest and fastest growing PC (personal computer) software store in the world, Apple SVP (of worldwide marketing) Philip Schiller said.
In just three years the App Store changed how people get mobile apps, and now the Mac App Store is changing the traditional PC software industry, he said.
After the Mac App Store opened, it has offered a slew of third-party applications in different categories, such as games, lifestyle, education, design etc. Some of them are pricey while others are free.
My favorite apps from Mac App Store are:
1. OS X Lion (by Apple)
OS X Lion is the latest operating system for Mac desktops and laptops. It includes more than 250 new features to guarantee smooth interaction with Mac.
While multi-touch gestures will make you feel more natural and direct, full-screen apps, just as its name implies, fill every pixel of the screen, which is ideal for browsing photos, watching movies, for reading email, surfing the Web, etc. The list goes on.
Other features, such as Mission Control, Launchpad, Mail etc., will also surprise Mac users with their unique functions.
2. Angry Birds Seasons (by Rovio Mobile)
Angry Birds has become one of the most popular games in the world. While gameplay is simple, it is mesmerizing too, as one needs to understand the laws to physics well to help the angry birds destroy the pigs, using just a slingshot.
Christmas is coming, but the pigs are still up to their usual tricks. This app now has 25 new festive levels, and they all feature bells, gingerbread cookies, twinkling lights, and candy canes. The newest Angry Bird will also make a special appearance. No wonder, it's going to be an exciting holiday season.
3. Kindle (by AMZN Mobile)
Kindle apps are designed for users to read Kindle books. It has a wonderful interface and the Kindle Store offers more than 1,000,000 books, including best sellers and new releases.
4. Pages (by Apple)
Pages is both a streamlined word processor and an easy-to-use page layout application. Combining the two perfectly as one, Pages allows the users to be a writers and designers and create beautiful documents.
5. Final Cut Pro (by Apple)
Final Cut Pro is a revolutionary video editing as well as media organizing app. After being totally redesigned, Final Cut Pro offers extraordinary speed, quality, and flexibility for the users.
6. Evernote (by Evernote)
Evernote helps countless users save and remember what happened in their lives, including taking notes, creating to-dos or shopping lists, attaching photos or PDFs, saving web pages and so go. You won't lose anything, but to find your memories at any time from anywhere.
7. GarageBand '11 (by Apple)
GarageBand '11 will change your Mac into a recording studio. It sounds terrific. Moreover, it offer new features to help you to make a better sounding songs.
If you want to learn how to play the musical instruments, GarageBand '11 also will also provide you with 22 new Learn to Play lessons. When you practice, the app will also send you feedback, including your mistakes and improvements, to help you to improve continuously.
8. Flight Control HD (by Firemint)
When you are at an increasingly busy airport, do you want to be an air traffic controller?
Flight Control HD will help you satisfy the desire. As a flight controller, you have to point and drag aircraft to their landing zones without colliding.
9. iMovie '11 (by Apple)
iMovie '11 will make your videos look like the interesting Hollywood-style trailers with your Mac. You can pick different trailer templates such as Romantic Comedy, Adventure, Epic Drama and whatever you like and turn the story of your life into a blockbuster.
10. TweetDeck (by Twitter)
If you are a publisher, marketer, or power user, TweetDeck will help you to track the real-time conversation you are care about. Furthermore, you can also join their conversation by tweeting, sharing photos and links to news stories, and more.
What are your favorites?
© Copyright IBTimes 2023. All rights reserved.