Apple Mac OS X Mountain Lion: The 5 Best New Features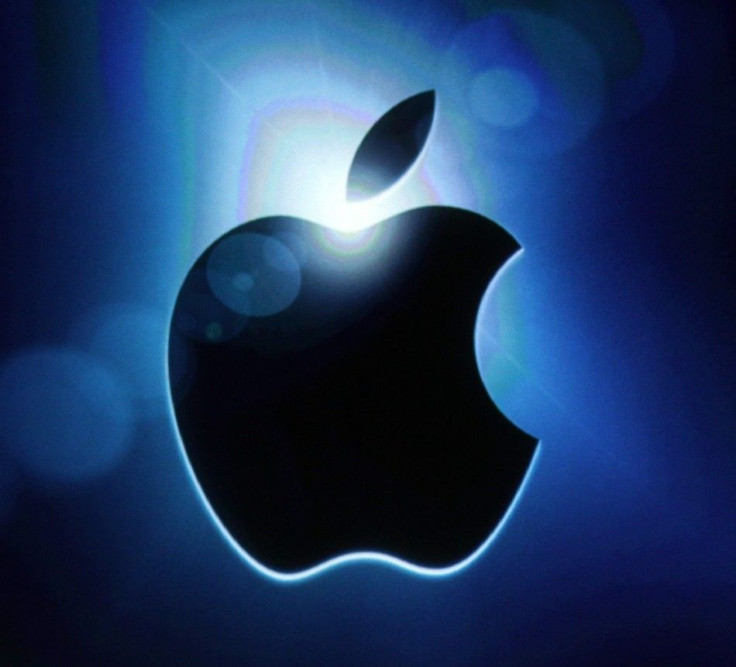 Apple announced its upcoming operating system for Mac computers on Thursday, dubbed Mountain Lion. The new Mac OS -- version 10.8 -- will include many features found on Apple's mobile offerings such as iPad, iPhone, and iPod Touch, and will be released this summer.
Mac's current operating system, 10.7 Lion, was the first Mac OS completely downloadable over the Mac App Store when it released in July 2011. Lion added some of the most intuitive features from the iPad, including multi-touch gestures like swiping and tapping, and added support for full-screen apps, a new way of viewing applications called Launchpad, and Apple's cloud computing system for wirelessly syncing information across devices called iCloud.
We see that people are in love with a lot of apps and functionality here, said Apple CEO Tim Cook, in an interview with The Wall Street Journal. Anywhere where that makes sense, we are going to move that over to Mac.
In OS X Mountain Lion, Apple is adding even more features from the successful iPad and iPhone devices.
We took a logical pass at what the user is going to experience using these products to make it all make sense, said Phil Schiller, Apple's senior VP of marketing. This is more than people expect.
The new operating system doesn't drastically change anything, but its new features will make working on the Mac, and transferring that work to other Apple mobile devices, extremely simple. Here are the five best features of the new operating system.
1. Messages: Let's face it: The iMessage platform introduced to the iPhone, iPad and iPod Touch in iOS 5 is far superior to other chat services. The BlackBerry Messenger-type service allowed Apple consumers to send each other free and unlimited texts, photos, and videos, incentivizing Apple users to chat more and non-Apple consumers to start buying Apple products so they can chat for free.
Messages, which is essentially iMessage for the Mac, keeps the great free and unlimited model for sending texts, photos and 1080p HD videos, but the new software opens the door between Mac users and other iPhone, iPad and iPod Touch users. Messages also welcomes those who use other instant messaging services on their desktops, including AIM, Yahoo!, and Google Talk, to include everyone in on the conversation. Apple hasn't made it clear how texts from computers will go to a user's phone number, but the idea is great. Thanks to Messages, for the first time ever, texting isn't only for mobile devices. By letting users text each other on any Apple device or any major desktop chat service, the conversation never has to end.
2. Airplay Mirroring: An incredibly underrated feature in iOS 5 was the ability for iPads and iPhone 4S's to stream live content on the device onto a television display via an Apple TV box. Users could display movies, presentations, slideshows, photos, and Web sites onto a larger television screen wirelessly and seamlessly, but unfortunately, the feature was only limited to certain mobile users. That's all changed now that Airplay Mirroring has hit the Mac.
In OS X Mountain Lion, users can take anything on their desktop -- from high-definition videos and movies, to powerpoint presentations, to websites -- and stream it directly to their TV sets. If this feature lives up to its own hype, Apple will have given many homeowners plenty of good reasons to cancel their cable subscriptions.
3. Notes: It's about time Apple created a proper notes app for the Mac. Until Mountain Lion debuted, Apple's best note-taking offering was a free app called Stickies, which allowed users to create virtual multi-colored sticky notes and place them all over the computer screen. While it fulfilled a need for notetakers, it was extremely unorganized and there was no way to search the content of your notes.
The new Notes app is one of the biggest lessons Apple learned from its iOS platform. The Notes app on iPhone, iPad and iPod Touch lets users create and search notes in a clean and simple interface. With Mountain Lion, Mac users will also be able to add photos, links and movies directly into their notes, as well as rich text, formatted lists and bullet points. In case anyone misses Stickies, Apple accommodates those users by letting anyone tear the note right out of the Notes app and stick it anywhere on their desktop screen for ready access.
4. Game Center: With the introduction of the App Store in 2008, the iPhone, iPad, and iPod Touch all became great devices for playing cheap, addicting games. But before the iOS 5 update, tracking and organizing your progress among your downloaded games was impossible, and therefore, there was little incentive to keep playing games. Once Game Center finally arrived, Apple's mobile users could keep track of their achievements and awards from their various games, find friends to compete against, find games they might like via a list of personalized suggestions, and connect with Game Center players from around the world. Game Center even figured out the lack of incentive to keep playing iOS games by providing leaderboards of the best players in each game and showing each user where they stand in the millions of other players.
In the Mountain Lion update, Apple finally addresses a major divide between the mobile platform and the desktop platform: iOS devices are just more fun. The 10.8 update will bring Game Center to the Mac, allowing desktop users to play turn-based and head-to-head games against friends and competitors on any iOS device or Mac.
5. Notification Center: Before the Notification Center was invented, Apple didn't know how to manage incoming data such as texts, e-mails, and third-party app notifications while the user was busy. Originally, notifications would interrupt whatever the user was doing byd displaying a message front and center on the device. It was a real nuisance.
Fortunately, Notification Center arrived with iOS 5 and brought much-needed organization to the volume of incoming information. In OS X Mountain Lion, Mac users will finally get to enjoy this same organization. It's a minor change, but it makes a major difference.
In Mountain Lion, Mac users will see their incoming notifications, such as Twitter replies or new e-mails, roll in on the right side of the screen. The messages will appear there briefly, and users will have a chance to ignore the notification or address it immediately by clicking on it, which immediately takes the user to the appropriate application.
On iOS devices, users swipe down from the top of the screen to see the entire Notification Center. On the Mac, users will use two fingers to swipe from right to left, which will make the Mac Notification Center appear on the right side of the screen. There, users will be able to see their various notifications from apps like Calendar, Reminders, and Game Center, so they'll always to be up-to-date and aware of what needs their attention.
Of course, as is the case with the iOS Notification Center, the Mac Notification Center will be completely customized, so users don't receive superfluous notifications from apps they don't care about.
* * *
Mac developers can begin playing around with the new features in Mac OS X Mountain Lion right away. Just log into your Mac Developer account, visit the Mac section, click on the OS X Mountain Lion tab and then click the Get Redemption Code next to the OS X Mountain Lion Developer Preview. The new operating system should begin to download.
For everyone else, Apple is giving a sneak peak of Mountain Lion by releasing a free beta version of Messages.
What's your favorite feature of OS X Mountain Lion? Let us know in the comments section below.
© Copyright IBTimes 2023. All rights reserved.