Apple MacBook Pro: Outselling All, Will Be Redesigned Anyway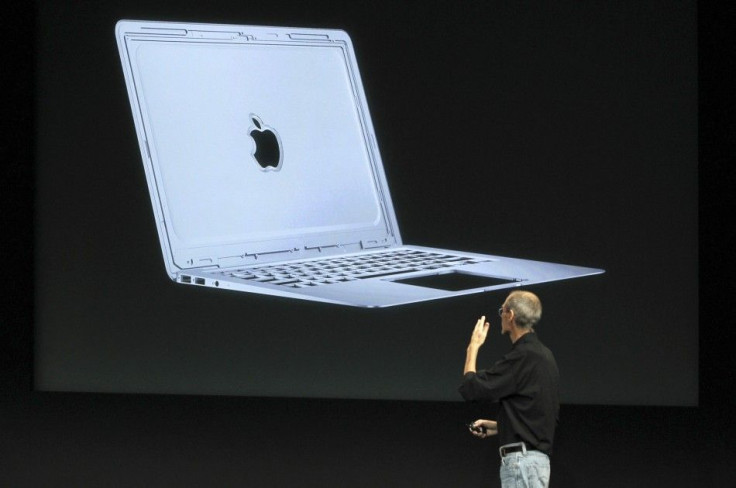 It's hard to sift through the rumors circulating about Apple products, but Apple Insider, a company dedicated to doing just that, is reporting on that people familiar with Apple's roadmap have some big news coming from the Cupertino-based company: The Macbook Pro will be radically redesigned by the end of this year.
Apple Insider says:
This will include new, ultra-thin unibody enclosures that jettison yesteryear technologies like optical disk drives and traditional hard drives in favor of models with lightweight chassis that employ flash-memory based solid-state drives, instant-on capabilities, extended battery life, and rely on digital distribution for software and media.
In essence, the Macbook Pro will begin to adopt some of the attributes of the Macbook Air.
Based on this information, Apple Insider believes that the Digitimes report about an ultra-thin 15-inch Apple notebook being slated for release this Spring is true.
Apple's notebook sales are currently surging, while most other brands are having difficulty selling laptops. In September 2011, Time reported that the PC industry was slowing to about 5 percent anum growth and is desperately looking for something new to rejuvenate the market interest in PCs. The hope was that ultrabooks--or lightweight laptops built from Intel chips--might be able to save the waning interest.
The MacBook Pro model currently outsells the MacBook Air according to Apple Insider, though the sales gap is beginning to contract. Apple apparently sees this as a ripe opportunity to fuse the best components of each model--the size of the Air and the power of the Pro--that is, assuming these rumors are true.
© Copyright IBTimes 2023. All rights reserved.
FOLLOW MORE IBT NEWS ON THE BELOW CHANNELS